© Jurjen Drenth via Den Haag Marketing
Shopping in The Hague
Shopaholics can shop to their heart's content in The Hague. From beautiful indoor malls to the high street with famous brands and small districts with special boutiques, The Hague has it all. Shop fashion, design and art in the royal city or stroll past the stalls of the Haagse Markt amid the locals.
Visit the political heart of the Netherlands: the Binnenhof.
Shoot a great pic at the beautiful lane Lange Voorhout.
Enjoy a drink at the squar Grote Markt or Plein.
Stylish Fashion Boutiques
The 'Denneweg' and 'Frederikstraat' offer a great mixture of haute couture, pleasant boutiques and trendy fashion shops. It's also a splendid place to relax after hours of shopping as it's home to some of The Hague's finest restaurants and lunchrooms.
'Noordeinde' deserves a special mention. What it lacks in fashion, it makes up for in art. This street has the highest 'art density' in Holland and is packed with art galleries and antiques.
Quarters of The Hague
Before you leave The Hague, you should definitely take some time to wander around the quarter 'Hofkwartier'. The small alleyways are crammed with shops, boutiques, barbers, restaurants, bars, antique stores, interior design shops and many other surprises.
Another surprise of a different caliber is Chinatown. Oriental stores, Asian supermarkets, Chinese restaurants and everything else you would expect to find in China is up for grabs in the heart of The Hague.
There's one more shopping street, 'de Frederik Hendriklaan', which is a little closer to the beach. It's one very long street that, besides some great shops and boutiques, holds a fantastic range of delicatessen stores.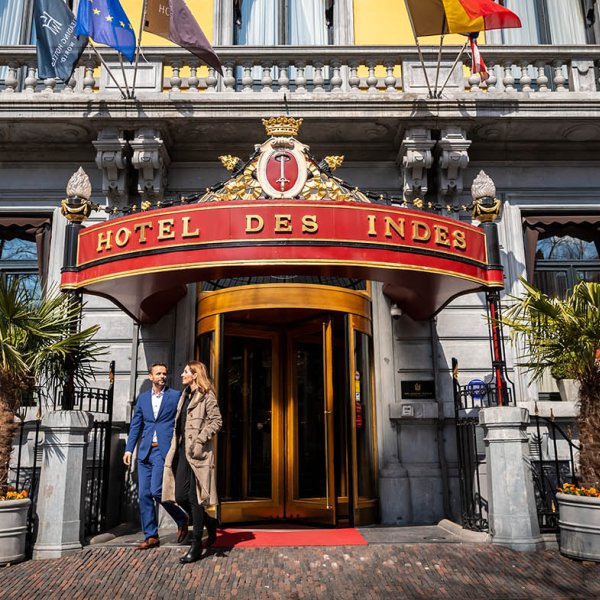 More in The Hague
@ Mauritshuis Den Haag

© Jurjen Drenth via The Hague & Partners

© The Hague Convention Bureau

© Den Haag Marketing

© Drievliet

© My Eyes4u Shutterstock