The Dutch Coastal Route offers 610 km of pure enjoyment cycling past beautiful beaches and dunes, the Wadden Islands and seaside resorts. In short, it's an endless journey of discovery on a bicycle along the coast.
610 kilometres of cycling routes along the beautiful Dutch coast
Part of the international North Sea Route
Cycle across the Wadden Islands and through unique 'terp villages'
The Dutch Coastal Route is a long-distance route that combines the national cycle routes LF1 from Sluis (Zeeland) to Den Helder (Noord-Holland) and LF 10 from Callantsoog (Noord-Holland) to Nieuweschans (Groningen). The Zeeland islands and many pleasant seaside resorts are typical of the route between Sluis and Den Helder, while the section between Callantsoog and Nieuweschans is marked primarily by the wide, peaceful landscapes. The historical terp villages and the beautiful Wadden Island of Wieringen add to the beauty of this region.
Part of the international North Sea Cycle Route
LF routes are marked by LF route signs. On this route you will follow the LF1 and LF10 signs. Along the way you will also find information signs for the North Sea Cycle Route. This is because the LF1 and LF10 routes together represent the Dutch part of the international North Sea Cycle Route. This route is some 6,000 km long and runs through eight countries along the North Sea: Belgium, England, Scotland, Norway, Sweden, Denmark, Germany and, last but not least, Holland.
The Dutch coastal route is not a tour, which means it has a different starting point and end point.
LF Kustroute (Coastal Route)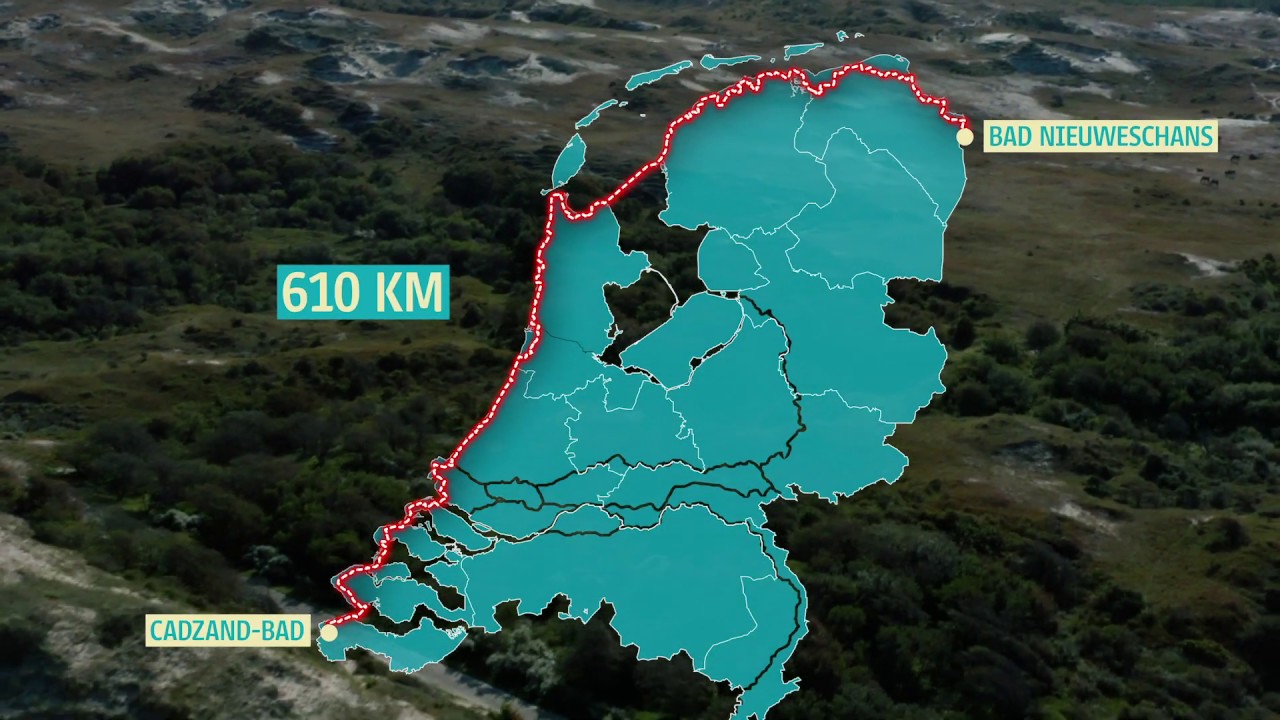 Practical information
Kilometres: 610
Starting point and end point: Sluis (Zeeland) – Nieuweschans (Groningen)
Cycle the LF routes: LF1 North Sea Route (Sluis to Den Helder), LF10 Wadden Sea Route (Callantsoog to Nieuweschans)