© Enna8982 via Shutterstock
Pet-friendly holiday destination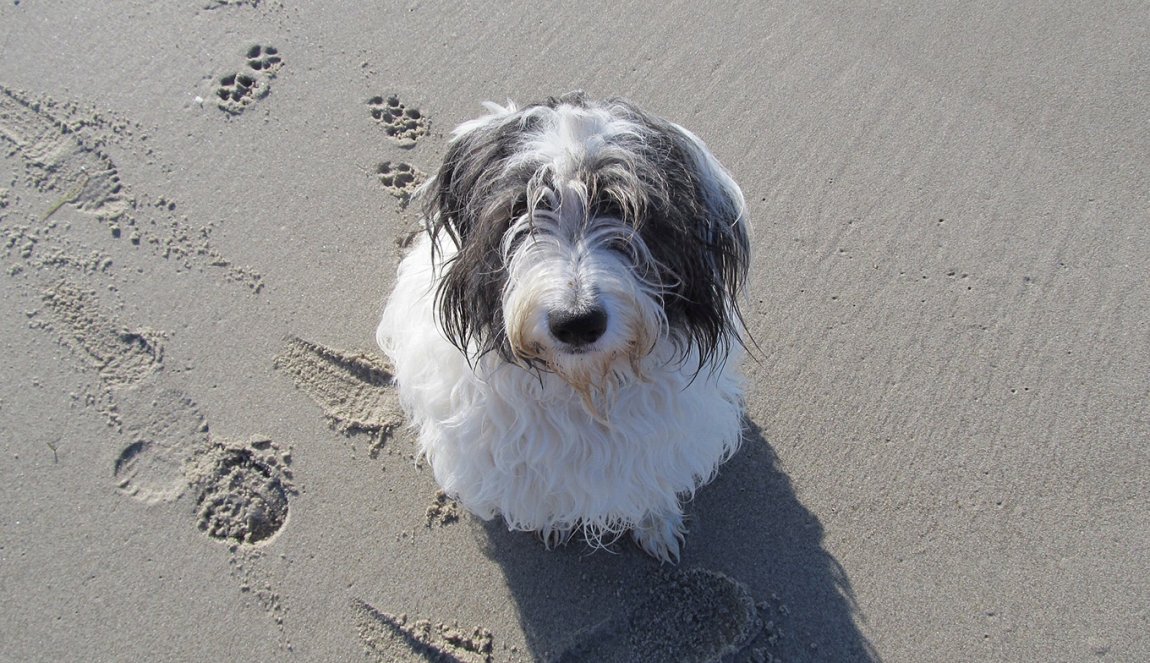 The Netherlands is a great destination for those wishing to bring their pet with them on holiday. You and your furry friend will get a warm welcome in our animal-loving country. Dutch restaurants sometimes even allow you to bring your dog, just don't be surprised if your pet gets a bowl of water quicker than you get your drinks! It is important to be properly informed when travelling abroad with an animal, so please carefully read the import requirements before you go on holiday to the Netherlands with your dog or pet.

No matter how well-trained your dog is, keep in mind that dogs are not always allowed to be off their lead in the Netherlands. During the summer season, for example, it is forbidden to let dogs run loose on bathing beaches and in recreational areas. They are also not allowed to be off their lead in nature reserves during the breeding season for birds. In almost all cases, the rules are indicated at the relevant area and there is usually an alternative location where dogs are allowed to be off the lead.
Enjoying nature with your pet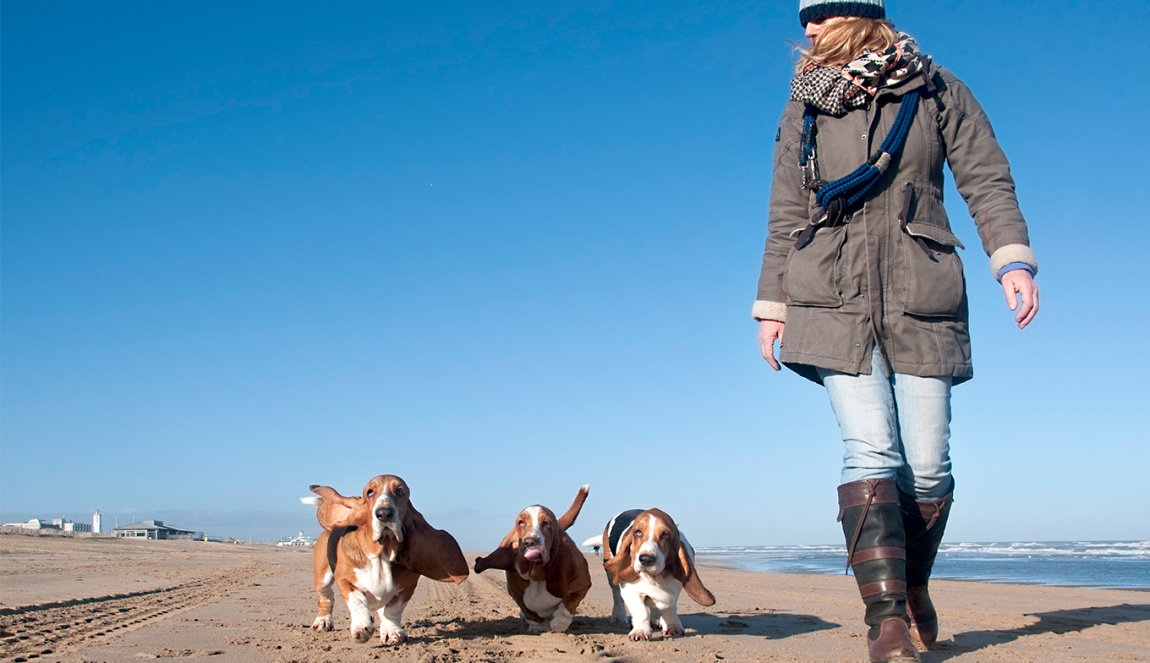 The Netherlands is known for its beautiful landscapes, including beaches, forests, lakes and meadows. Our abundance and variety of nature offer countless opportunities to explore, walk and enjoy the outdoors with your pet. From Kijkduin and Zeeland to Schiermonnikoog and Wassenaar, there are special dog-friendly beaches where you can spend a wonderful holiday with your four-legged friend. Dogs are allowed to run loose on the dog beaches all year round. These beaches often have welcoming beach pavilions where you can take your dog for a snack or a drink. On all other Dutch beaches, dogs are allowed to run loose from mid-October to May. Note: dog owners in the Netherlands are also obliged to clean up their dog's poo.
The Netherlands has an extensive network of hiking trails and parks that are suitable for pets. Whether it's a relaxing walk along the beach, a hike through the dunes or a stroll in one of the many national parks, there are plenty of options for you and your pet to get some fresh air and exercise while exploring our lovely country. Some dogs are more active than others, so we also offer various activities you can do with your pet such as sports, swimming, agility training or just playing together in one of the many dog playgrounds.
Pet-friendly accommodation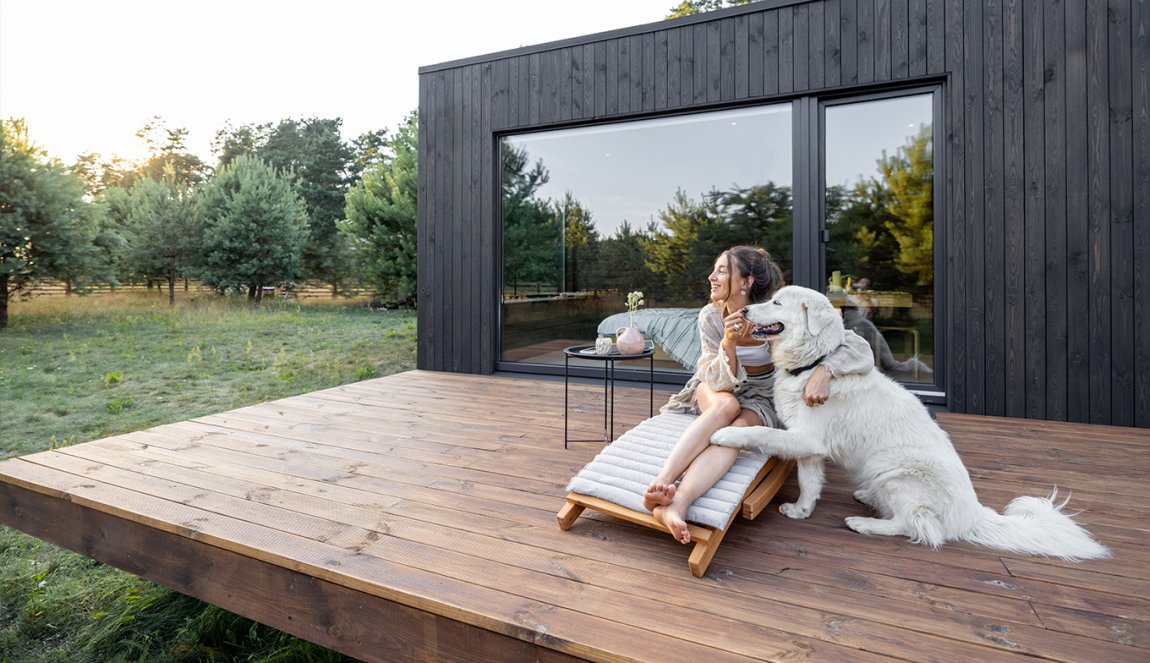 The Netherlands has a super selection of hotels and bed & breakfasts where you can stay with your pet during your holiday. Many accommodations don't charge extra for bringing your dog, although a small surcharge applies in some hotels. If you want to rent an apartment or cottage for you and your four-legged friend, you can choose from amongst 1,000 cottages and apartments where one or even more pets are welcome. There are great beach and forest accommodation options as well.
Of course, the beach is a true paradise for almost all dogs – whether they like swimming or not. An added bonus of going to the beach is that there are many beach pavilions where they will always have a bowl of fresh water available for your dog. So, score some brownie points with your dog and rent a beach cottage. There are plenty of beautifully designed cottages available throughout the Netherlands, from the island of Texel to the beaches of Zeeland.
Fetching sticks, exploring the sights, scents and sounds of the forest, jumping in puddles and playing with other animals along the way. If this sounds like your dog's dream day out, why not rent a forest holiday home? You and your pet can relax and unwind in the middle of the forest and heathland and go on wonderful walks.
Travelling with your pet on public transport
Pets are allowed on buses, trams and trains, but they must be on a lead or in a basket, bag or carrier. Small dogs travel for free as long as they are in some form of carrier or sit on your lap. For larger dogs (on the train) you have to buy a day ticket for a few euros in addition to your own ticket, which is valid all day, regardless the length of the journey. You can get the dog day ticket at the counter or from the ticket machine at the station. On the bus, your pet can travel with you for free as long as it does not occupy its own seat. However, if the bus is too full, your dog may be refused entry by the bus driver.