Fun for the kids
Children in particular are interested in learning how fruit grows, and love to pick it themselves. They also love to play in the giant sandbox here, complete with digging machines, and they can watch the chickens, rabbits and cats that wander freely around the gardens. In the greenhouse and on the terrace, you can enjoy a cup of tea or coffee, homemade lemonade, cake and fruit pies. The farm shop sells a variety of syrups, liqueurs and jam.
Free admission
The Zelfpluktuin is open from Monday to Friday from mid-May to October, and admission is free. Boxes are made available that you can take with you into the gardens and fill with ripe fruit. You can then have the fruit weighed in the shop, and buy it. The gardens contain a strawberry nursery, a field to pick your own flowers, and picking fields with white and red berries, blueberries, blackberries, raspberries, gooseberries, tayberries and blackcurrants.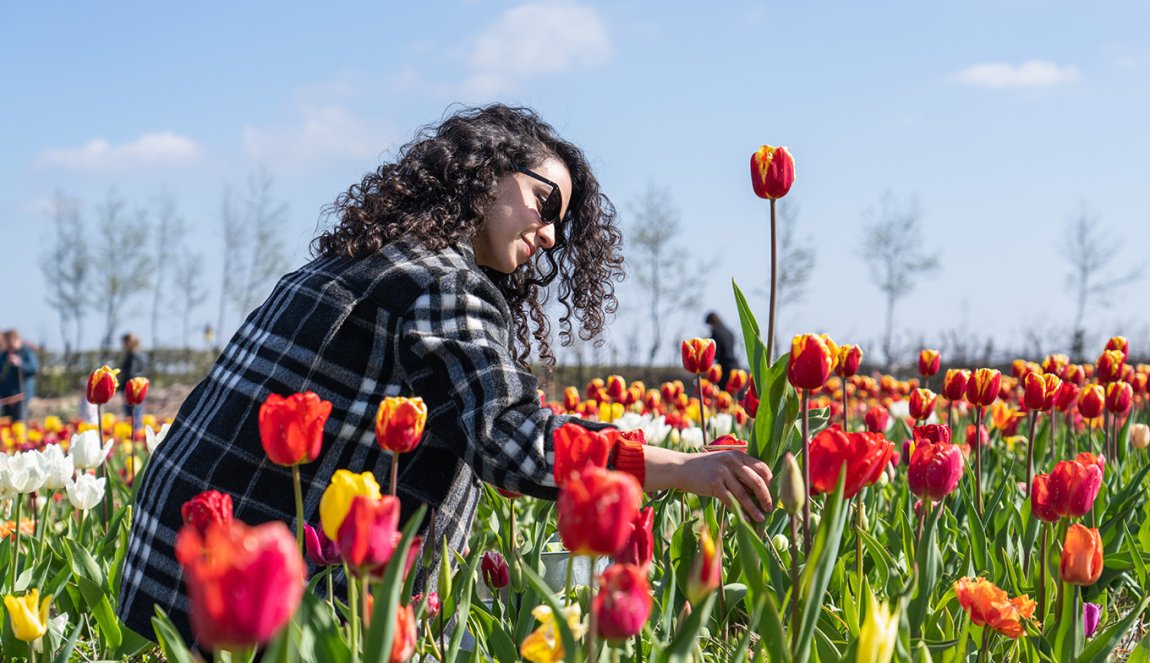 Pick-your-own flower farms in the Netherlands: create your own bouquet and relax among the blooms.