When I was little, I would sometimes go with my dad to pick up his painting tools after he had finished a job. In his workshop, I would assist him with the prep work for the shutters, such as scraping and sanding. I soon realized that this was also the job for me.
Bring yourself, Paul will do the same
Paul Hoogstraten (56) is a maintenance and decorative painter at De Haar Castle, Zuylen Castle, and Amerongen Castle.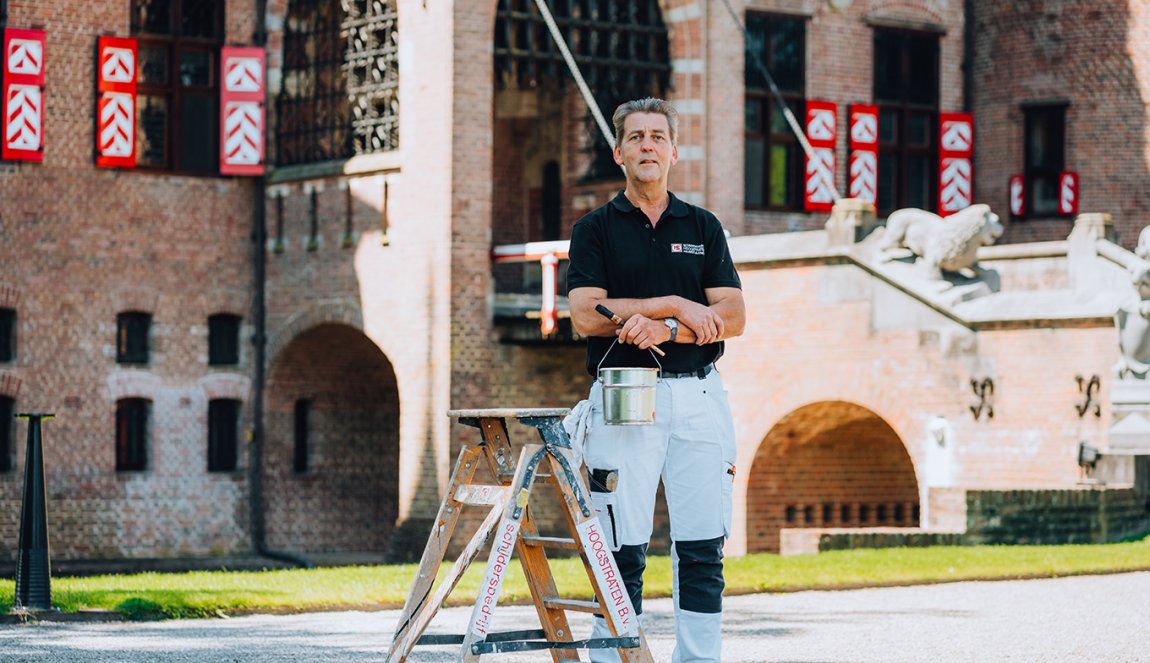 Paul Hoogstraten
My great-grandfather started the family business in 1923, so we've been around for nearly 100 years. My brother and I have since taken over the business from our dad. We handle the decorating, painting, and maintenance of many monumental properties, including Zuylen Castle and Amerongen Castle. Not to mention De Haar Castle, which is close to where I grew up.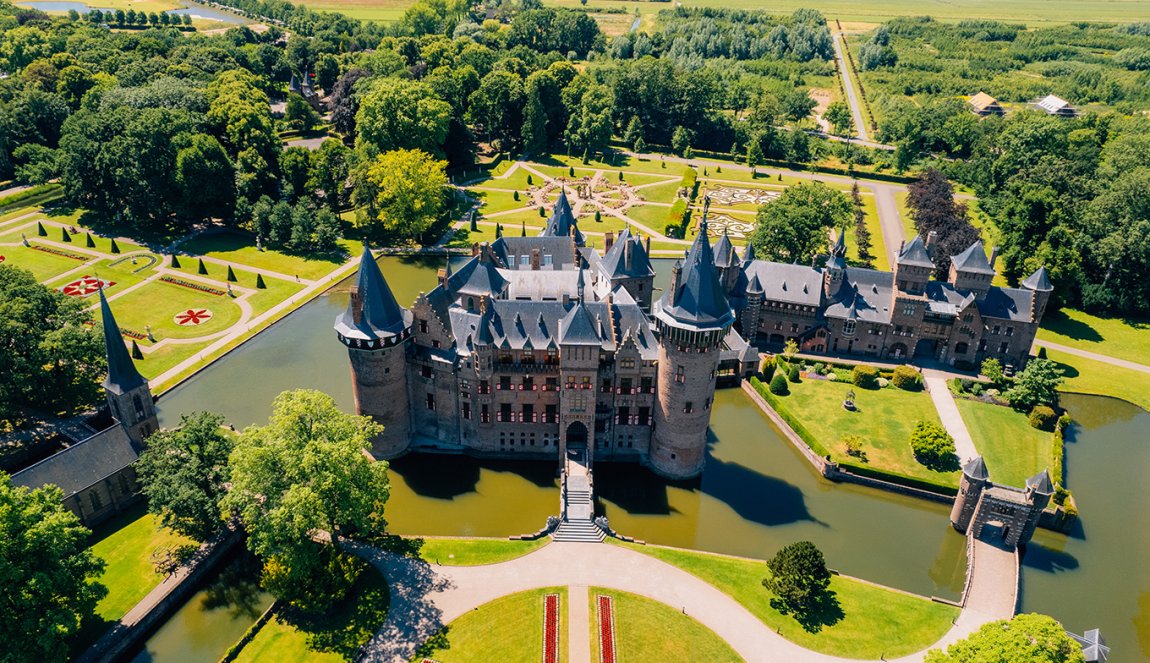 Country home for nobility and famous guests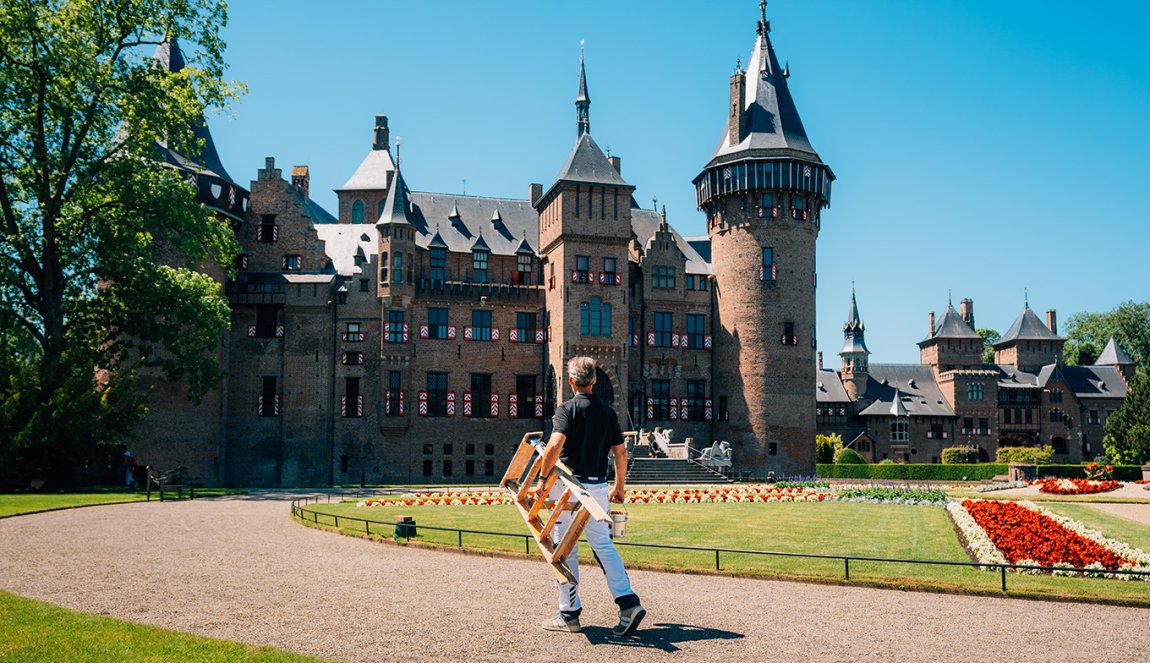 We lived in the village of Haarzuilens and when my father had a job to do at De Haar Castle, I would tag along. This huge castle seems even bigger when you're a child. Not only is it the largest castle in the Netherlands, but as far as I'm concerned, it's also the most beautiful. Built as a luxurious country home, it radiates grandeur, comfort, and beauty and has played host to many famous guests such as Coco Chanel, Roger Moore, and Brigitte Bardot.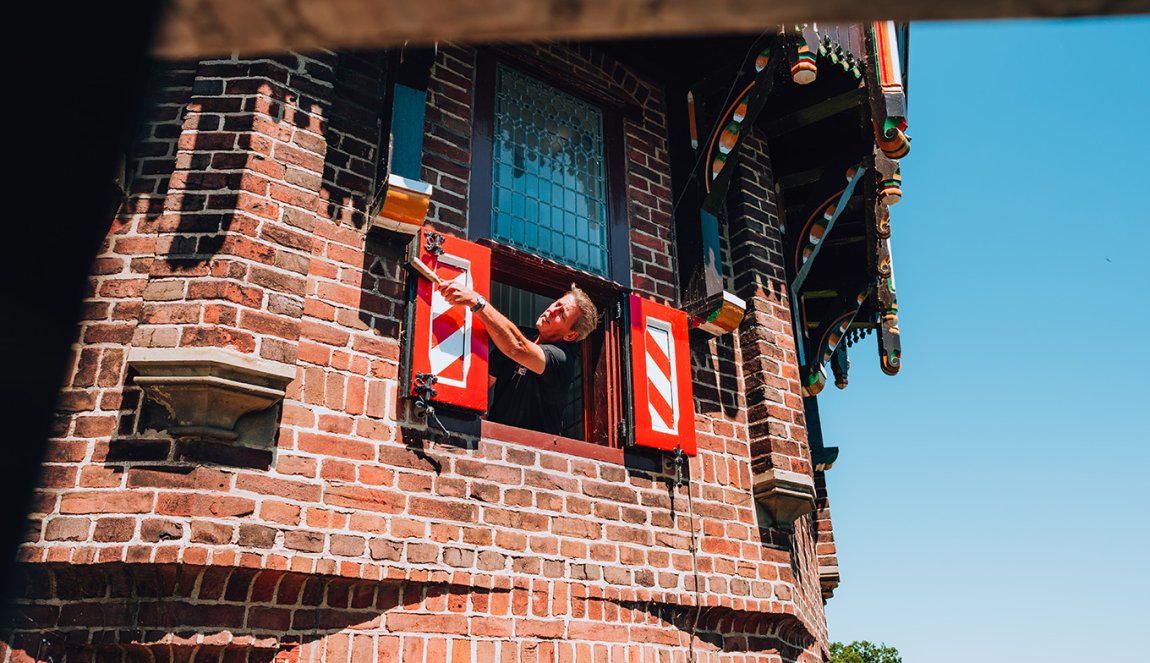 We recently completed an extensive renovation, and whitewashed walls were brought back to their original lavish design. Underneath the many layers of white paint, a hidden treasure emerged: piping and block patterns, stencil paintings, and gold leaf gilding. The end result is nothing short of magnificent thanks to the combination of paint colors, carvings, and tapestries. The castle's stately dignity has been restored.
It's important to preserve the authentic layers of paint, so simply repainting everything is not an option.
Colorful Zuylen Castle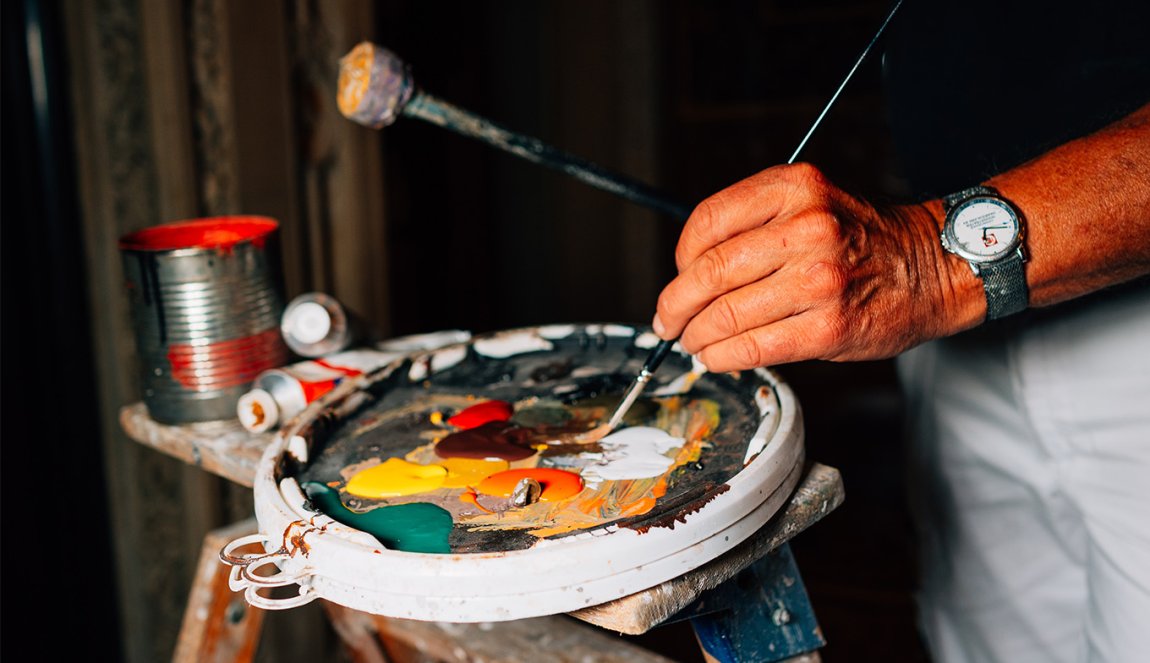 Forty years ago, my grandfather started carrying out jobs at Zuylen Castle and my brother is now in charge of most of the work there. At the time, my grandfather supervised an unemployment project to do the interior painting, including managing the work of the people and mixing the paints. There were many different, albeit somewhat austere, colors. These colors had to closely match the existing colors, so that could be quite a challenge.
Amerongen Castle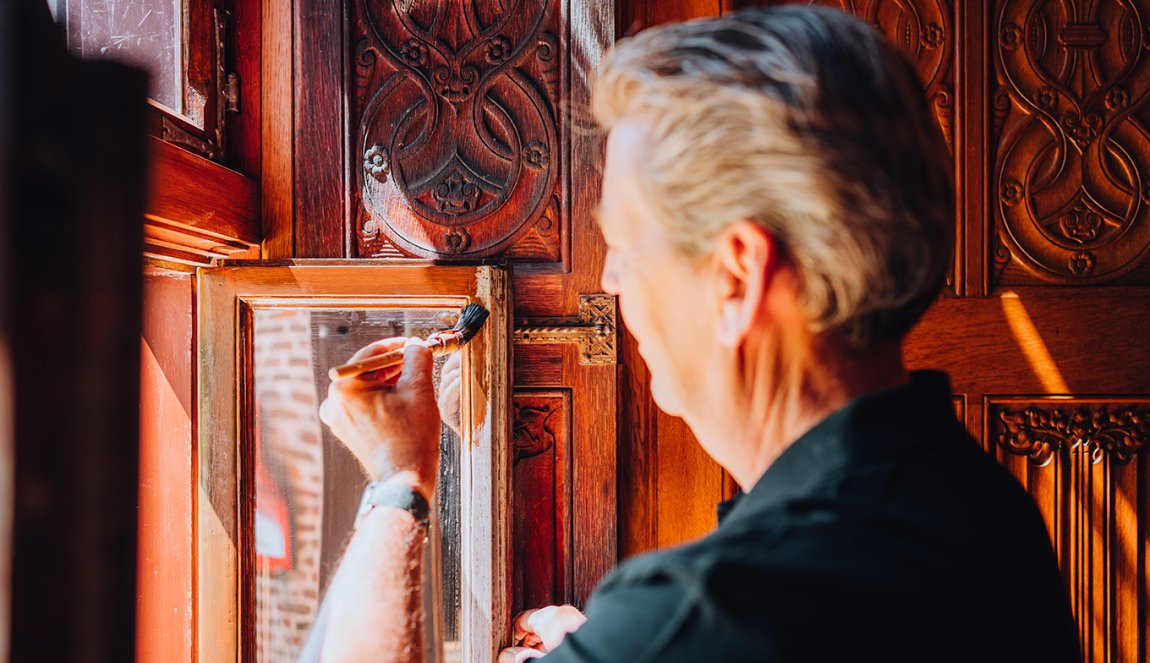 A few years ago, we carried out a renovation of Amerongen Castle and we recently repainted the house itself. The castle and outbuildings are once again in tip top shape. During the restoration we 'subdued' and retouched the interior where possible and as appropriate. It's important to preserve the authentic layers of paint, so simply repainting everything is not an option. That is why we also used traditional materials such as lime paint, linseed oil paint, dry pigments, and pigments in oil.
Scaffolding, planning, and visitors
The castle had to be scaffolded for the maintenance work on the exterior. Zuylen Castle and De Haar Castle are surrounded by water, which adds additional costs to an already expensive job. We also had to keep in mind that it's not a very attractive sight for visitors when a beautiful castle is rendered invisible due to scaffolding, especially when taking wedding pictures or organizing an event. That is why Amerongen Castle opted for scaffolding only one façade at a time. The planning was well aligned with the programs that were organized in the castle. With the front façade ready in time for the high season, nothing stood in the way of a true fairy tale castle experience!