BlueCity is a circular incubator model city that provides a platform for pioneers in the circular economy. It's a place where enterprising minds meet and develop a vision for action. Located at the site of the former Tropicana swimming pool, an iconic building for the people of Rotterdam, this unique location on the River Meuse is perfect for events.
Bring yourself, Thibaud & Lisa will do the same
Thibaud and Lisa are both 28 years old. He is an Event Coordinator and she is Event & Sales Manager at BlueCity in Rotterdam.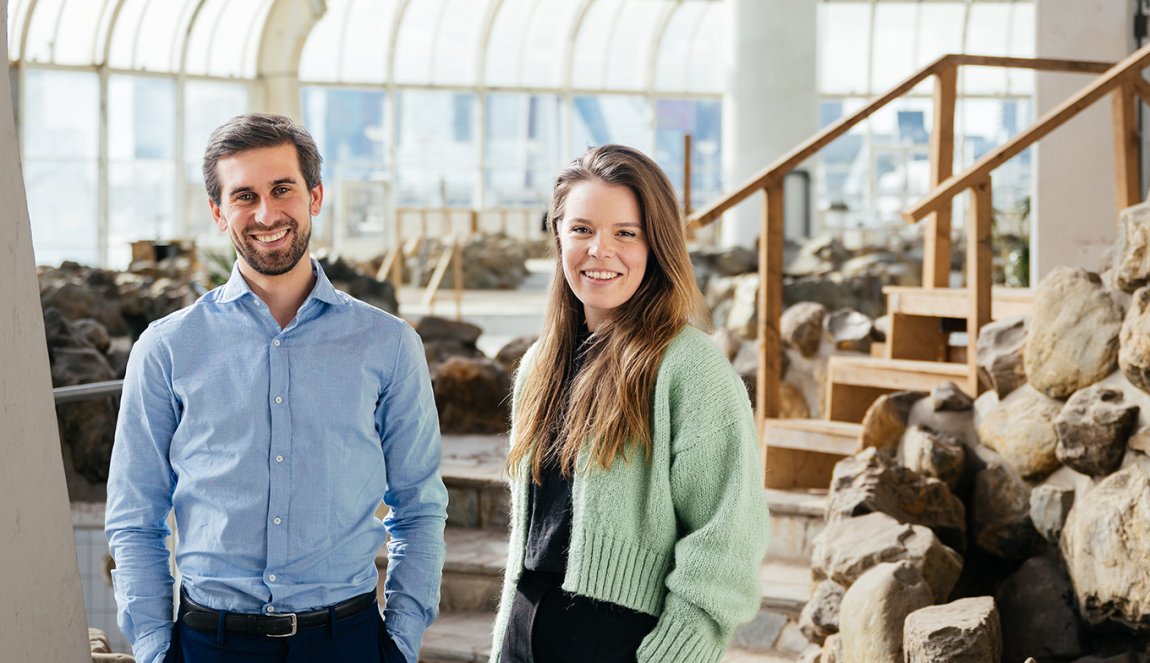 Thibaud Ducoulombier en Lisa van Huygevoort
Our current linear economy just isn't working. We're running out of raw materials and the soil is being exhausted. The solutions lie in creating a closed-loop system. In BlueCity, more than 40 entrepreneurs are working day in and day out on circular economy. The BlueCity Lab is now located in the former changing rooms of the swimming pool in Rotterdam, where our 'bioneers', pioneers in bio-design, develop new products and circular methods. We also host and organize all kinds of programs and events.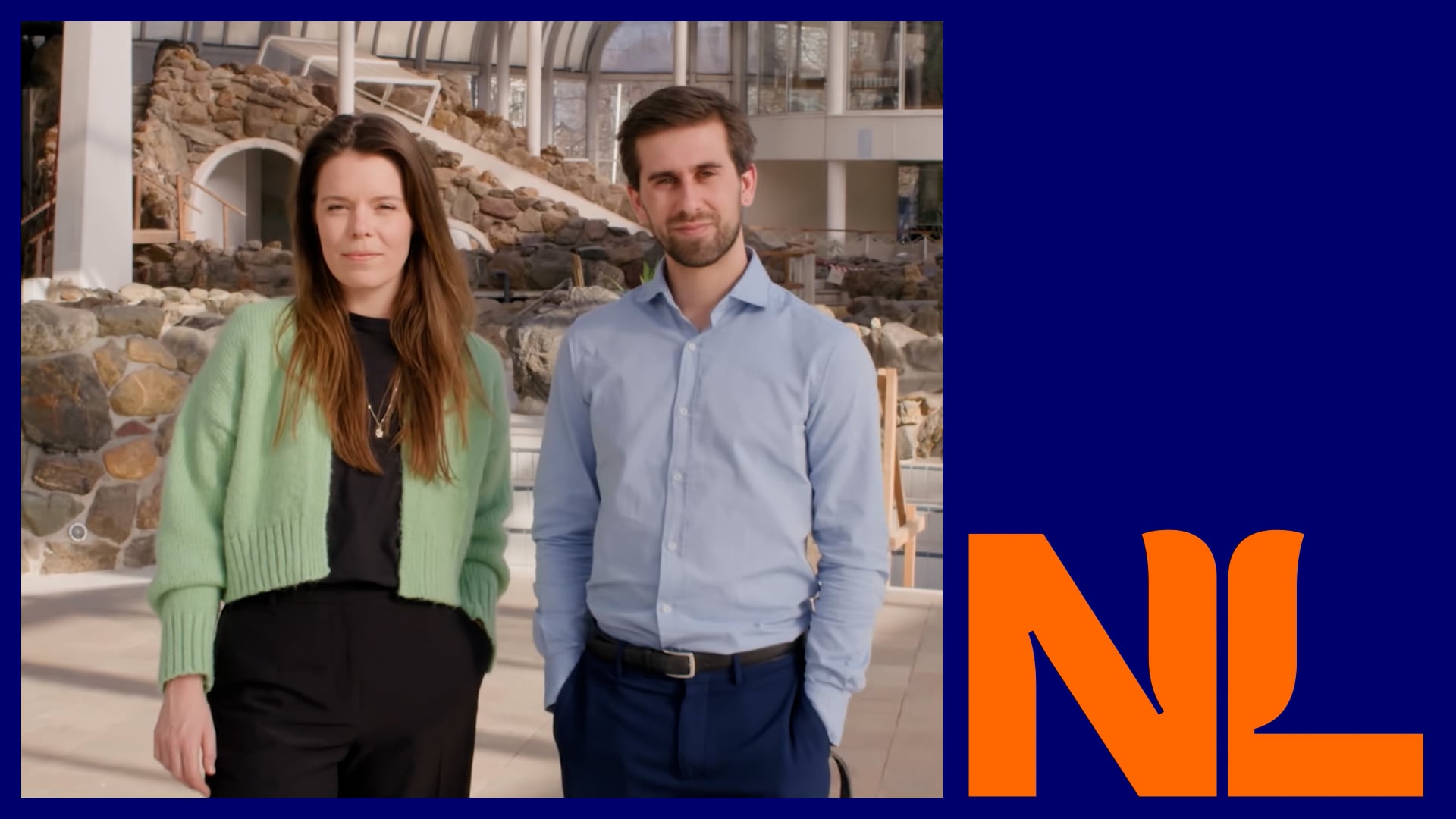 Circular Challenge
The events are a way for BlueCity to help others get acquainted with the meaning of sustainability in a very tangible way. For example, we have the Circular Challenge, in which we invite companies and organizations to convert a worthless residual flow into a valuable product within 6 weeks. For this challenge, we link the companies to students and young professionals who are guided by circular bioneers, design thinkers, and financial experts.
We strive for zero-waste events with circular catering. Too much food is thrown away, especially in the event industry. Our products are local and seasonal, for example: bitterballen (mini-croquettes) made from oyster mushrooms that the entrepreneurs at rotterzwam grow on coffee grounds, and bread made from spent grains that are a residual product from our Vet&Lazy brewery. Plastic is reused for nesting boxes and paper becomes compost for the worm bins.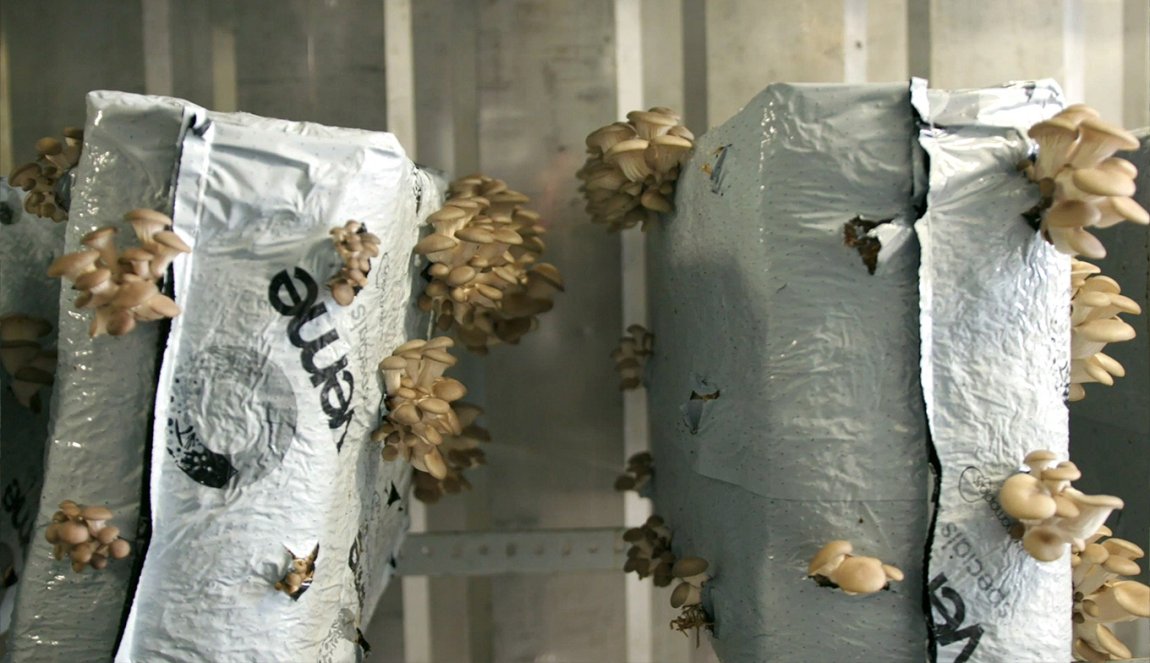 Everyone here has the same goal, to make the world a little better.
Cross-pollination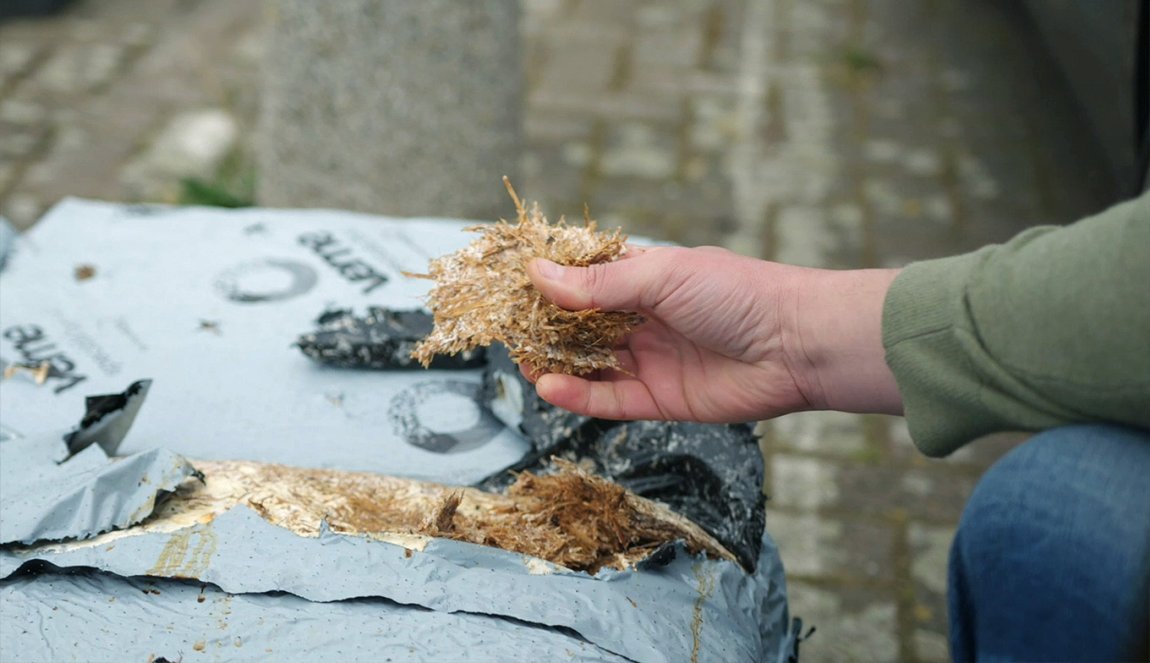 It is great to witness the passion of the entrepreneurs. Everyone here has the same goal – to make the world a little better. Rotterzwam grows oyster mushrooms on coffee grounds and coffee husks, residual products that are normally thrown away. Fruitleather converts discarded fruit into leather-like material, which can be used to make items such as purses. BlueBlocks develops plate material for construction using brown algae from the North Sea. Kusala Gifts makes soap that is free of palm oil and plastics, but with residual ingredients such as olive oil, coffee, and brewer's grains. We could go on and on. There are so many different areas of expertise and sectors and a lot of cross-pollination happening between them.
Events, workshops and Expeditie BlueCity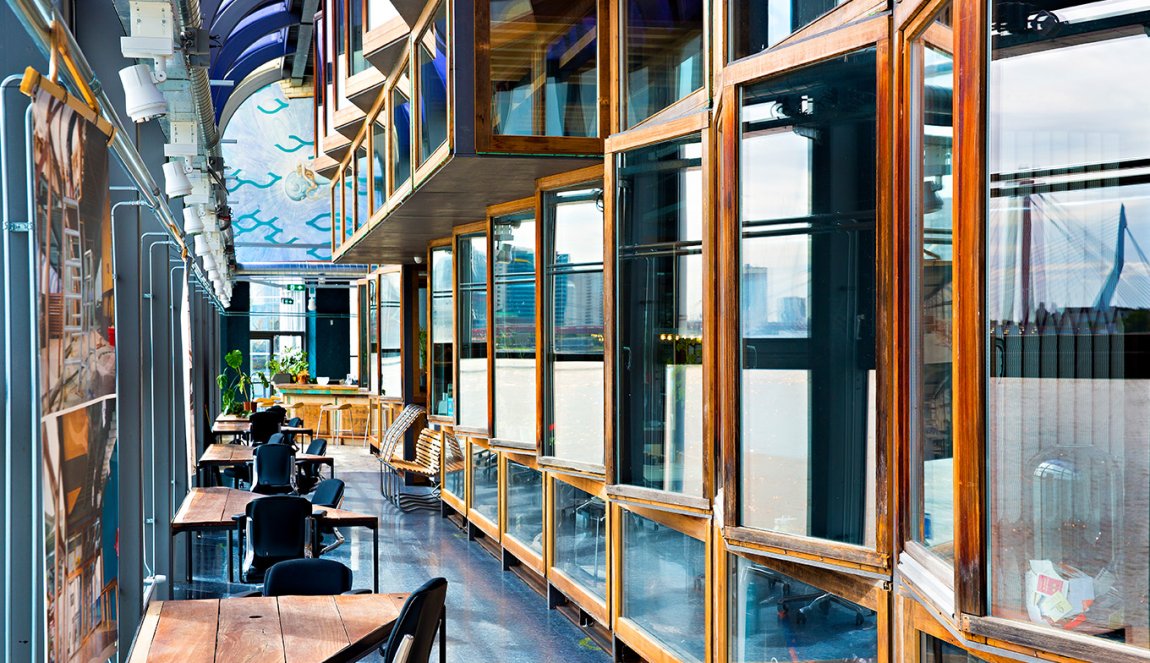 The public events are the best ways to get to know us. For example, we organize the clothing swap market Changez together with The Swapshop, and in various Let's Fix It workshops we teach Rotterdam residents how to repair items instead of throwing their stuff away and buying new things. We do this with clothes, plants, bicycles, you name it. We also organize Expeditie BlueCity, a dive into the world of BlueCity. You get a tour of the former subtropical swimming pool, take a look at the BlueCity Lab - the first circular biolab in the world, and you meet a circular entrepreneur. Check the agenda on the website. There's a good chance you will leave with your own ideas about how to contribute to a sustainable world.