© Frans Lemmens via ANP / NBTC Mediabank
Despite the occasional rain shower, the Netherlands is the ultimate cycling destination! Not only does cycling allow you to reach the most remarkable locations in our beautiful country, it's also the most relaxing and sustainable means of transportation. So leave your car, hop on a bike and discover the Netherlands like a true local! Still not convinced? Check out our seven reasons why cycling through the Netherlands is a must!
The Netherlands is Europe's cycling paradise.
Cycle through the city like a local or experience the peace and quiet of nature.
Cycle past the most beautiful attractions and discover hidden gems.
Feel like a local
The Dutch do as much by bike as possible, which is why the Netherlands has more bicycles than inhabitants! So if you really want to blend in during your visit, you need to get on a bike. There is simply no better way to immerse yourself in Dutch culture because the best stories the Netherlands has to tell are discovered while cycling.
Make your street healthier with our Cycling Lifestyle AI
Get started with our Cycling Lifestyle AI and add a touch of the Netherlands to your street. Our artificial intelligence makes every street greener and more pleasant in an instant.
Get started
For a green holiday
Driving, sailing, flying and even riding a train - they all take a daily toll on nature (and our entire planet) by producing an enormous amount of pollutants. If you want to see as much of the Netherlands as possible but without the guilty conscience, you should opt for a bicycle as by far the most sustainable means of transportation. Thanks to the flat landscape, the high quality cycling lanes and a myriad of safe cycling routes, everyone - young and old - can look forward to a wonderfully relaxing cycling holiday.
Watch this video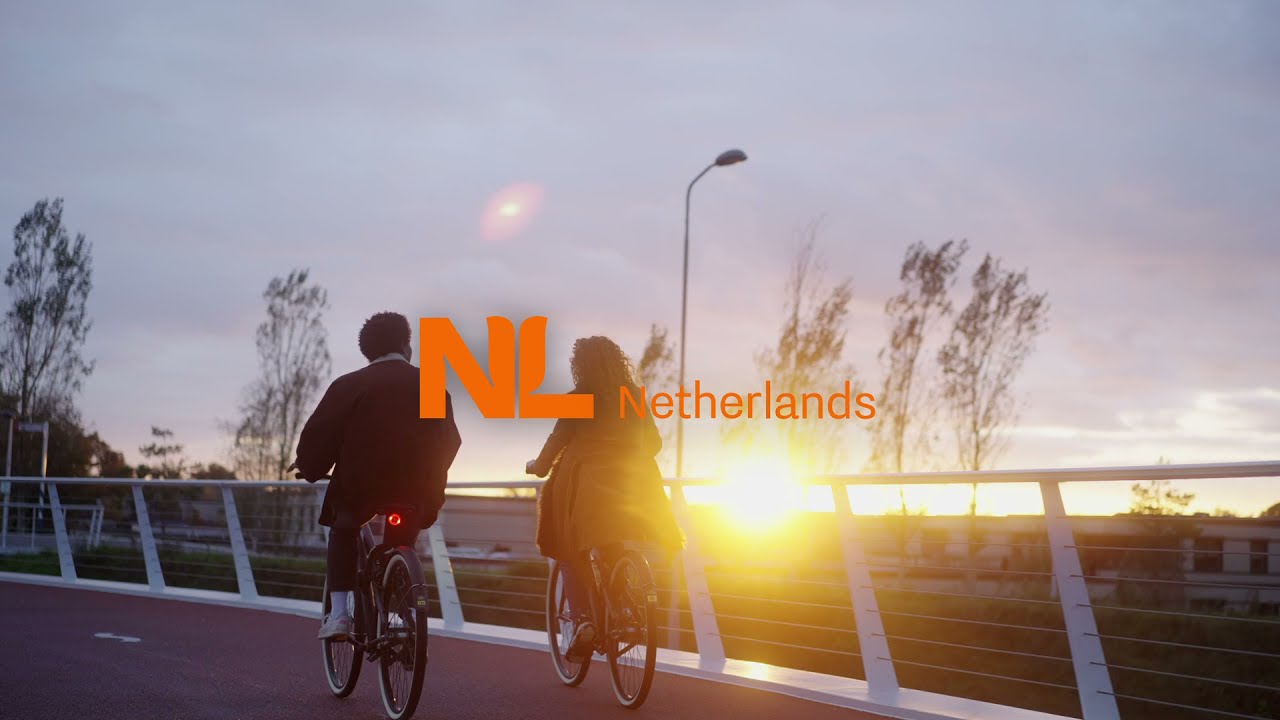 The Netherlands has the world's most beautiful cycling routes
Whether you want to ride for a day or go on a bike tour covering several days, The Netherlands is the place to go. There are multiple Long-Distance Cycling Routes developed especially for cycling tours lasting several days. If you prefer a day tour, you can use the cycling route network to select an itinerary easily. It's (virtually) impossible to get lost!
E-bikes and bicycle highways
These days, E-bikes are no longer just for seniors! In the Netherlands, younger people ride them to school and more and more people travel to work on an e-bike. In some places, our infrastructure is already fully equipped for cyclists who ride at higher speeds. In order to avoid the nuisance of cars, traffic lights and hazardous crossroads, you can use a special bicycle highway! These special bicycle paths are perfect for traveling longer distances on your e-bike. They are also accessible for regular bicycles and you can travel at your leisure. No need to go fast! The route from Utrecht via the Heuvelrug to Amersfoort, and the RijnWaalPad between Arnhem and Nijmegen are fantastic examples of such bicycle highways.
The Netherlands boasts 37,000 kilometers worth of cycle paths
And they will lead you to the most special hotspots. A bicycle takes you places a car cannot reach. Where else will you be able to ride a bike through the flowering tulip fields? Or will you fancy yourself in a painting by Vincent van Gogh?
Cycling in the Netherlands is safe
The Dutch are used to cyclists and pay attention to them in traffic. Moreover, the cycle paths are mostly separate from the road, so you won't have to worry about speeding traffic. The Netherlands is taking the lead in Europe in terms of innovations to make cycling safer. For years, the country has been known as one of the world's safest cycling countries.
Cycling makes you happy
It's easy to forget all your worries while cycling through a beautiful polder landscape. Would you like to go on a totally carefree cycling tour for several days? Book a fully catered cycling holiday. Everything will be organized for you, so you'll only have to ride your bike and enjoy your holiday. Pack a tent, download one of the many route apps and explore all the beauty that the Netherlands has to offer as a cycling destination.