Quiet, green and comfortable. Electric is the new standard for motoring in the Netherlands. With an eye on a sustainable future, our country is increasingly moving away from petrol and diesel engines and focusing entirely on driving electric. Nowhere else in Europe will you find so many places to recharge your car and the rates are also inexpensive compared to the rest of the continent. Do you want to discover the Netherlands? Then get into an electric car and hit the road.
More than 200,000 public charging stations for electric cars.
More charging points than any other country in the EU.
From the Wadden Islands to the south of Limburg – charge your battery at an affordable price.
The Netherlands is moving towards a greener and more sustainable mode of transport. That's why the Dutch Ministry of Economic Affairs and Climate Policy has expressed the ambition to move away from petrol and diesel cars as much as possible in the coming years.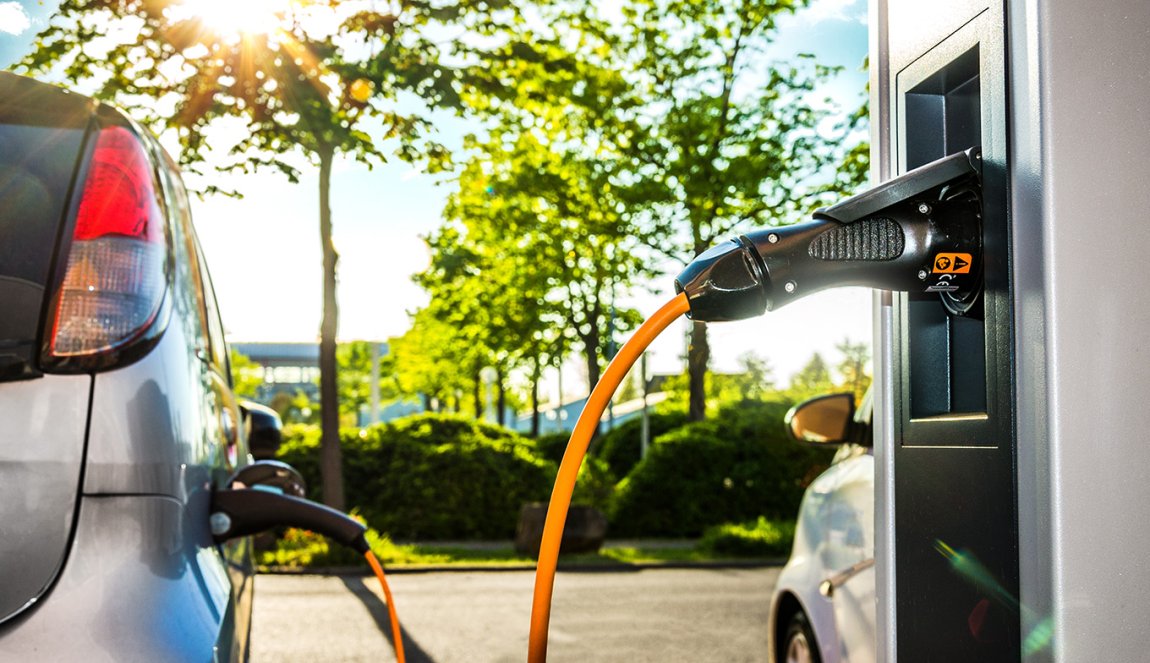 These kinds of green promises mean that the Netherlands is uniquely equipped to be explored by electric car. You won't have to worry about nervously monitoring your battery's charge level while hoping to reach the next charging point in time. Range anxiety is not an issue in the Netherlands. Nowhere else in Europe will you find so many charging points.
Since 2022, the Netherlands has been the undisputed frontrunner in the number of charging points within the EU. By mid-2023, there were already more than 500,000 charging points, of which around 200,000 are (semi-)public charging points that can be used by anyone. And to fulfil the country's progressive green ambitions, new points are still being opened every day. Range anxiety… What's that again?
The rapid growth in infrastructure for electric cars also means that some things work slightly differently from what many motorists might be used to. To help you on your way, we have listed the most important and useful information below.
Charging points in the Netherlands – everything you need to know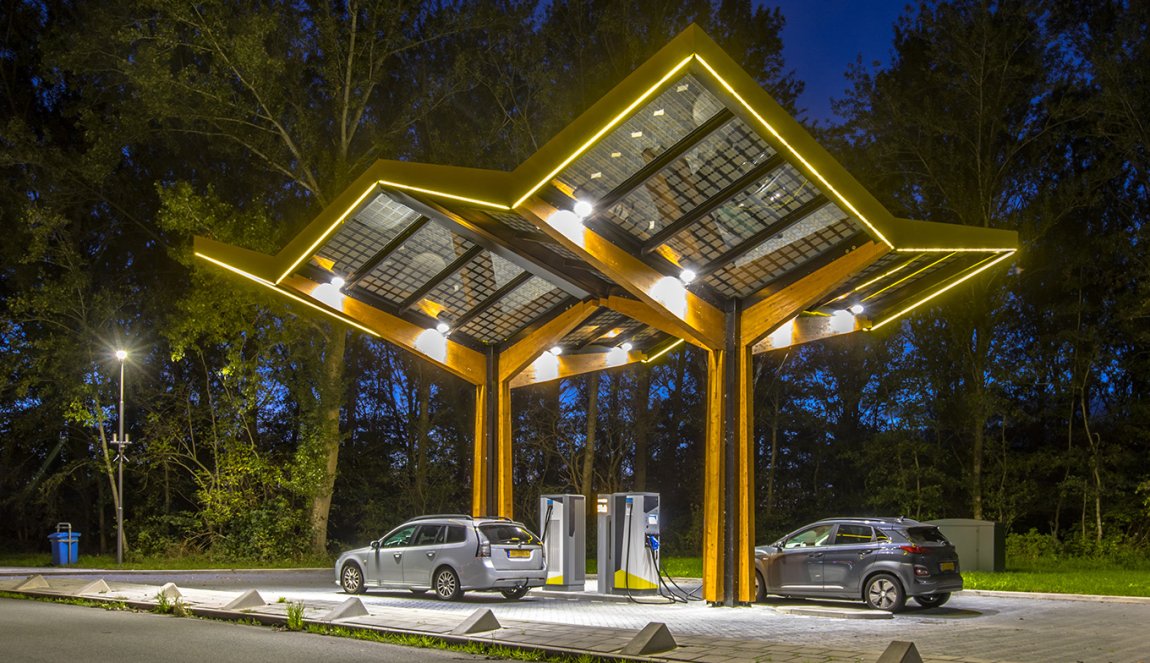 Semi-public or public charging points really are everywhere. Public charging points can be found along motorways, at petrol stations, shops, cinemas and parks or simply along residential roads. Semi-public charging points are also accessible to anyone but only if you have access to the place or building where they are located, such as paid car parks where you have to pass through a gate or barrier first.
Websites like Oplaadpalen.nl or Chargemap.com show the exact locations of all charging points and you can also see whether they are currently in use. Most charging points have a charging speed of 11 or 22 kW but advanced fast chargers can reach speeds of up to 400 kW. You will usually find these fast chargers along the outskirts of cities and motorways.
Compared to other European countries, charging a car in the Netherlands is quite affordable. The exact cost of charging varies per charging station, the charging station operators and the location. The charging card you use may also affect the cost. In addition, the faster the charger is, the more you pay per kW.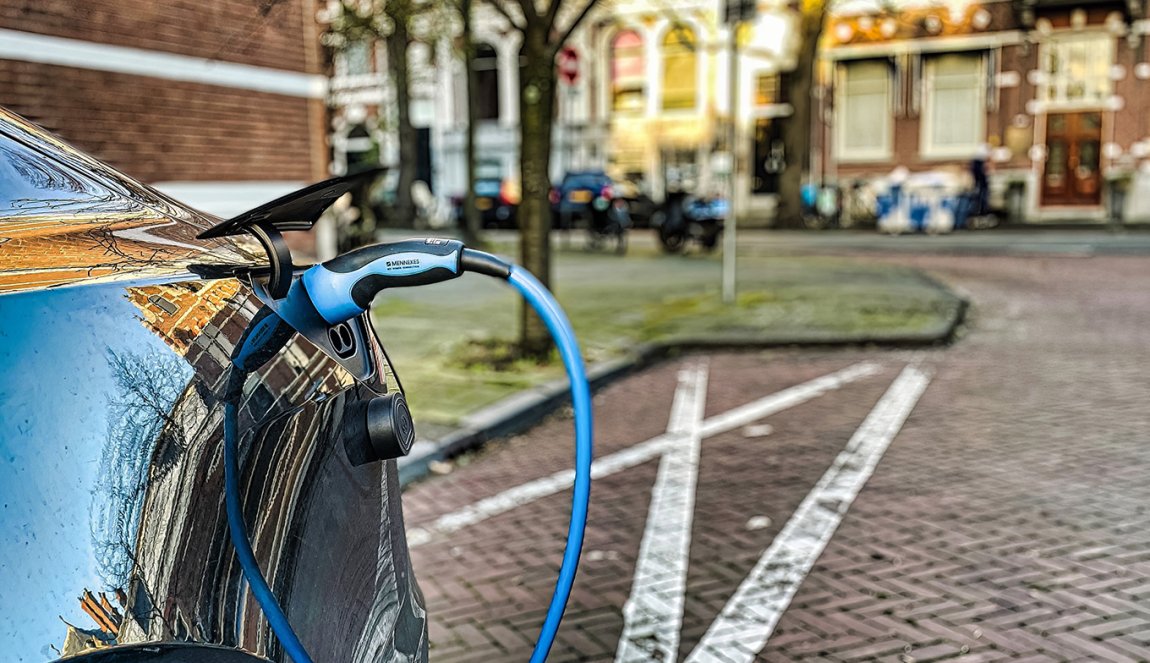 The vast majority of public chargers in the Netherlands use a Type 2 Mennekes plug. Fast chargers usually use a CCS Combo plug. So before you set off, remember to check which plug your car needs and whether a charging cable is available in the car.
To charge an electric car, you need a charging card, which you can apply for online. There is a huge selection of these cards and the one best suited to your plans depends on how often you charge and which chargers you plan to use. You can compare the different options at Laadpas.com or Laadpas.net.
Nothing greener than green electricity
The most sustainable way to drive is to charge your car with green electricity. Unfortunately, not all public charging stations offer fully green electricity yet. Instead, you also fill up with 'grey' electricity coming from coal or gas power plants.

Charging with green power has its own challenges. All those electric cars need a lot of power, but you partly depend on sun and wind for renewable energy. That is why there is a lot of testing going on using 'smart' charging stations, which adjust their energy output according to how much green electricity is being generated. If there is a lot of wind and sun, they charge your car quickly. If not, they slow down and, in extreme cases, switch to grey power to avoid leaving you with a flat car battery.

If you want to be completely sure you are charging with green energy, you can opt for a 'green' charge card from issuers such as Greenchoice or GreenNL. With this card, you can simply plug in at all public charge points. The issuer of the pass compensates grey electricity consumption by buying certificates in green electricity to stimulate the generation of renewable energy or by planting trees.

Pay Dutch cities an electric visit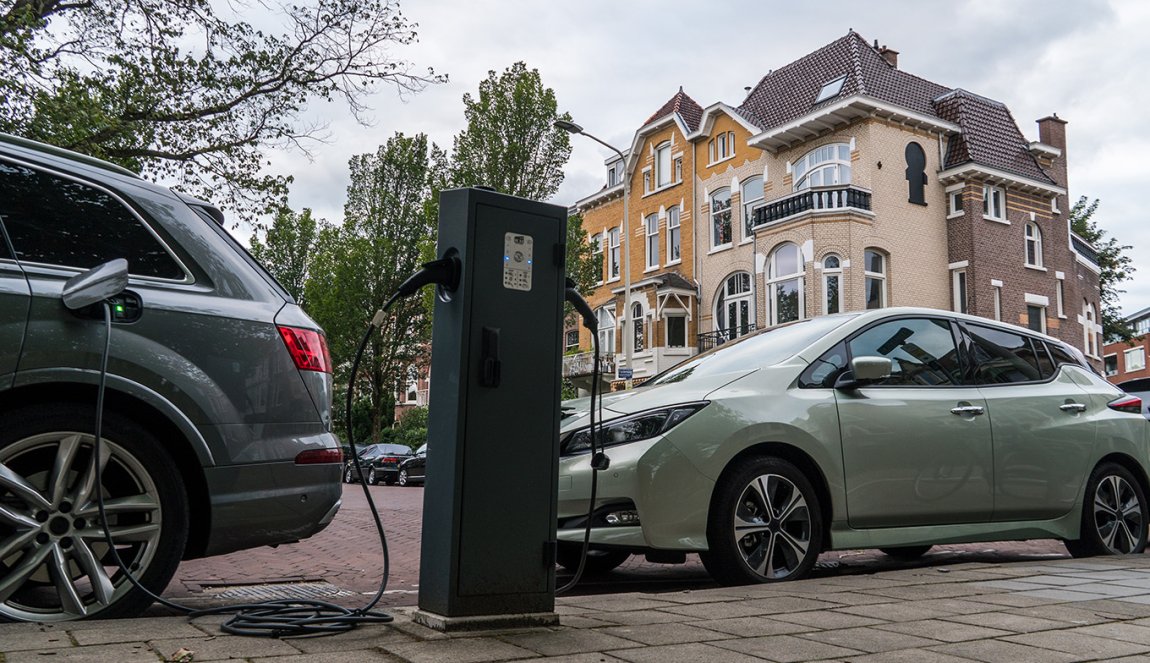 Dutch cities increasingly want to get rid of polluting cars. Municipalities of all major cities are building extensive charging infrastructure, which means you can return to a car with a fully charged battery at the end of your city trip. Just remember that you can only park your electric car at a charging station if it is actually connected to the charger. If you are parked in an area where a parking fee applies, it is important to pay this in addition to the charging fee. If you don't, you risk a parking fine.

Dutch cities welcome electric cars but they'd rather have as few cars as possible, especially in city centres. If you're travelling the country with an electric car and visiting a large city, a Park & Ride (P+R) is the best option.

P+R car parks are spacious and located on the outskirts of large cities and have direct public transport connections to the city centre. In smaller cities, you'll often find a P+R within walking distance of the train station. If you use public transport, you park at a considerable discount and almost every P+R has charging points. This allows you to travel to the city centre cheaply and your battery will be fully charged when you return to your car.
Unique destinations – full battery
With literally hundreds of thousands of public charging points throughout the country, you won't have to deal with range anxiety. You can fully charge your car even in the most remote corners of the country.
You won't have to worry about a flat battery when exploring the Wadden Islands of Texel, Terschelling or Ameland (Vlieland and Schiermonnikoog are largely car-free). You can even charge on the Afsluitdijk!

The remarkable Delta Works and the rest of the vast coastal area are easy to explore by electric car. Fun fact: the vast, sparsely populated municipality of Noord-Beveland once had the most charging points per inhabitant in the Netherlands.

Experience the good life in Maastricht or discover the vineyards of Limburg. In South Limburg, you can go anywhere with an electric car. There's even a charging station at the tri-border point between the Netherlands, Germany and Belgium.