© D.F. Woudagemaal Lemmer
What is there to do at the Woudagemaal?
The Woudagemaal was built in 1920 to pump away the excess water in Friesland. Until that time, large parts of Friesland were submerged during the winter. The D.F. Wouda Steam Pumping Station, which can pump out more than 4000 cubic meters of water per minute, that is about 6 million m³ of water per day (!), changed this. To put that into perspective: once brought up to steam, the pumping station could empty an Olympic-sized swimming pool in 35 seconds.
Nowadays the pumping station is still used during high water and twice a year the steam machines will be turned on to educate machinists and stokers. During that time it is open to the public. It's an event that is definitely worth witnessing!
Watch this video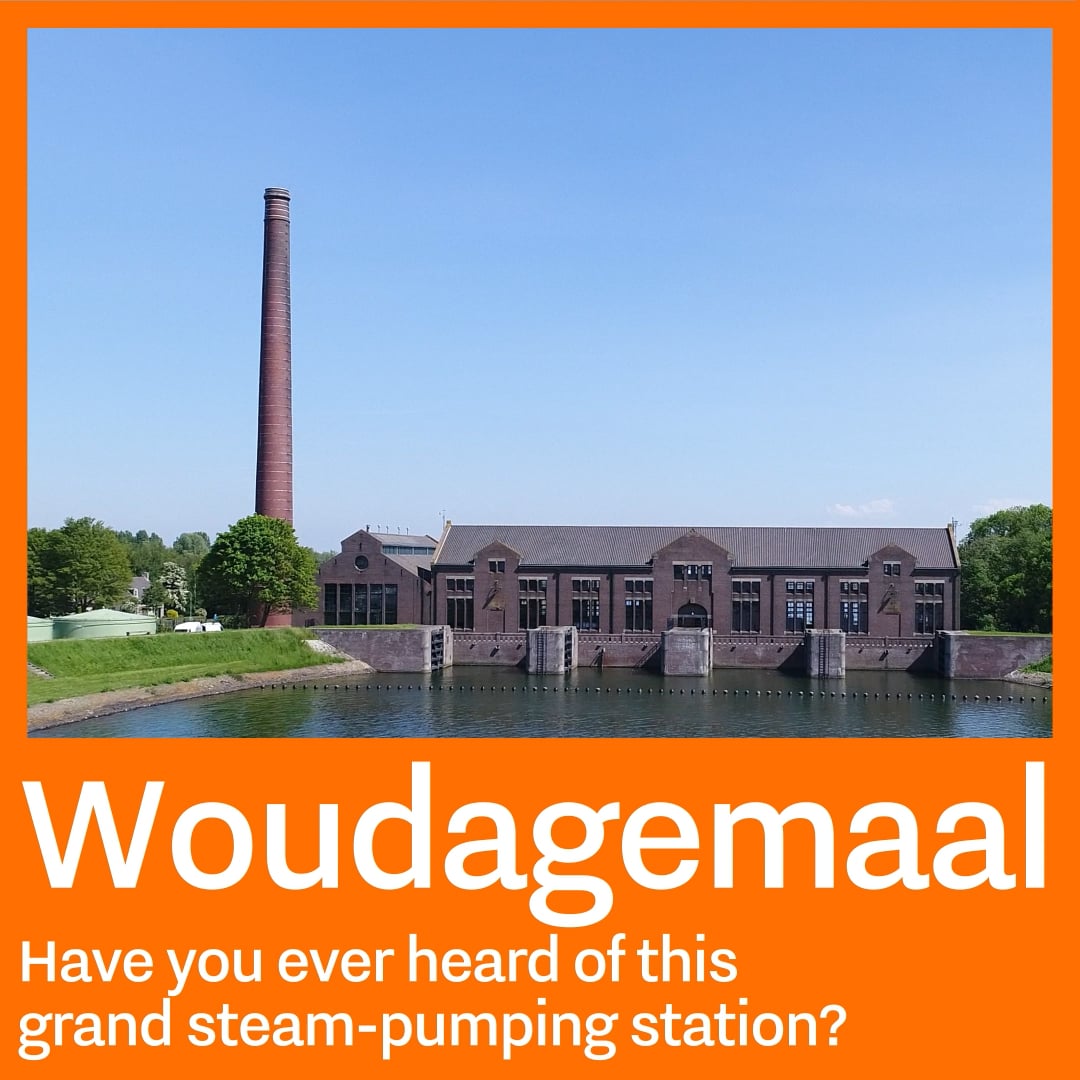 UNESCO World Heritage Site
The Woudagemaal in Lemmer is the largest steam-powered pumping station ever constructed and the only steam-powered pumping station in the world that is still in use. Technology enthusiasts from around the world have already enjoyed a tour of this splendid example of industrial design. A 3D animation and interactive exhibits show how the pumping station works, and will make it clear to you why it was declared a UNESCO World Heritage Site in 1998.
© D.F. Woudagemaal Lemmer

© D.F. Woudagemaal Lemmer

© D.F. Woudagemaal Lemmer

© D.F. Woudagemaal Lemmer
Accessibility and parking at the Woudagemaal
The Woudagemaal is about an hour and a half by car from the capital city of Amsterdam and Amsterdam Schiphol Airport. The Woudagemaal can also be reached through public transport. Parking at the Woudagemaal visitors' center (Gemaalweg 1a) is free.
Take a digital journey through the Netherlands Land of Water
Discover the Netherlands' water-rich cities, the most beautiful natural areas and the water icons that have made history in 360 degrees. Get ready for an unforgettable experience and get to know everything this beautiful land of water has to offer you.
Start the unique 'water experience'