© Pierre van Damme via VisitBrabant
Vincent's dream
After many wanderings and attempts at becoming a teacher, preacher and art dealer, Vincent van Gogh returned home to his parents in Etten (now Etten-Leur) at the age of 28. Once there, he realised that he had been trying to do what others wanted of him instead of following his dream of becoming an artist. That's when Van Gogh decided to dedicate his time entirely to drawing and painting. It was in Etten that he registered as an artist, which was a turning point in his life.
Vincent's footsteps in Etten-Leur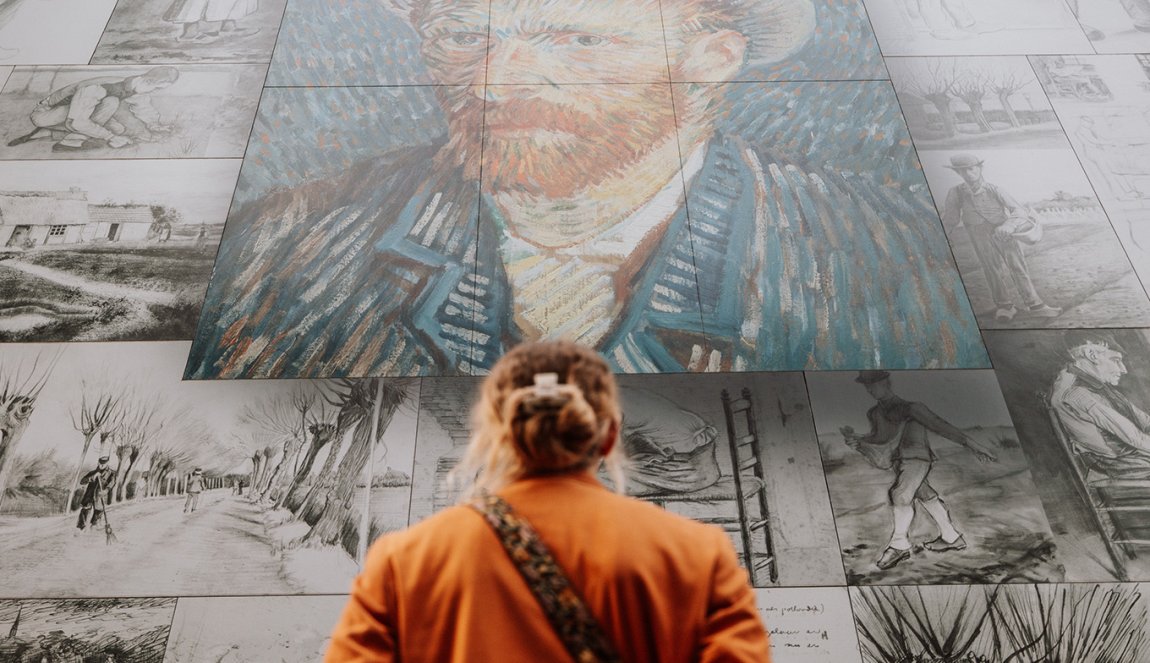 Visit the Van Gogh Church in Etten-Leur and learn about the beginning of his career. Divided into eight themes, this colourful and impressive exhibition explains what inspired the great artist. You can combine a visit to the church with a city walk from the former parsonage to the Leursestraatje, where Van Gogh drew the beautiful pollard willows. Part of this route is the largest Van Gogh Selfie Spot in the world: a 12 x 12 metre wall that is the ideal place to take a great picture.
From Etten-Leur, you can follow several cycling and walking routes that take you past special places that inspired Van Gogh.