The Netherlands is a small, densely populated country with a highly effective public transport network. No matter where you want to go in the Netherlands, you can get there easily and comfortably by train, bus, tram, metro or ferry. You can even rent bicycles at the train stations and safely cycle on our bike paths. Ease and comfort are not the only advantages of travelling by public transport: it is also very efficient and sustainable!
Comfortable and sustainable travel through the Netherlands.
High-speed transit between cities.
Experience one of the world's best-connected transit networks.
Travelling by train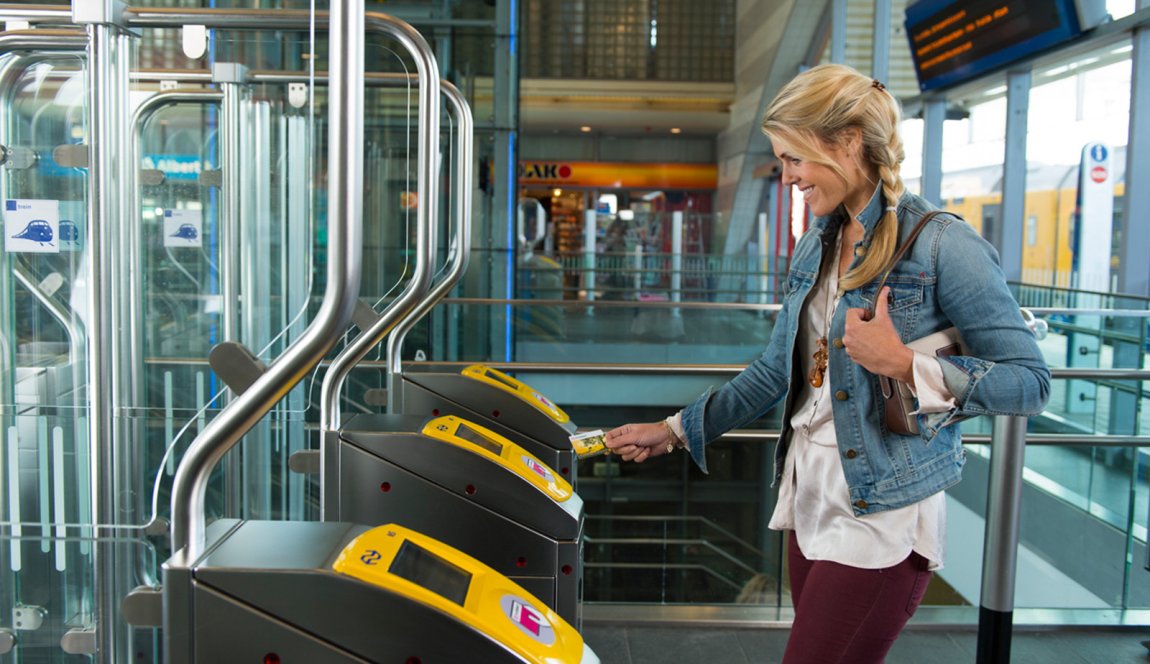 If you want to travel from city to city in the Netherlands, travelling by train is usually the quickest and easiest option. Because the Netherlands is not very large, the cities are connected by an extremely efficient train network. Another advantage of train travel is that you can sit back and relax during the trip: the perfect opportunity to read a book or look out the window and enjoy the Dutch landscape. Not only is the rail network extensive, but the trains are also modern and equipped with every convenience. The compartments are spacious, with large and comfortable seats. Each compartment also features a digital display showing the latest news, travel information and train schedules. Many of the newer trains are also equipped with USB chargers. Paying for public transport is easy: simply use your contactless debit card, credit card or mobile phone to check in and out using OVpay or a public transport chip card (in Dutch: OV-chipkaart).
Travelling by bus and tram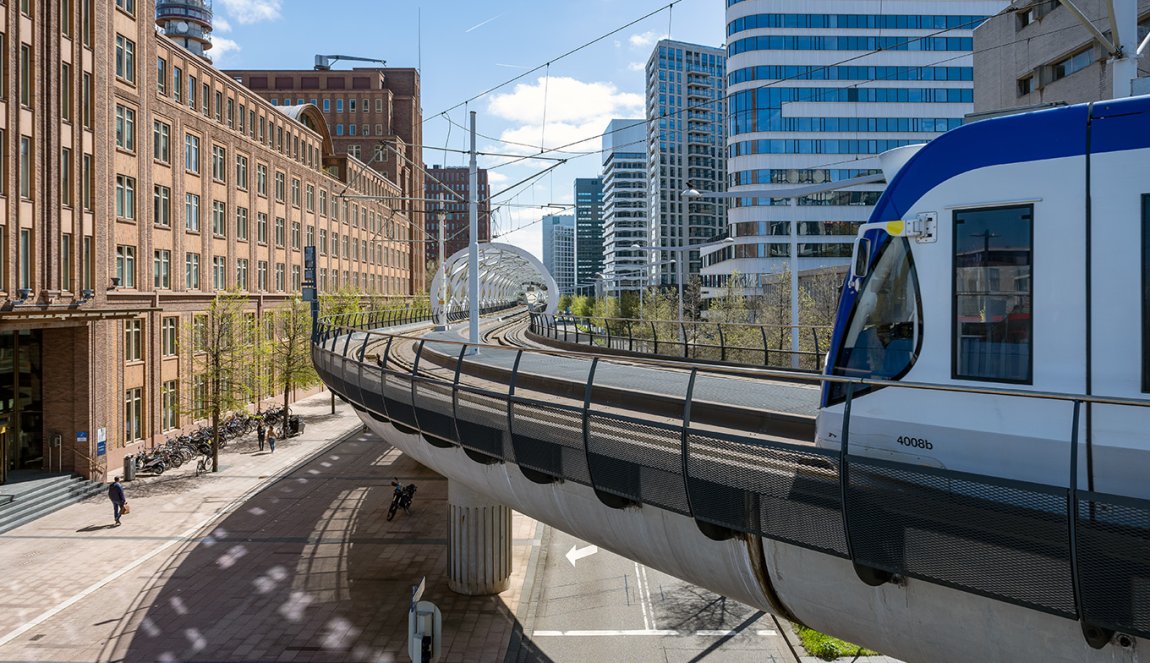 In addition to a large and efficient railway network, the Netherlands also has equally vast urban and regional transit systems. Many regions have multiple bus service providers but their timetables are well coordinated, so you can always get to your destination quickly by bus. Another advantage is that public transport in the Netherlands is extremely sustainable, with most buses running on 100% renewable energy or fuel. In the larger cities, trams are the perfect way to travel. Traffic in cities like Utrecht and The Hague can be quite crowded but the tram networks have their own designated lanes, which means that they are not hindered by busy streets.
Other transport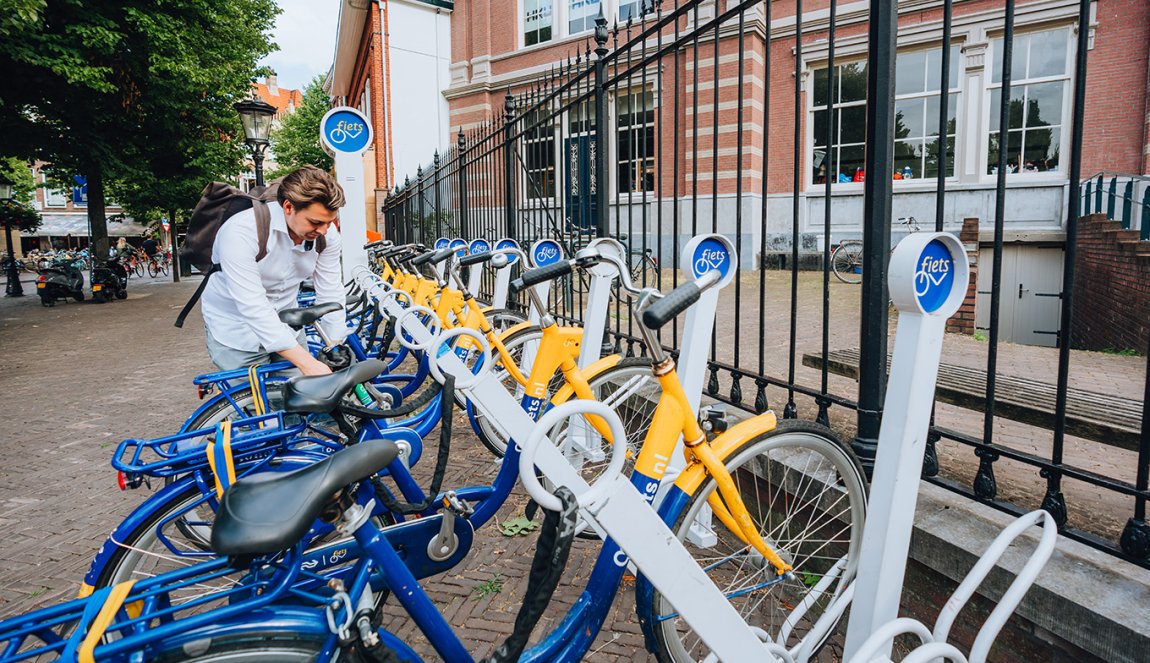 Along with trams and buses, the two biggest cities in the Netherland - Amsterdam and Rotterdam – also have metro systems. Metro trains are faster than trams and offer an easy way to get from A to B. They are also electrically powered and extremely sustainable. Another great way to travel in the Netherlands is by ferry. These tend to be short trips that often offer a splendid view of the quayside.
Public transport in the Netherlands is efficient, comfortable and accessible for everyone. This means that people with a disability can also easily use these forms of transportation. Finally, you can rent an OV-fiets (rental bike) at train stations. This is a useful option for shorter distances and you don't have to depend on tram or bus schedules. The Netherlands is famous for its cycling culture, and our safe, extensive network of cycling paths makes getting around a breeze.