Itinerary: Mondrian and Dutch Design
Take inspiration from our Mondrian and Dutch Design NS Itinerary and discover many highlights of the De Stijl art movement and contemporary Dutch Design in one action-packed day. Pick up the Holland Travel Ticket from any NS (Dutch Railways) train station and make the most of unlimited public transport throughout Holland (including train, tram, bus and metro) to enjoy a memorable day of Dutch sights and culture. The southern city of Eindhoven is an ideal starting point, regarded as the capital of Dutch Design. From here, head to the beautiful city of Utrecht to trace the roots of De Stijl. The neighbouring historic city of Amersfoort was the birthplace of Piet Mondrian. And you can learn much more about his early life and artistic influences in the eastern town of Winterswijk.
Celebrate 100 years of De Stijl and discover the impact of this art movement around Holland, from Mondrian to Dutch Design.
With the Holland Travel Ticket you can hop on and off all public transport across Holland, be it by train, tram, metro or bus.
Get closer to the life and work of Piet Mondrian in Amersfoort, where his birthplace has been converted into the enlightening Mondriaanhuis museum.
Eindhoven: explore the home of Dutch Design
The industrious city of Eindhoven is Holland's capital of Dutch Design. The Design Academy Eindhoven has been a launch pad for some of Holland's best-known design brands, including Piet Hein Eek, whose studios are just a short distance from Eindhoven's Strijp-S train station, situated in a former Philips factory. Their store is a fantastic spot to explore the brand's exclusive designs, while the gallery showcases new talent. Before heading back to the train station, stop off for a coffee and croissant at the nearby Caffee Allee and immerse yourself in its alluringly hip Dutch Design vibe. Next stop: the city of Utrecht, only 50 minutes away by train.
Utrecht: trace the roots of De Stijl
The roots of De Stijl are easily traced in the beautiful city of Utrecht, the birthplace of three of the movement's founding members: Theo van Doesburg, Bart van der Leck and Gerrit Rietveld. Upon leaving the Utrecht Centraal station, take a stroll through the medieval city centre before stopping for lunch in the Drieharingstraat, offering window after window of exquisite cafés and restaurants. From here, a scenic canal-side walk brings you to the Centraal Museum. Not only does this museum host the world's largest collection of Gerrit Rietveld designs, such as his famous Red and Blue Chair, it also looks after the Rietveld Schröderhuis, a UNESCO World Heritage-listed building. Hop on a bus to take a guided tour of this iconic house (advance reservations required). Depart for Amersfoort from the Oost neighbourhood ­– this 45-minute bus journey offers picturesque views of the Utrecht landscape.
Amersfoort: delve into the career of Piet Mondrian
Exit the bus in Amersfoort near the Mondriaanhuis, the spot where Piet Mondrian was born, now a museum dedicated to his life and work. Here you can trace the development of his artistic style, explore a life-size reconstruction of his Paris studio and learn more about De Stijl. Having soaked up the offerings of this cultural pearl, don't miss the treats of Amersfoort's historic city centre itself, which is ringed by a glistening canal with arching brick bridges and rows of monuments. Before continuing on your journey, re-energise with a coffee and snack at Brood & Zoets, or for something stronger, drop into city brewery De Drie Ringen to try one of their locally-made beers. When ready, take a short bus ride over to Amersfoort's main train station, where you can continue onwards to Winterswijk (about 1h 40min), the town where Mondrian's innovative journey began.
Winterswijk: experience the landscape that inspired Mondrian
With its tranquil atmosphere it's easy to see how this quiet town in the east of Holland has become such a popular spot to visit and stay overnight. Mondrian's family made the move here when he was aged eight and he remained until he was 20. The region's rural landscape was a huge influence on Mondrian's early artworks, and it's well worth following a scenic walking or cycling route to experience this first-hand (pop into VVV Winterswijk to collect a map). His former family home has also been transformed into the museum Villa Mondriaan, where you can learn about his family life and early artistic influences. The museum is just a few minutes' walk away from the Winterswijk station, as is the town's market square, which offers up a host of welcoming hotels and restaurants with views of the medieval Jacobskerk church. Or you can make the most of the lush countryside with an overnight stay at Strandlodge Winterswijk, just outside of the town.
Celebrate 100 years of the De Stijl art movement, from Mondrian to Dutch Design, all over Holland during 2017. Visit key museums and monuments, see iconic De Stijl artworks and explore Dutch Design today.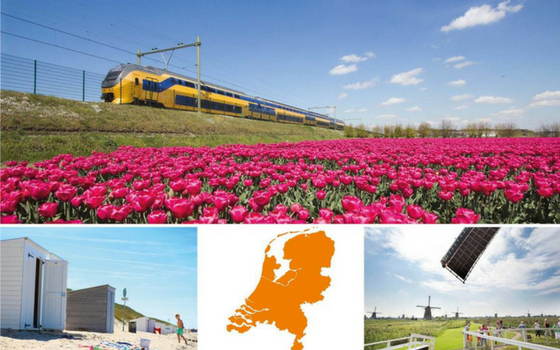 Category:

Visit website
Download
Download an overview of hotspots for 7 itineraries here.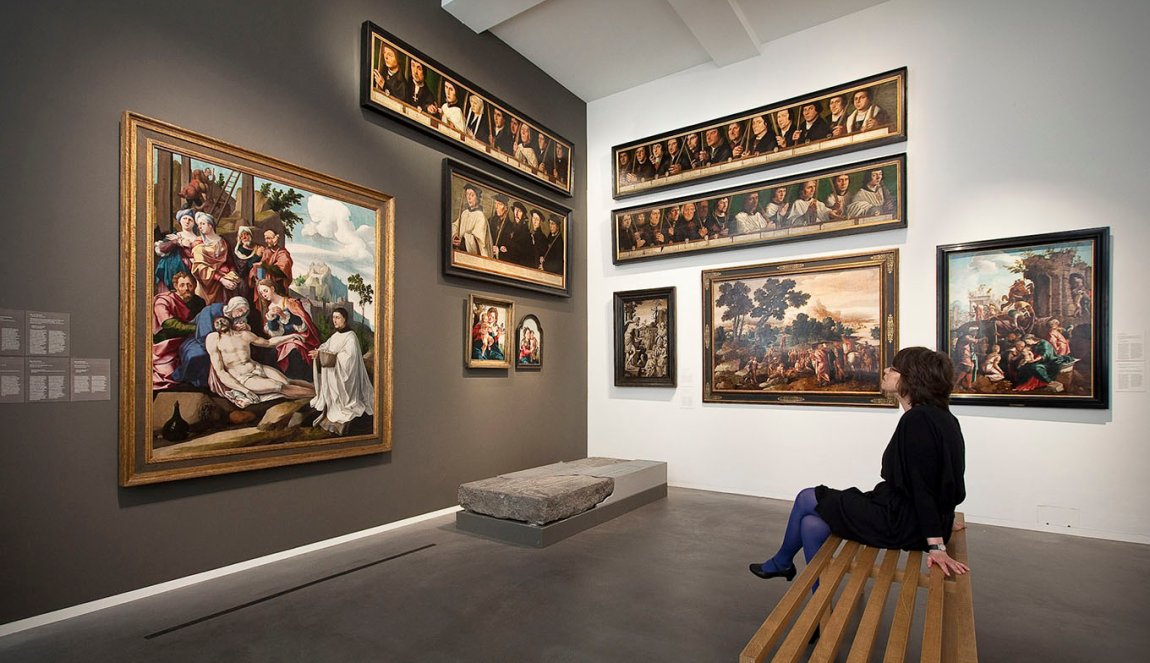 Discover the Centraal Museum in Utrecht, home to some of the most influential art in Holland.