© Rutger Hollander via Museum MORE
Dutch castles and country estates
With its enormous variety of centuries-old castles, country estates and beautiful gardens, the Netherlands has plenty to offer for anyone interested in seeing how the nobility and high society used to live. These impressive status symbols of the 'rich and famous' of yesteryear still exude opulence and grandeur. Be amazed and join us on an aristocratic journey of discovery through both the past and the present!
Around 600 castles and country estates in the Netherlands.
Travel though time, from medieval and Renaissance to Baroque and Neoclassical.
Visit the castles throughout the year.
Castles – Dutch cultural heritage
Castles and country estates form an important part of Dutch cultural heritage and played an important part in shaping and designing the cultural landscape. There are about 700 castles in the Netherlands today, but why do we have such an abundance of historic castles in our country? This is partly due to the strategic use of geographical features in the Netherlands. The many rivers, canals and coastal areas offered advantageous places to build castles for defensive purposes. Another reason is that many rich merchants were elevated to the nobility during the Dutch Era and built castles and mansions to show off their status and newly-acquired wealth.

The castles and country estates in the Netherlands have specific characteristics that distinguish them from those in other parts of the world. We're well-known for our advanced water management systems, and our castles played an early role in this with their moats, canals, ponds and other water features. Of course, they also served as an effective form of defence. So as lovely as these water features are, they were not just for decoration. Another unique feature is the rural setting of most of these places. Dutch castles and country estates are often located in the most beautiful rural areas, which means they come with gorgeous green landscapes, forests, gardens and parks.
Characteristics of the past
Dutch castles and country estates reflect different architectural styles depending on the period in which they were built. There are medieval castles with Gothic elements, Renaissance-era castles with more elegance and symmetry, and country estates from the Baroque or Neoclassical periods. Often there are also influences from Dutch architectural styles such as the Dutch Renaissance and the 18th-century Classicist style. Country estates in the Netherlands are known for their beautiful gardens and landscapes. Formal gardens with geometric patterns were popular in the 17th and 18th centuries, with symmetry and order being important principles. In the later part of the 18th century, landscape parks became popular, emphasising the natural beauty of the landscape.
Typical Dutch castles
De Haar Castle is a prime example of a typical Dutch castle. Located in Haarzuilens, near Utrecht, it is one of the most famous castles in the Netherlands. The castle originally dates from the 13th century but was expanded and rebuilt in the Gothic Revival style during the late 19th and early 20th centuries. De Haar Castle has imposing towers, a moat and a beautifully landscaped park. It is one of the largest and most luxurious castles in the Netherlands.

Another example is Muiderslot Castle, a medieval castle located in Muiden, near Amsterdam. It dates back to the 14th century and has a rich history as a defensive structure and residence of various noble families. Surrounded by a moat with towers, battlements and a courtyard, Muiderslot Castle offers us a glimpse into the lives of the medieval nobility.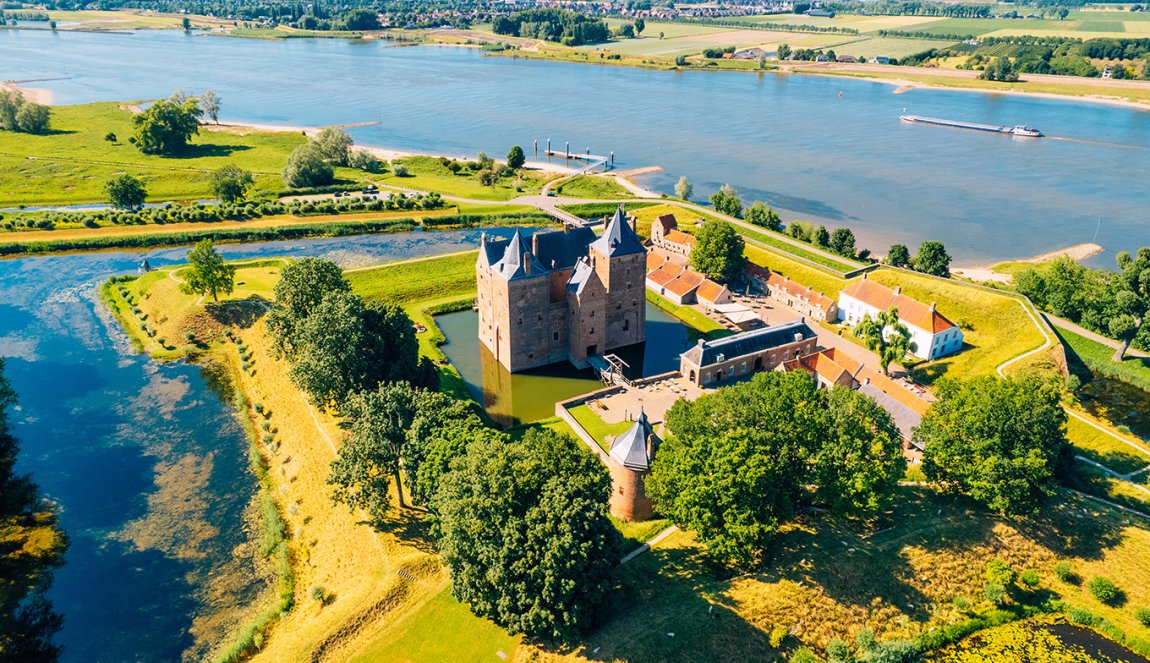 Loevestein Castle is a castle and fortress located at the confluence of the Meuse and Waal rivers, near Poederoijen in Gelderland. The castle dates back to the 14th century and originally served as a defensive structure. Later it was also used as a state prison. Loevestein Castle is surrounded by a moat and has a characteristic square shape with corner towers and thick walls. A popular tourist destination, it houses a museum that highlights the history of the castle and the surrounding area.

These three castles illustrate the diversity and characteristics of typical Dutch castles, ranging from medieval fortifications to luxurious residences from later periods. All three are open to the public so you can experience their splendour for yourself.
What is a castle?
Castles were often built as self-contained and defensible fortified structures on a site that was regarded as a refuge or fortress. They were often inhabited by a group of people of a certain status, such as a noble family or a group of military personnel. A castle was bigger than a tower but not as big as a fortified city. Nowadays, the word 'castle' generally has a different meaning. It usually refers to the house of a nobleman. After the Middle Ages, many castles were converted into residences for the nobility, mainly because buildings became more difficult to defend due to the much-improved gunpowder. Castles reflect the history, social structure and tastes of the nobility and upper classes of the past. Many of these buildings are open to the public and function as museums or cultural centres. For example, you can spend the night and dine in the middle of nature at the Rhederoord estate in the Veluwe region and try the naturally-extracted spring water from their own grounds. Or visit the museum of modern realism MORE in Ruurlo Castle and enjoy the juxtaposition of a modern museum located in a 14th-century castle.
What is a country estate?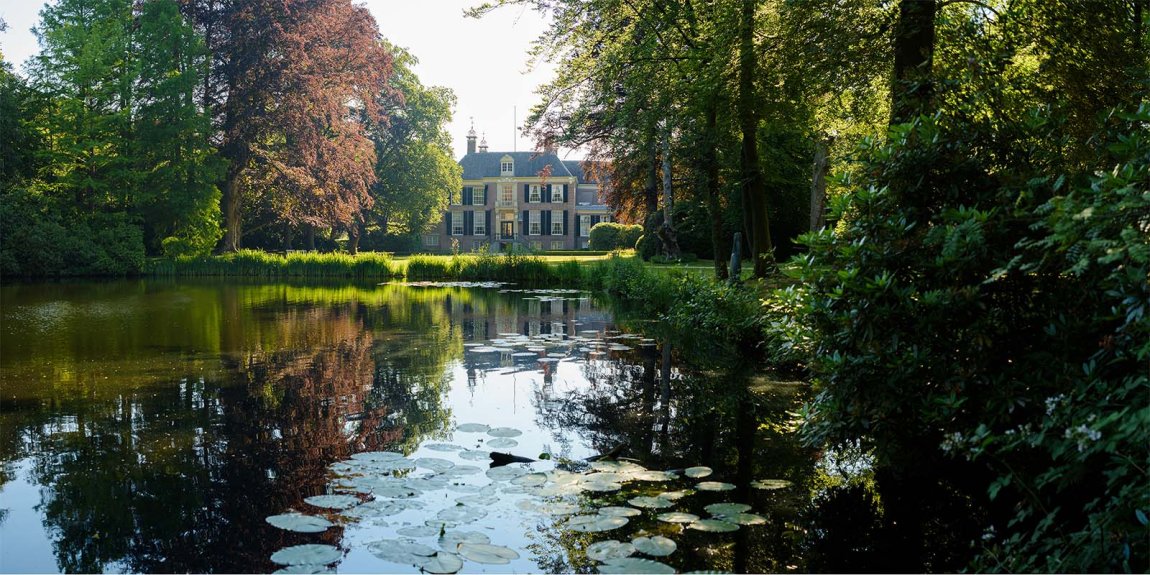 A country estate is a large stately home that, together with one or more outbuildings, forms a whole with a surrounding garden or park. Most country estates were built between 1620 and the 20th century, often commissioned by wealthy townspeople. They were often seen as an investment and places to retreat to during the busy, sweltering summers in the city. The upper classes could enjoy the peace and fresh air of the rural environment and spend their days with music, reading books or entertaining guests. Country estates were often built in rural areas in the central and western parts of the Netherlands.
What is an estate?
An estate is a large piece of land of several hectares with farmlands, forests and gardens and can include buildings such as a stately home, castle, large farm or church. Activities such as forestry, agriculture and recreation often provided a source of income for the owner. New estates are still being built today. However, the government now sets requirements for this, which means that the estate must be at least five or ten hectares in size and must contain high-quality greenery.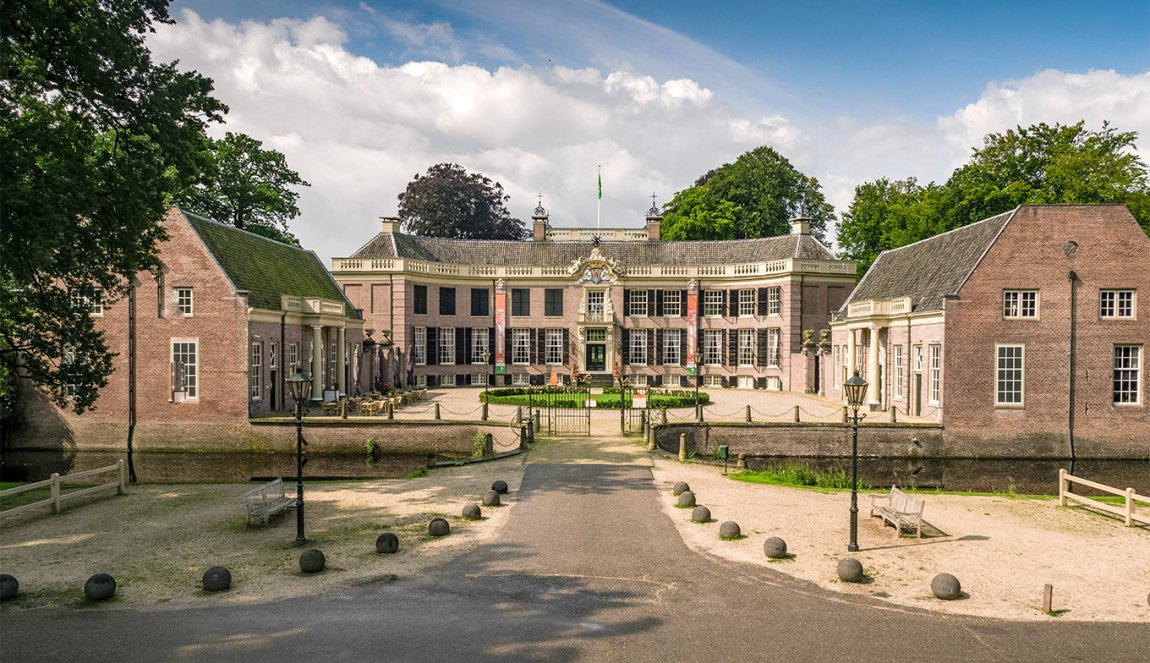 Castles & Country Houses
The Dutch castles and country estates are more than just beautiful relics from the past. Even today these majestic icons fulfill an important role in our culture. Meet the people who live with the Dutch castles and keep them relevant by giving them a modern twist in all sorts of ways.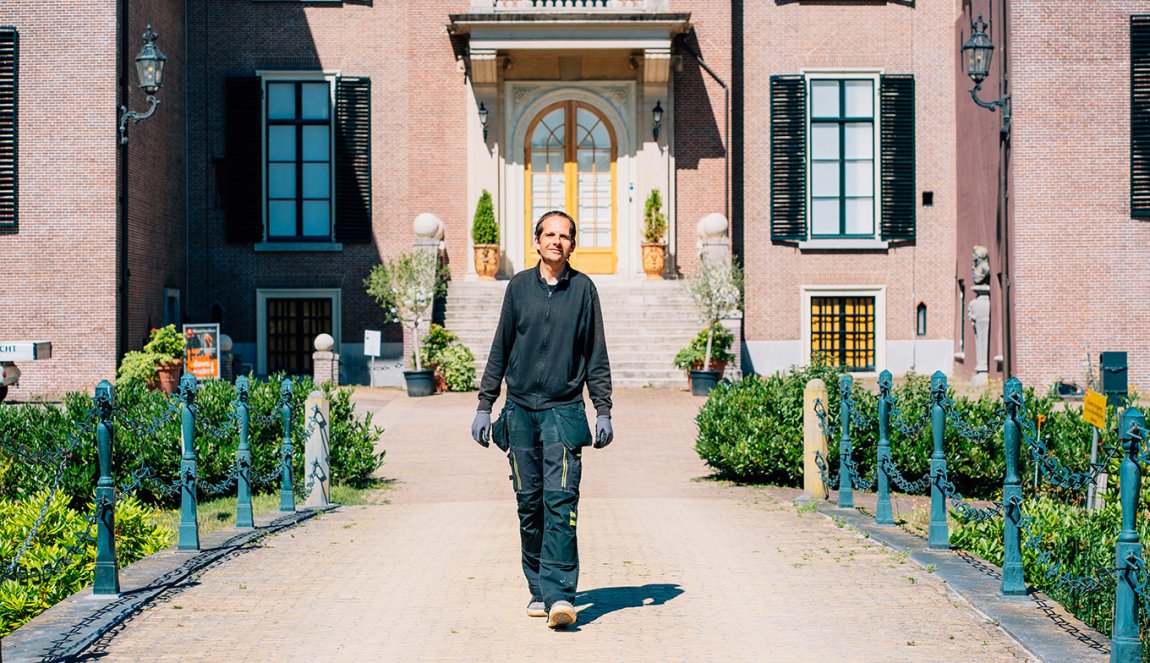 Category:

Bring yourself
How did the exiled German Emperor Wilhelm II spend the last 20 years of his life? Jeroen welcomes you to the manor house where time has stood still since 1941.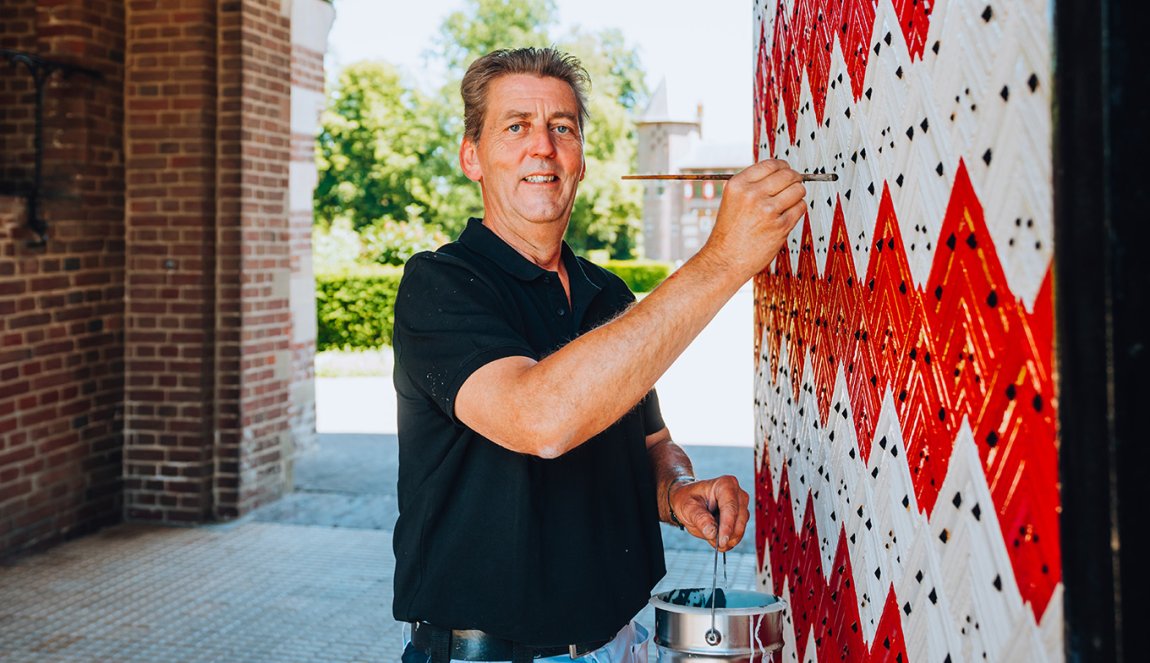 Category:

Bring yourself
De Haar Castle is the largest and most beautiful castle in the Netherlands. Paul Hoogstraten grew up with the castle and is now in charge of all the paintwork.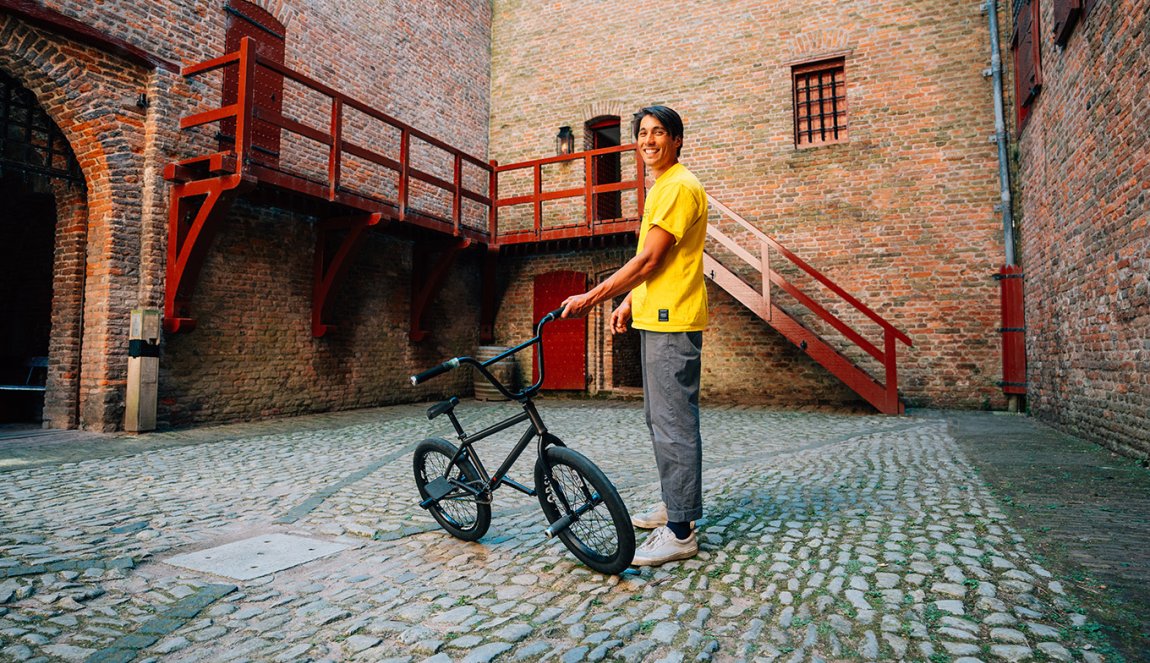 Category:

Bring yourself
BMX athlete Sietse van Berkel seeks inspiration from contrasting juxtapositions as he bikes around the ancient castles of the centuries-old Dutch Water Line.
A castle for every season
Spring: Heeswijk Castle

From this moated castle you can go for beautiful walks and bicycle rides through the woods, avenues and fields of the estate. Tours of the main building are permitted with a guide and you can get a real sense of the old, landed gentry lifestyle. The surrounding park is everything you'd expect from a centuries-old estate.

Summer: Paleis Het Loo

Paleis Het Loo in Apeldoorn is a former royal palace particularly famous for its gorgeous gardens. The gardens are at their most beautiful in the summer months, with blooming flowers, green lawns and elegant fountains. A bonus tip for the summer: enjoy boat trips along the Vecht river and admire the wonderful estates with their beautifully landscaped gardens.

Autumn: Doorwerth Castle

This castle, located in the Veluwe region, offers a true spectacle of colour in the autumn. The surrounding forests change to warm shades of red, orange and yellow. The 13th-century castle has a rich history so take your time discovering all of its stories. As an added bonus, Middachten Castle is not far from there and is unique because of its idyllic garden with ancient trees that display dazzling colours in the autumn.

Winter: De Haar Castle

There is no better time to visit De Haar Castle than winter. The whole estate exudes a warm and welcoming atmosphere due to the beautiful Christmas decorations and special events, such as Christmas markets. Another castle that thrives in winter is Radboud Castle in Medemblik. It comes replete with fascinating historical details and a unique glimpse of life during the Middle Ages.