© Stromma Netherlands

© De Waterkant

© Jurjen Drenth

© Kavalenkau via Shutterstock
Amsterdam, Utrecht, The Hague... many Dutch cities are famous for their beautiful canals. In the past they were used for transport, water management and city defence but today they serve more recreational purposes. Why not see the city from a different perspective and rent a boat, canoe or water bike?
Rowing in The Hague
If you want to rent a rowboat in The Hague, you should combine this activity with a visit to de Waterkant. Get to this wonderful 'grassy terrace' across the water with the manually operated ferry. You can have lunch or dinner for ten on the terrace boat or rent a simple rowboat and explore your surroundings.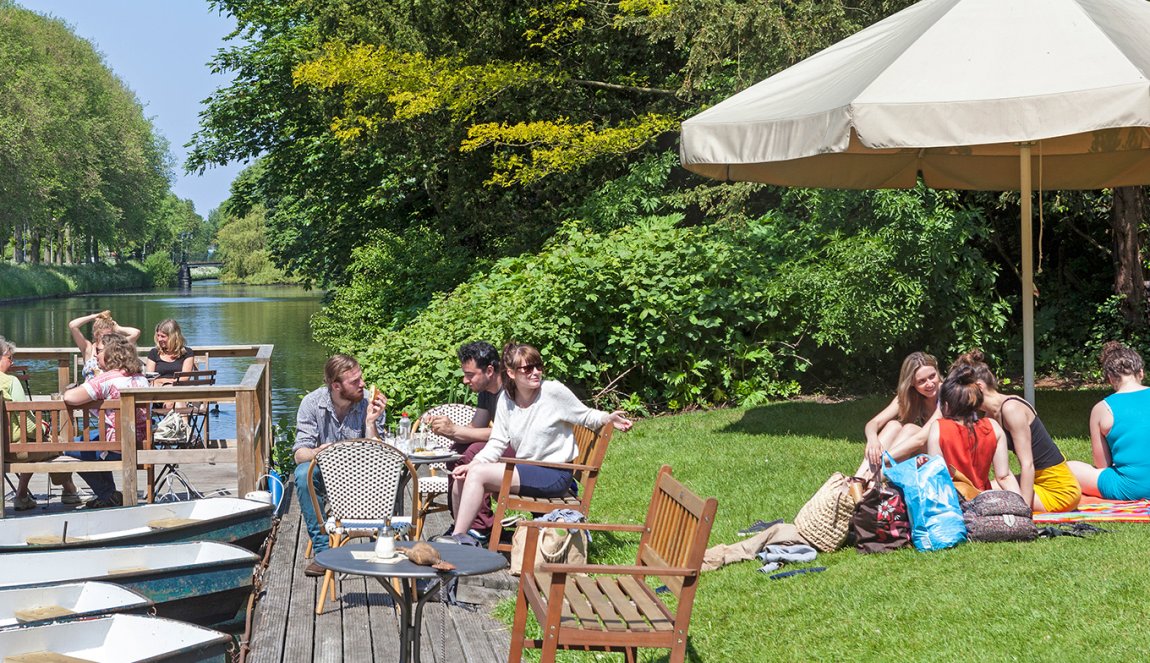 Explore Utrecht by canoe or water bike
Paddle along the Oudegracht with its beautiful wharf cellars. Discover the city's many monuments from the water or leave the city and row to the lovely natural park of Rhijnauwen. Don't forget to stop for a meal or a beer at one of the cafes or restaurants you are bound to pass.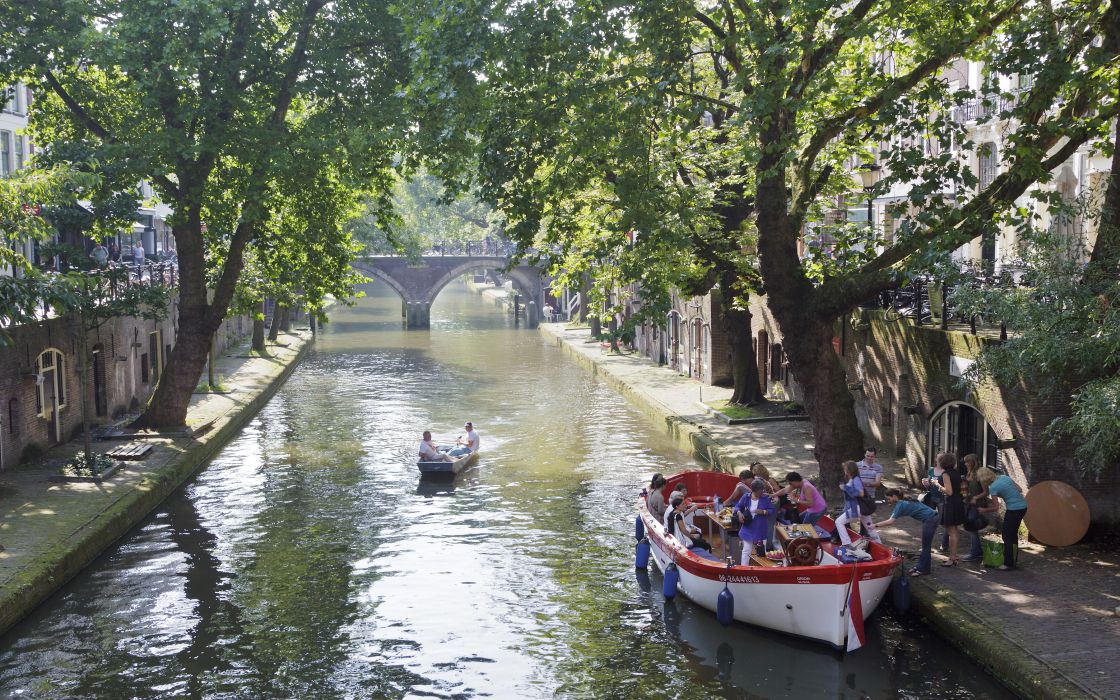 Amsterdam from the water
In Amsterdam you can rent water bikes in several places, then go for a peaceful tour of the beautiful canals. Rent your own water bike from Pedal Boat near the Rijksmuseum, Leidseplein, Anne Frank Huis or the corner of Keizergracht and Leidsestraat. If you want to move a little faster and invest less energy, rent a small motorised boat from Mokum boat rentals or another rental company. You can also book a boat tour and enjoy the wonderful views.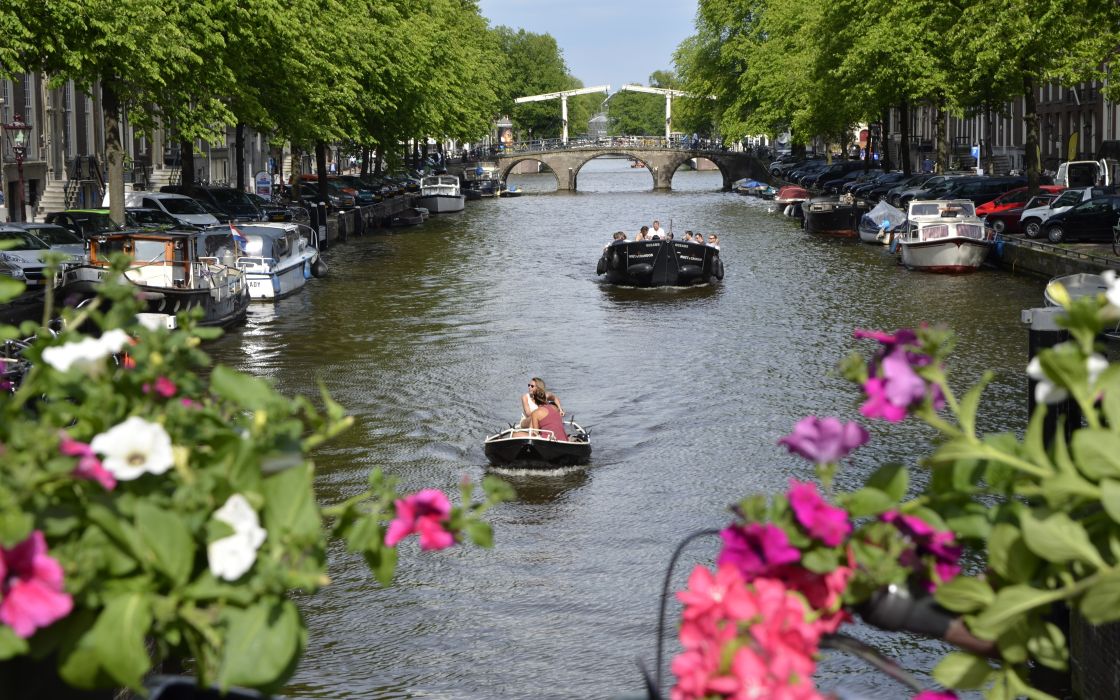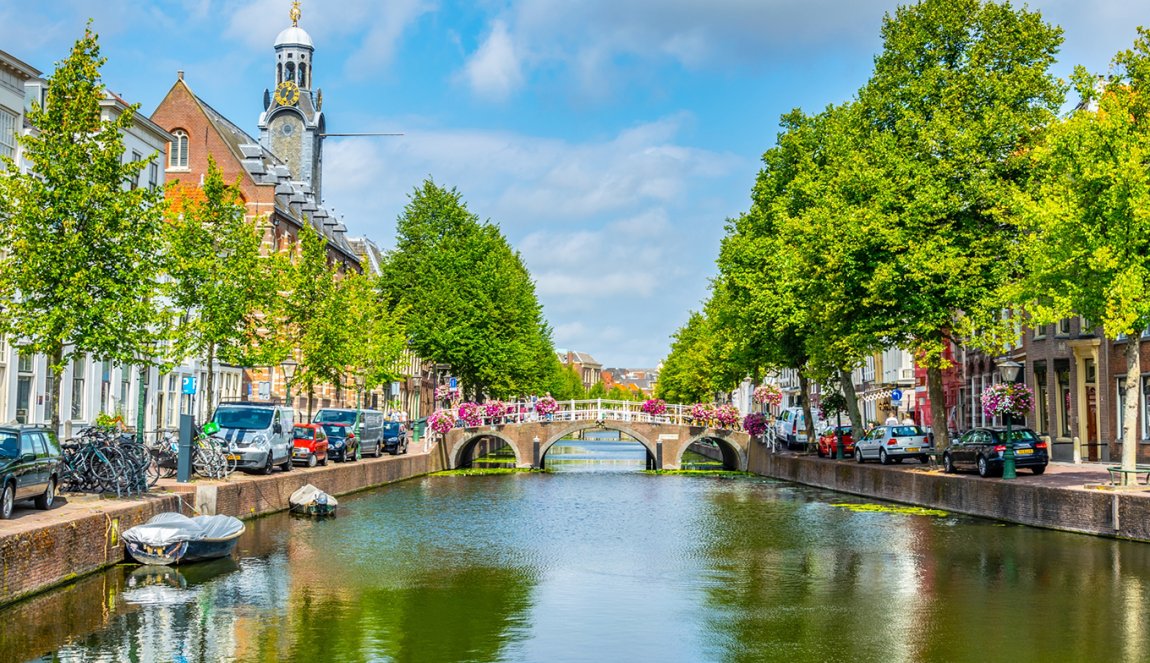 After Amsterdam, Leiden is the city with the greatest number of bridges, canals and moats. Discover Leiden from the water.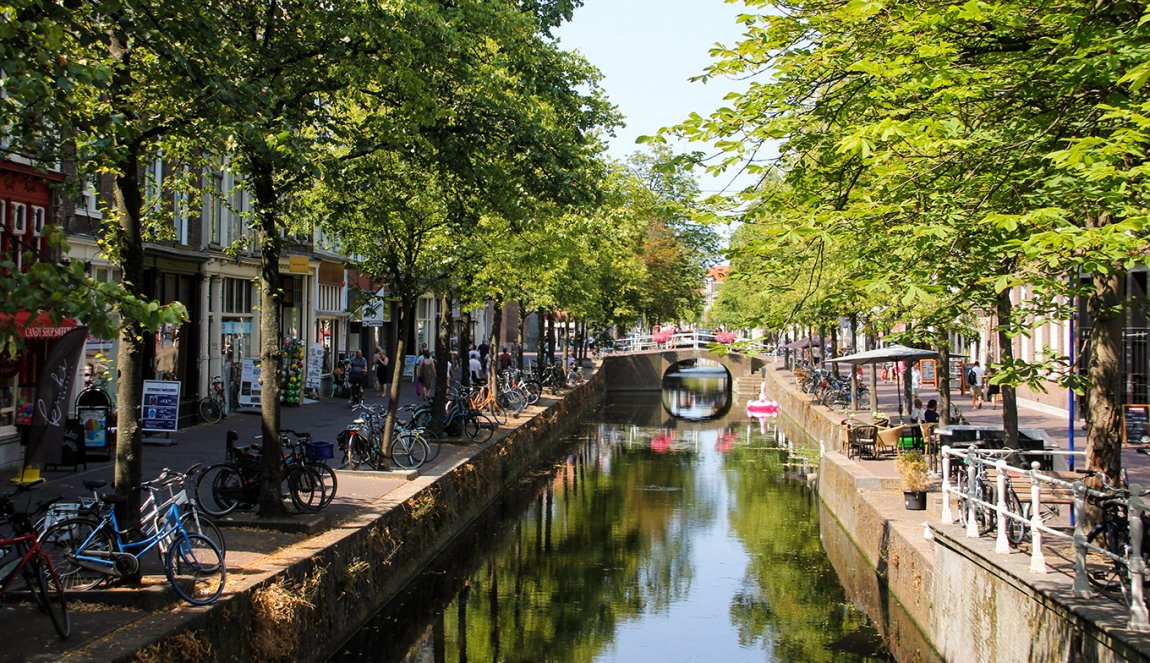 The canals of Delft served as defense and lifelines throughout the city.