© Marleen Annema via Visit Wadden

© Boris Stroujko via Shutterstock

© Trabantos Shutterstock

© trabantos via Shutterstock

© VVV Delft

© MarketinOost
Leiden, Haarlem, Dordrecht, Delft…many Dutch cities are renowned for their beautiful canals. They were traditionally used for transportation, water control and defence of the city, but today their main purpose is recreation. So see the city from an entirely new perspective and rent a boat or canoe or try stand-up paddleboarding.
Leiden from the water
The historic city centre of Leiden has around 28 kilometres of canals, which makes it the perfect city to explore from the water. The Singelpark is a continuous green park that consists of the ring of outer canals, including all the adjacent parks and buildings, and it offers the perfect opportunity to see the city by water. It's the ideal way to catch your breath and relax in the busy city.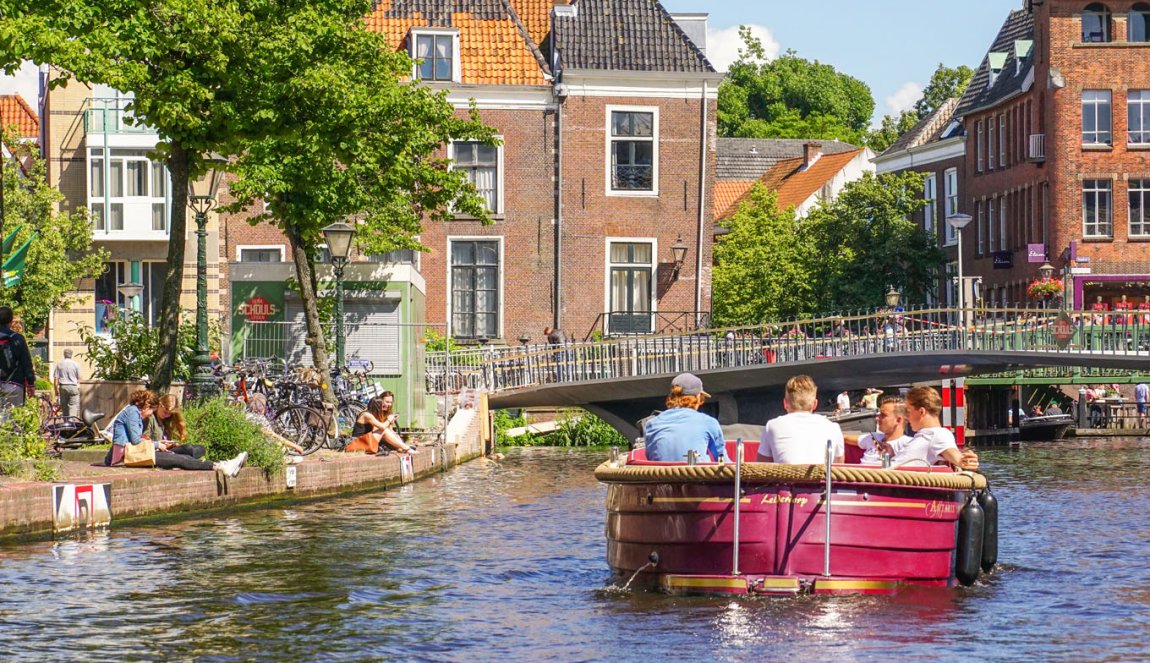 Haarlem
The Spaarne is the S-shaped canal that meanders through the old city centre of Haarlem. It runs through the city and makes its way to Spaarndam. Enjoy Haarlem from the water and admire the canals and the views of various monuments. Pass by traditional Dutch townhouses, churches and the Adriaan windmill. More than just a boat ride – it's an experience to remember.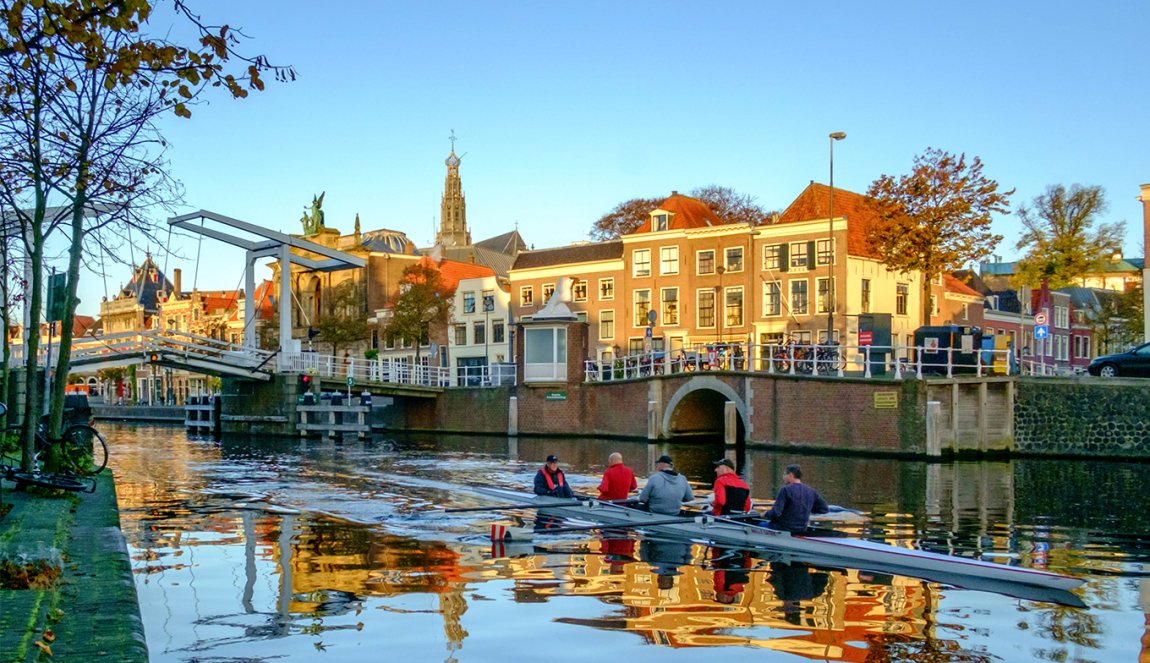 Dordrecht
Dordrecht is inextricably linked to water but it has harbours instead of canals. Cruise along the narrow waterways and enjoy the most beautiful spots of the historic city centre. Admire the centuries-old arched bridges and pass by picturesque sites. National Park De Biesbosch is located in Dordrecht's 'backyard' and this remarkable freshwater delta is a delight for those who love to canoe.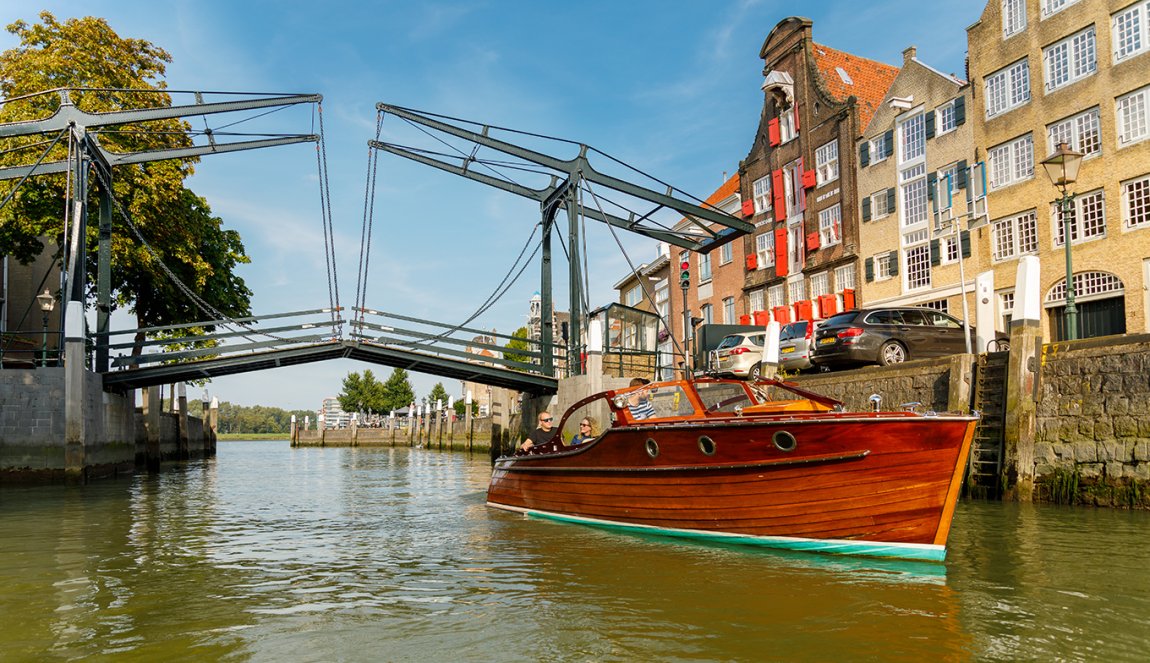 Boating through the Netherlands
Of course, our country boasts numerous other beautiful places that you can enjoy by water. Rent a boat in The Hague and cruise through the city's canals. Explore the city of Utrecht by canoe or pedal boat. And who could forget about Amsterdam, where you can cruise along its magnificent, world-famous canals. Although it may take a bit more effort to find the quiet spots in these busy cities.