The Netherlands is the world's biggest flower parade nation. The most fantastic flower creations float by during the flower parades organized throughout the country from spring through fall. The parades are made up of spectacular floats decorated and covered with hundreds of different flowers. We have picked Holland's top six most beautiful flower parades, each with its own theme and charm. Don't forget to bring your camera!
Did you miss out on the Keukenhof? In that case, you should visit one of Netherlands amazing flower parades in summer or fall.
Admire millions of flowers and countless spectacular floats.
Dutch flower parades make for a wonderful experience every time.
Bloemencorso Bollenstreek
April
As many as 20 huge floats and 30 vehicles richly decorated with flowers cover a 42km itinerary from Noordwijk to Haarlem in the Bloemencorso Bollenstreek flower parade. Make sure to get there in time to find a good spot along the route. Come to Haarlem to admire the floats on the Sunday following the parade.
Aalsmeer Flower Festival
June
With its famous auction house, Aalsmeer is the beating heart of the flower-bulb region. At the Aalsmeer Flower Festival, you can enjoy music and countless activities, as well as the work of talented flower designers.
Varend Corso Westland
July
The beautifully decorated sailing floats in the Varend Corso Westland parade travel through Naaldwijk, Maassluis, The Hague, and Delft, in the course of three days. The parade has a different theme each year and there are plenty of great activities on shore along the route.
Flower Parade Rijnsburg
August
Every second Saturday in August, floats, passenger cars decorated with flowers, and music stages move through the streets of Rijnsburg, Katwijk and Noordwijk. Professional flower designers work to incorporate hundreds of flower varieties into these amazing creations.
Flower parade Sint Jansklooster
August
Every third weekend in August, Sint Jansklooster is a village transformed with theater, music, and stunning flower floats. Our tip: the flower parade can also be seen on Friday evening, when they are even more magical with beautiful lights.
Bloemencorso Zundert
September
If you want to see the world's biggest flower parade, you should visit Bloemencorso Zundert. Every year, since 1936, the entire village is transformed and the most fantastic floats have been part of the parade. It is a real must-see if you love flowers. You will need to buy a ticket for this parade.
Bloemencorso Lichtenvoorde
September
Four million dahlias are used to decorate the floats in the Bloemencorso Lichtenvoorde flower parade, some of which are as big as a house. Hundreds of volunteers work for months to build these spectacular floats.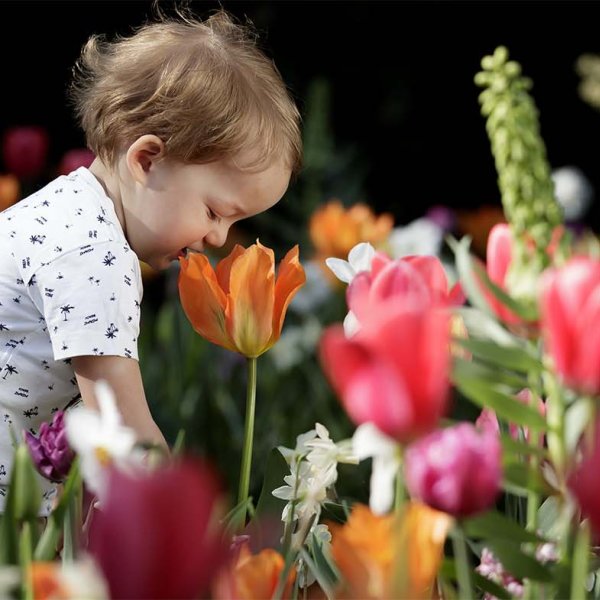 Flowers
Dive into the story of Dutch flowers, meet growers and florists, and discover the best insider tips.
Go to Flowers