Photo: © Koen Smilde via amsterdam&partners
Events
National Tulip Day
Jan. 15, 2022, All of Holland
Tulips from Amsterdam
Every year, Dutch tulip growers build a huge garden with tens of thousands of tulips on Dam Square in Amsterdam. The biggest garden of Amsterdam transforms Dam Square into a sea of colour, where thousands of people come to pick a free bouquet of flowers every year. In addition to the garden the tulip growers organise countless surprises and promotions.
Kick-off
Tulip season is inaugurated officially on National Tulip Day. Tulip season is the period from January until the end of April in which most tulip varieties are available from florists, supermarkets and flower stands. Thousands of tulip variants in every colour of the rainbow find their way from auctions in Holland to vases around the world. As a result, tulips have truly become Holland's trademark flower.

Watch this video of Tulpen Promotie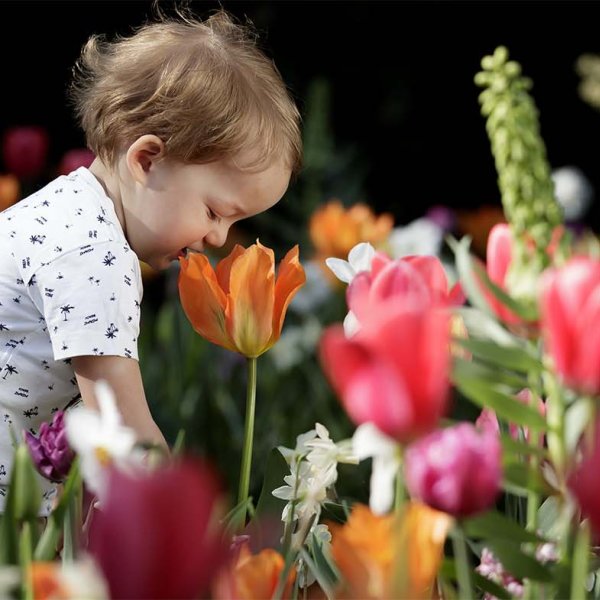 Flowers
Dive into the story of Dutch flowers, meet growers and florists, and discover the best insider tips.
Go to Flowers
Upcoming events
Through Mar. 6, 2022
Dordrecht

18 Dec. 2021

Through Mar. 6, 2022 Canceled
Zwolle

Through Feb. 8, 2022
Rotterdam
Discover what events you can visit in Holland. The calendar shows the best festivals each month.