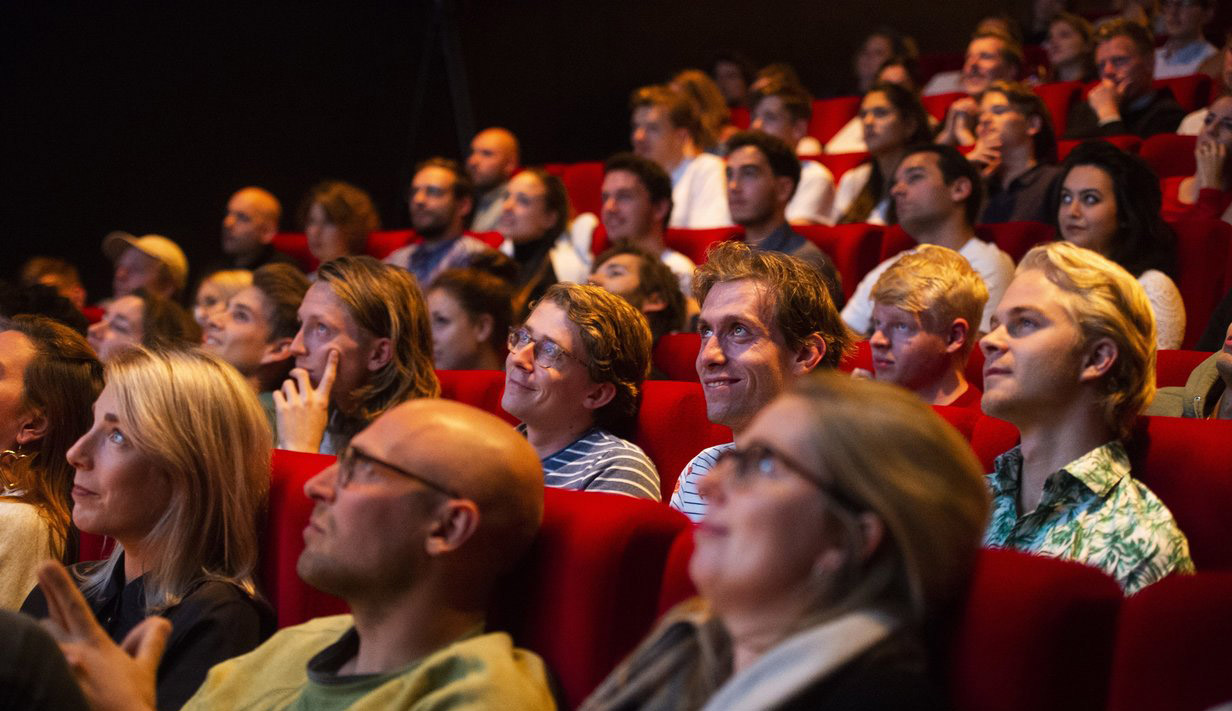 Photo: © Nederlands Film Festival | Desiree Schippers
Events
Netherlands Film Festival
Sept. 24, 2021 - Oct. 2, 2021, Utrecht
Film Festival Audience
Film scientists, students, producers, directors and makers, programmers, historians and of course the general public visits the Netherlands Film Festival. Besides hundreds of movies, the festival also organizes talk-shows, seminars and discussions. The highlight is the Award Night when the 'Gouden Kalveren', the grand prizes of the Dutch Film, are presented.
Films and Utrecht
Anyone who's into movies should be at the Netherlands Film Festival in Utrecht. It is the most important get-together within the Dutch film industry. The festival is held in the center of Utrecht and is easily combined with many neighboring cultural highlights.
Upcoming events
Through Mar. 6, 2022
Dordrecht

Through Jan. 9, 2022
Leiden

Through Dec. 31, 2021
Maastricht
Discover what events you can visit in Holland. The calendar shows the best festivals each month.