Category:

BIT article
Markermeer
Flevoland is surrounded by large lakes. Towards the northern part of the Markermeer and IJsselmeer, you can still feel the rugged waters of the Zuiderzee. These waters are challenging even for more experienced sailors. The Randmeren are situated on the opposite side with somewhat calmer waters, allowing you to easily discover the old and new lands by sail or motor boat.
Sail to the coast of North Holland from a port on the Markermeer or IJsselmeer in just one day. Take a trip to the beautiful port cities of Enkhuizen, Hoorn and Volendam. Traveling all the way to Amsterdam is even an option!
In just two or three days you can sail over the Randmeren and visit various cities. But be sure to prolong your stay just a little in picturesque harbors such as Elburg or Harderwijk.
There are many ports in the area, all worth a visit. Numerous pubs, restaurants and cafés are found here including historic city centers. All in all, perfect for shopping or sightseeing. Make your way to the Batavia, a replica of an old VOC ship, and the museum shipyard in Lelystad. Water sport enthusiasts will surely experience a day to remember!
Sailing on the Markermeer always holds the off-chance of turning into a metropolitan highlight: a detour to Amsterdam. Just a few miles from the IJsselmeer to the Sixhaven marina, right on the edge of the old city center. Downtown is just a short ferry ride away from the ever-charming port.
Sailing and Cycling
Rather explore the Markermeer by bike? Why not! Try the Sail & Bike tour for example. Cycle scenic routes alongside lovely villages. Elizabeth, an imposing three-master, is never far behind. This way you can come 'home' after your cycling adventure.
We recommend
Making a day trip across the Markermeer is also an option. Travel by boat between Volendam or Marken, or depart from Muiden and see the fort island of Pampus.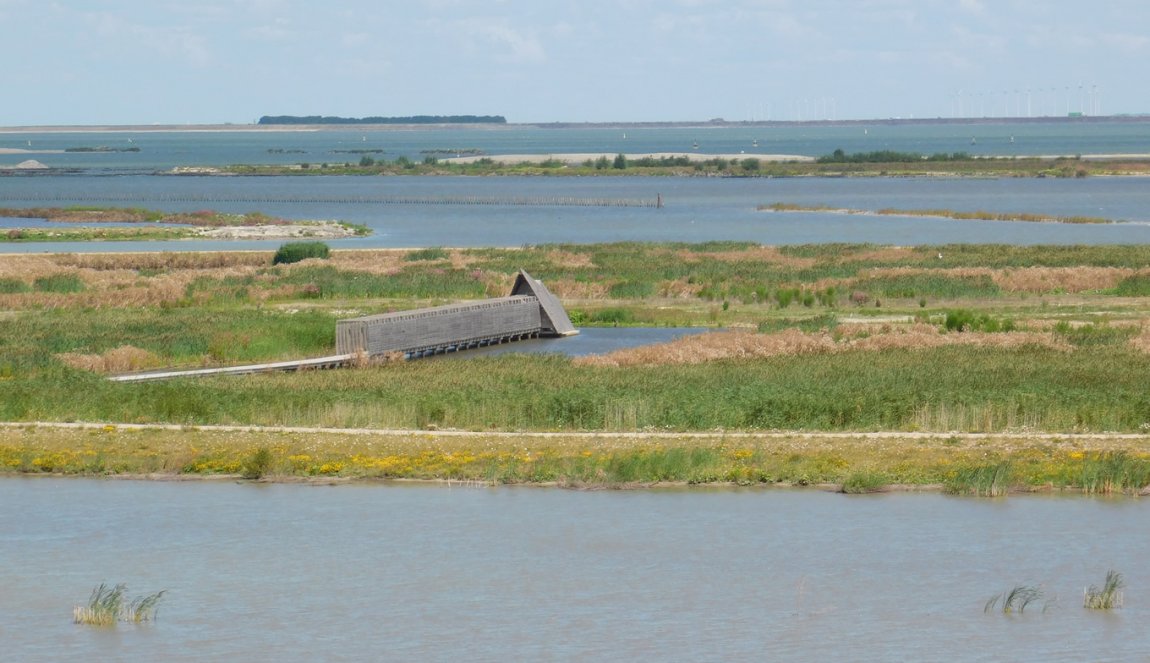 Discover extraordinary birds, new islands in Markermeer lake, and man-made nature below sea level!