© Gijs Versteeg Fotografie via MarketingOost
Category:

BIT article
Zutphen
What to do in Zutphen
Take a boating trip along the splendid river Berkel and enjoy this ancient Hanseatic town on the banks of the river IJssel. Strolling through the centre, you will pass through handsome shopping streets, discover beautiful courtyards and spot centuries-old fortifications.
Amidst all that Medieval beauty, you will also find a modern city with a significant number of sights and a broad range of stores with a great many specialist shops. The city is home to various great hotels and a large number of restaurants, cafes and bars. In summer, the terraces in the city centre and along the river IJssel are wonderful places to sit.
To the east of Zutphen, the green village of Warnsveld has not only a handsome village centre but is also situated on the edge of beautiful nature reserves. Castles, estates and lush forests are right around the corner. And what could be more enjoyable than combining a visit to Zutphen with a cycling trip through a dazzling landscape?
© NBTC / Hansa Towns storyline

© NBTC / Hansa Towns storyline

© Ingeborg Lukkien via MarketingOost
Museums in Zutphen
The Stedelijk Museum and Museum Henriette Polak have joined forces at the Hof van Heeckeren, a seventeenth-century national monument, since 2017. Admire some of the oldest archaeological finds at the Stedelijk Museum. Museum Henriette Polak displays modern visual arts. Do you love music? The Geelvinck Music Museum with its unique collection of pianolas is a must-see!
Where to find great food in Zutphen
Anyone looking to have a pleasant and delicious meal in Zutphen will find themselves spoilt for choice. To make matters easier for you, we have listed a number of restaurants for you.
By Chiel Restaurant By Chiel serves the most delicious seasonal dishes. Enjoy the very best fish and tastiest meat prepared in the traditional French way at this welcoming restaurant. Address: 's Gravenhof 5
Bio-Toko Noorderhaven For real Indonesian flavors you visit the BioToko. You can enjoy a variety of dishes at this contemporary restaurant directly behind Zutphen railway station. These include a broad offering of vegetarian dishes, and 90% certified organic food. Address: Lijmerij 27
Stadsbrouwerij Cambrinus Try the best of home-brewed special beers in the centre of Zutphen here. This Stadsbrouwerij, or City Brewery, boasts both a cafe section and a Medieval tasting room and a great terrace. And it's not just beer – you can order a great lunch or dinner as well. Address: Houtmarkt 56
More around Zutphen
If you are in Zutphen and feel like seeing more of the surroundings, we have a number of tips to share. Apeldoorn, for instance, is a city you do not want to miss, and Arnhem and Doetinchem are further examples of historic and extremely enjoyable cities that deserve a visit.
Watch this video: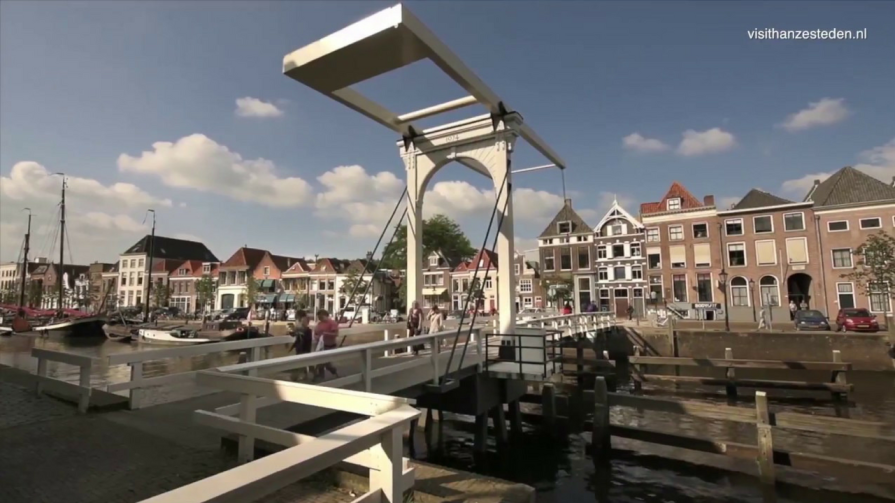 Editor's tip: With so many Hanseatic towns so close together, it is a great idea to rent a bicycle and visit a number of them. The cities have numerous shops, museums and restaurants, and their environments of forested river dunes, castles and watersides are breathtakingly beautiful.
Want to see more of those beautiful Hanseatic cities? Check out
Visit Hanzesteden
and discover the other activities!