More destinations
Not sure yet what cities in Holland you wish to visit? There is more than enough choice, whether you prefer historical towns, typical Dutch folklore or modern architecture and museums – in a small country like Holland, you'll find it all. Read about a number of Dutch highlights here and get inspired.
More information about cities in Holland
Holland has many faces, which is reflected in its various cities. For example, there are the small settlements around IJsselmeer lake where people made a living by fishing, while along the river IJssel towns flourished thanks to the Hanseatic League, and along the coast, you will find gorgeous resorts.
Dutch cheese cities
It's a product found all over the world: Gouda cheese. This delicacy comes, of course, from the South Holland city of Gouda. If you're in the country during summer, you can visit the traditional market, where you can see cheese trading in action. Another true cheese city is Alkmaar, in North Holland, where you can visit the cheese market. Both cities also have splendid historical buildings that are absolutely worth a visit.
Cities by the beach
Thanks to Holland's long coastline, there are various resorts you can visit. For instance, from Amsterdam, you can very easily take a train to Zandvoort, and from The Hague, Scheveningen is a blink of an eye away. You could also try taking a look in Noordwijk. This chic place by the sea is also perfect if you wish to enjoy the gorgeous flower bulb fields in the area.
Atmospheric student cities
The presence of students always creates a great atmosphere in a city. Holland boasts a number of splendid cities with excellent universities. Thanks to the many students, those cities are always lively. Try visiting Leiden, for example, home to the oldest university in Holland. Eindhoven has a university of technology, which is part of the reason why this city is famous as the place to be for design. Also try visiting the cities of Nijmegen and Groningen, where, even if you're not a student yourself, you can enjoy the student life.
Leeuwarden is the European Capital of Culture 2018 and the best kept secret of the Netherlands. Discover the historic city centre, the best museums and shopping streets.

Read more

Scheveningen is the most popular seaside resort in Holland, located next to The Hague.

Read more

Come to relax in a landscape of fields and streams, and visit Bredevoort, the book town of the Netherlands.

Read more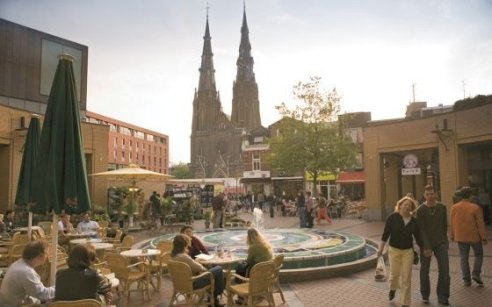 Visit the most beautiful of cities. Here, you can view the best places and undiscovered gems.
Read more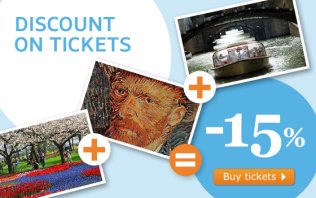 Pre-order your tickets for Holland museums & attractions in our ticket shop and save instant money on combination deals!
Buy discount tickets