Groningen
Groningen, capital of the eponymous province in the northern part of Holland, is a lively city that has much to offer in terms of culture and events, beautiful historic monuments like the Martini Tower, great shopping districts for a wonderful shopping spree, and excellent restaurants. Groningen should definitely be on your to-do list!
A day in Groningen
The best shopping streets and squares for a shopping day in Groningen.

Read more

Go out for dinner in Groningen and discover the very best restaurants.

Read more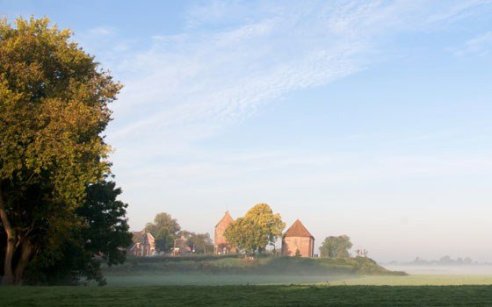 Discover the province of Groningen by bike. Explore coast, city and country on a route packed with historic sights and scenic landscapes.
Read more
What does Groningen have to offer?
Nature reserves around Groningen
On the coast of the Wadden Sea at the border between Friesland and Groningen, you will find Lauwersmeer National Park and Holland's second Dark Sky Park.

Read more
Discover the area around Groningen
Watch this video: Groningen
Groningen
Sights
Groningen is a lively city in the north of Holland, which offers plenty of culture, for instance at the Groninger Museum, a range of events like Noorderzon and Eurosonic Noorderslag, countless great shops for a wonderful shopping spree, and excellent restaurants. The city's eye catcher is the Martini Tower on Grote Markt square, which offers a fantastic view of the sprawling city.
Groningen's beautiful coastline
If you love peace, quiet and nature, the province of Groningen is a wonderful destination. Explore its beautiful coastline and the varied flora and fauna in the oldest cultural landscape in Holland: Middag-Humsterland National Landscape. Bird lovers will have much to see at Lauwersmeer National Park with its huge variation of birds. Don't hesitate to further explore the province of Groningen.
Groningen and accessibility
Groningen Airport Eelde has evolved into an international airport and is just 15 kilometres away from the city of Groningen. Groningen Airport is served, among other things, by Transavia.com, Corendon Airlines, Flybe, ArkeFly and Wizz Air. The centre of Groningen is within easy reach of the airport both by private and public transport. A flight from Amsterdam Airport Schiphol will take you to Groningen in about 2 hours.
Map of Groningen
Good to know