What can you do at the Delta Works?
The Delta Works – incorporating among others a storm surge barrier, dikes, dams and sluice gates – have much to offer for everyone who wishes to see how the Dutch deal with and protect themselves against the waters. The main attraction of the Delta Works is the Eastern Scheldt Storm Surge Barrier, a unique flood protection construction of 8 kilometers in length, that can shut off the entire Eastern Scheldt in 75 minutes. This ingenious system of 62 enormous sliding gates is meant to prevent a disastrous flood like the one in 1953. The gates are open during normal weather, preserving the marine tide nature and allowing delicious oysters to still be cultivated and Eastern Scheldt lobster to still be caught today.
But the Maeslant Storm Surge Barrier, the last component of the Delta Works located in the neighboring province of South Holland, is definitely worth a visit as well. Its large 'arms' – consisting of floating pontoons – can be filled with water to make them sink and form a solid barrier. In short, it's a spectacular project that to this day protects the densely populated area around Nieuwe Waterweg and Het Scheur waterways in the Hook of Holland.

Watch this video: Delta Works
Neeltje Jans and the Brouwersdam
Deltapark Neeltje Jans, a water theme park on an island in the middle of the Eastern Scheldt Storm Surge Barrier, is a place where you can enjoy gorgeous nature, culture and technology. You can also visit the Delta Experience there, where you will learn everything about the notorious North Sea Flood of 1953. It's an absolute must-do when visiting the Delta Works. Other highly recommended activities are a visit to National Park Oosterschelde or the Brouwersdam, where you can enjoy beautiful nature and the beaches of Grevelingenmeer lake.
Experience Route Expedition Delta
5 storm surge barriers, 2 locks, 6 dams. The Expedition Delta brings the stupendous Delta Works to life. Explore part of the Delta Works or all of the 137-km route by bicycle! Download the VVV Zeeland app on your cellphone for route info along the way, including stories, podcasts, movies, and bicycle cafés. Had a great time breathing the fresh sea air? Conclude your day at one of Zeeland's great restaurants.
Where to go for good food at the Delta Works
Oysters, Eastern Scheldt lobster and mussels: the waters around the Delta Works offer all the necessary ingredients to make excellent dishes. At Beachclub Perry (Brouwersdam 1, Scharendijke ), you can enjoy a delicious lunch or dinner with a gorgeous view. If you're in the mood for something exclusive, De Kromme Watergang ** (Slijkplaat 6, Hoofdplaat) offers dishes at Michelin star level. And if you're in the area of Neeltje Jans, be sure to try the excellent mussels of Proef Zeeland (Faelweg 1, Vrouwenpolder).
More in the area
Anyone going to admire the Delta Works in Zeeland would do well to also visit centuries-old Zeeland towns like Middelburg, Zierikzee or Goes, where you can enjoy the true atmosphere of Zeeland. A visit to Holland's oldest city, Dordrecht, is also highly recommended, and we advise all nature lovers to take a look in National Park De Biesbosch, a unique freshwater tidal area with very special plants and wildlife. The area around the Delta Works also offers various cycling routes past water works, through gorgeous nature and historic towns that are absolutely worth your while.
Accessibility and parking at the Delta works
The Delta Works are one and a half to two hours by car from the capital city of Amsterdam and Amsterdam Schiphol Airport. Rotterdam is closer, just half an hour's drive away. If visiting by car, make sure to pay attention to where you may and may not park. At the visitors' centers, parking is usually good, and you can also get more information there.
More information about the Delta Works can be found at the website of VVV Zeeland.
Discover the Delta Works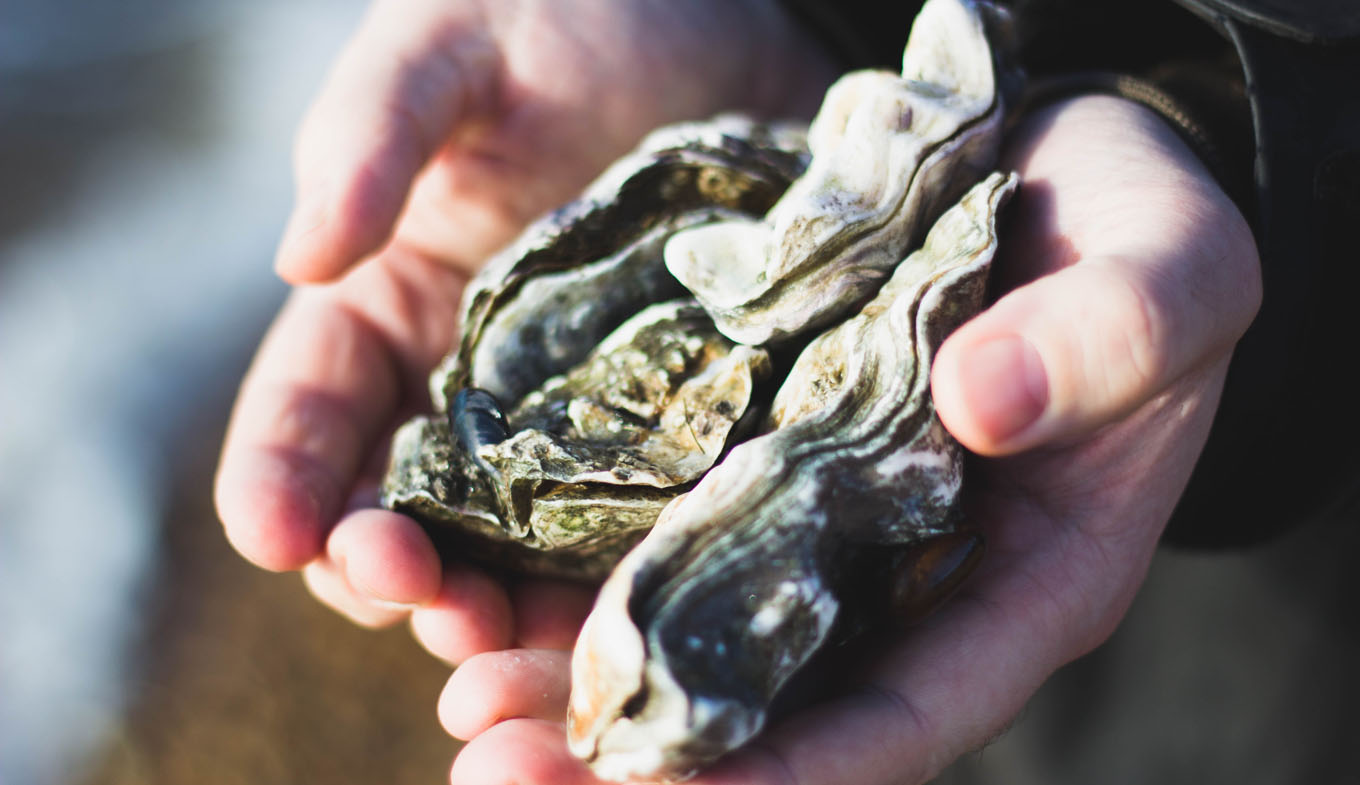 Dutch cuisine
Salty flavours from Zeeland
Everything you need to know about the tastiest seafood from Zeeland.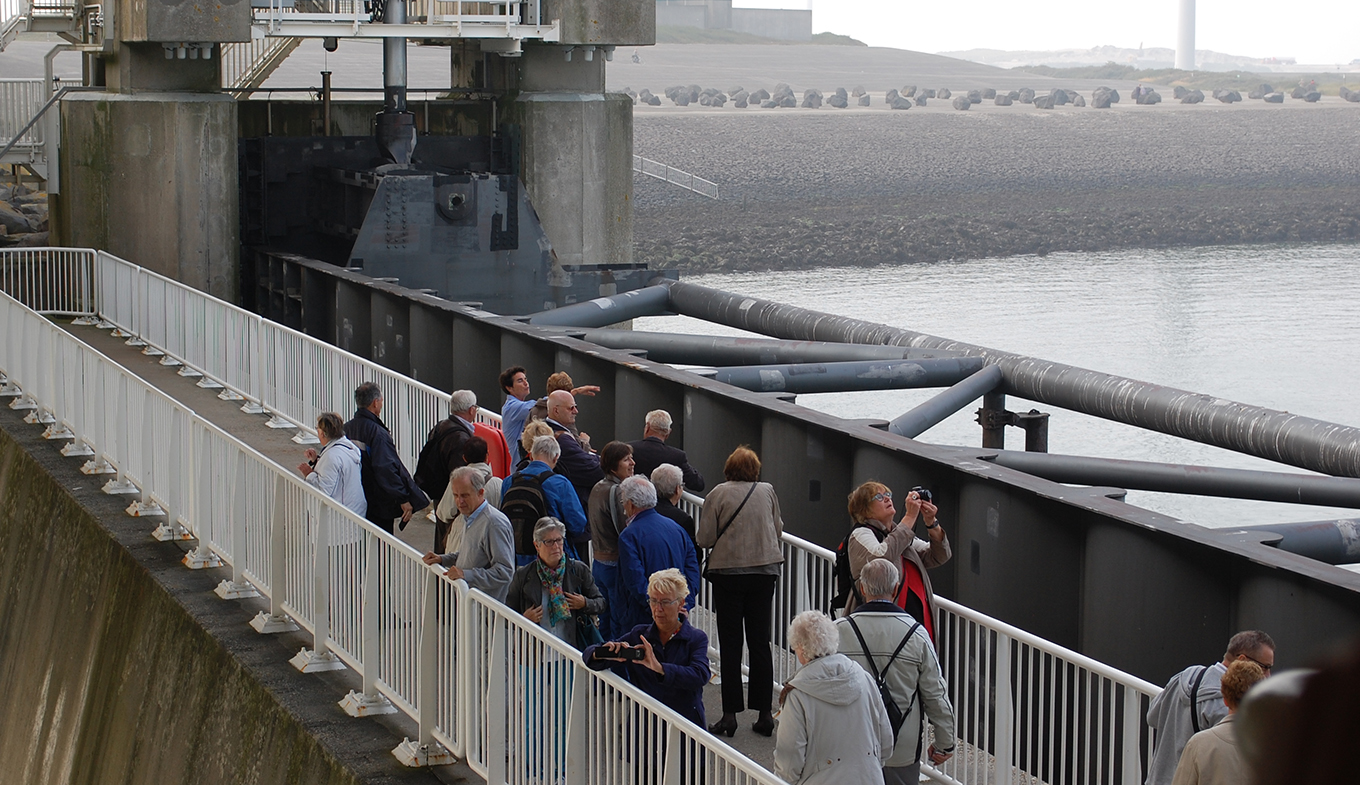 Things to do
Deltapark Neeltje Jans
A unique attraction park focusing on the Netherland's history with water. Witness the powerful storm surge barrier, and enjoy at the water park.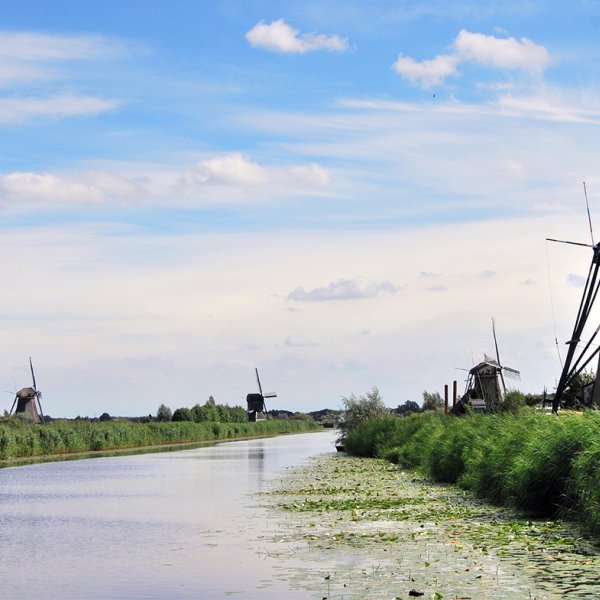 Land of Water
No less than 26 per cent of our country lies below sea level. See and experience how we manage and enjoy our water in a variety of places.
Read more