Dutch Coast
Holland is well known for its splendid beaches. The Dutch coastline offers unlimited opportunities for water sport fanatics, nature lovers and beach fans. The beaches of the Netherlands can be divided in three groups: the Wadden Islands, the coastline of the provinces North-Holland and South-Holland, and Zeeland.   
Most popular beaches and resorts
In addition to Amsterdam, we also recommend visiting Haarlem, Alkmaar and authentic villages like Volendam and Marken.

Read more

Are you looking for flower-bulb fields and the Kinderdijk windmills, as well as big cities? Then we recommend visiting South Holland.

Read more
The Wadden Sea and the five Wadden islands teem with life. There is wildlife aplenty, but they are also alive with culture, sport and pleasant terraces.

Read more
Accommodation
Zeeland to Zandvoort: View all the accommodations on the Dutch coast.

View the offer

Spend the night at seaside B&B and enjoy a warm welcome by the sea. Find all B&Bs by the sea, from Terneuzen to Terschelling, here!

View the offer

Renting a holiday home by the sea

Would you like to stay on the Dutch coast? There are lovely holiday homes by the sea. Nearly every seaside town has a range of holiday rentals by the sea. Check out our selection of holiday homes by the sea here.

Read more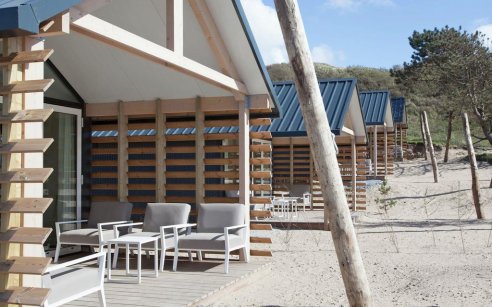 Spend a night by the beach in an industrial crane, safari tent or sea-view apartment.
Read more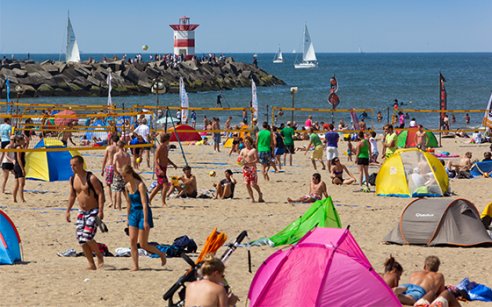 Spend your holiday in the best seaside towns and enjoy the water and beach life.
Read more
Search for your holiday home
Check out our extensive offers.
2000 holiday homes throughout Holland.
On the coast, in a natural environment or near cities
The Wadden Islands
Did you know...
that the Zeeland oyster is a true delicacy?
Read more
Holland consists of about 16% water. Come sailing, sup boarding, surfing, kiting, diving, and more.

Read more

You can take a kite not just to the beach, but also to the water.

Read more

Flying a kite: fun and easy to learn.

Read more
Watch this video: Dutch dunes
Have you ever explored the Dutch Dunes?