© Stijn Hanegraaf via Unsplash
Visit the cities
Folklore and cheese markets, museums for children, modern design or terraces and parks... Cities with a broad cultural offering, historic canals and courtyards, the best shopping and a unique ambiance. A small country like Holland has it all and everything is close together! Stand amazed at the many faces of our towns and cities.
History, culture and nightlife
© Sabine Bends

© Theo de Witte

Leeuwarden is the best kept secret of the Netherlands. Discover the historic city centre, visit the best museums and shopping streets.

Read more

© Ernst Wagensveld via NBTC

Discover Dordrecht, the oldest city in the Netherlands.

Read more
You love traveling and want to get off the beaten track? Discover our selection of hotspots in the Netherlands that will definitely surprise you.
A real city mood: food markets, design, and street art
© VisitBrabant

© Gijs Versteeg via MarketingOost

Discover the green 'cycling city' of Zwolle! The historic city center offers plenty of shopping opportunities and places to grab a delicious lunch on a terrace, surrounded by a beautiful city canal.

Read more
Are you planning a romantic weekend?
Visit Groningen, the bustling university city in the north of the Netherlands. Discover the best restaurants and terraces, walking routes, museums, and the Martini Tower.
Read all about Delft here. The city became world-famous as the place where Vermeer was born. Discover the old canals, buildings, and Delft Blue pottery.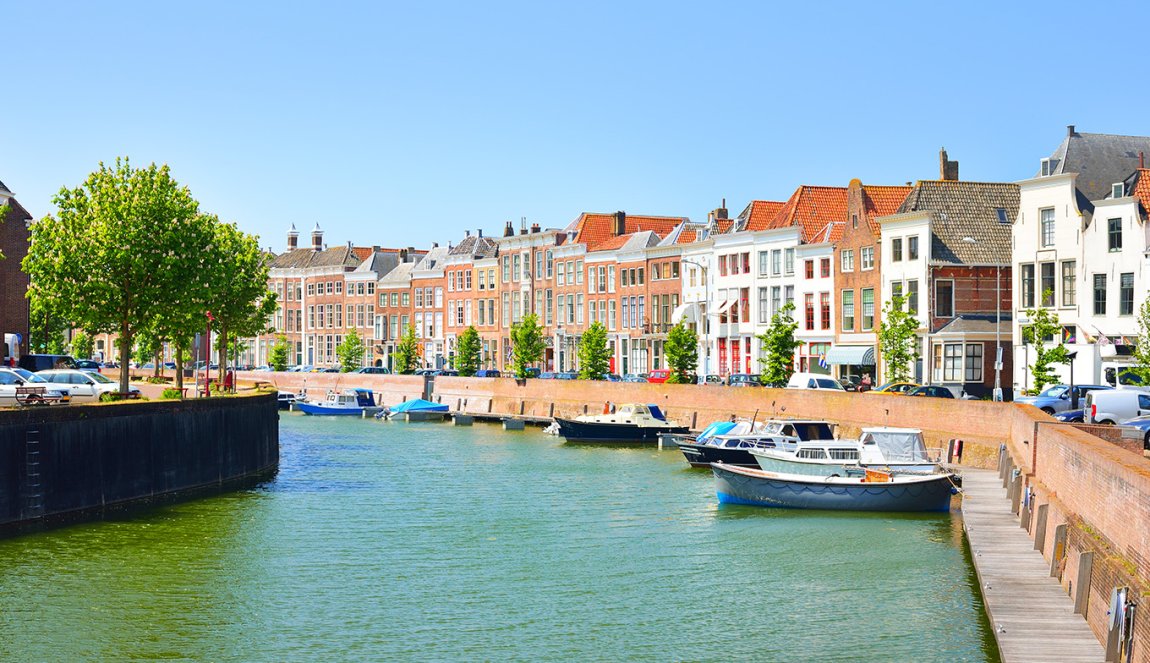 Middelburg glows with an irresistible flair between twisty alleyways and historic buildings.
On the road with children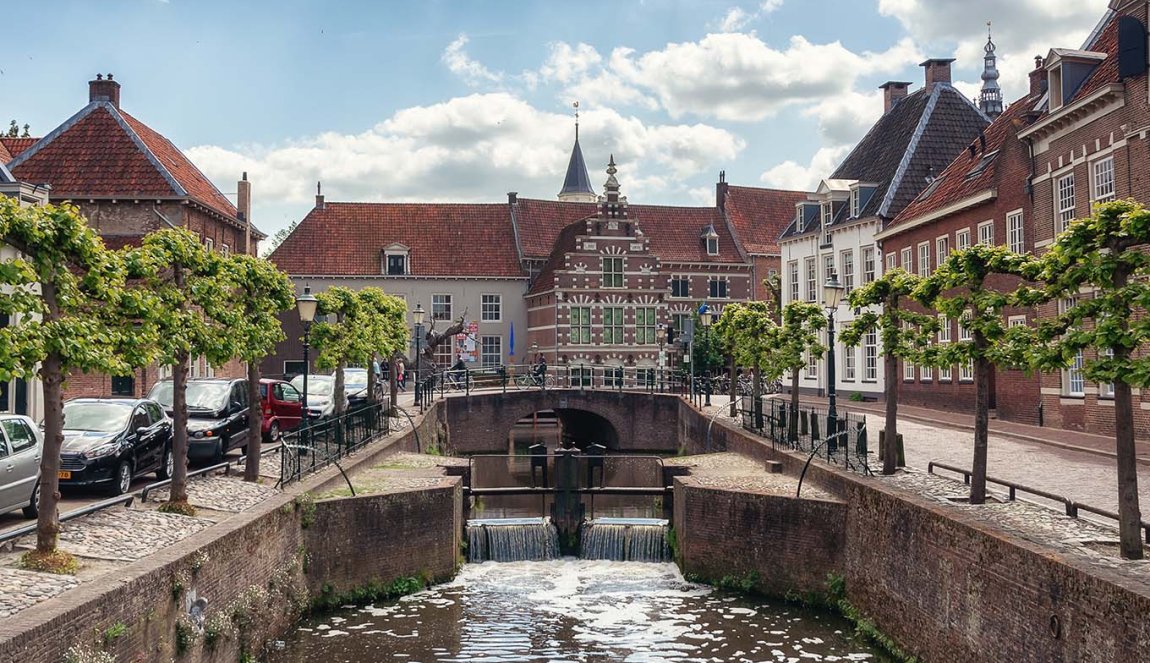 Amersfoort has a compact city centre that is just perfect for a day on the town.
Find out why Utrecht is regarded as a cozier alternative to Amsterdam.
All Dutch cities
In a small country like Holland, you'll find a very diverse range of cities. Whatever it is you like – historical buildings or modern architecture, a place by the beach or bon-vivant life – in Holland, you'll always find a city that is right for you.
Places by the beach
Along the entire coastline of Holland, you'll find beautiful places. Spend the day lying on the beach, or stroll along the boulevard and enjoy the restaurants and bars in the evening. Does this appeal to you? Then take a look at Cadzand, Bloemendaal or Bergen aan Zee, or view the entire overview of the best seaside resorts in Holland.
Dive into history
Holland has a rich past. Thanks to its lively trade in the Middle Ages, cities like Kampen, Zwolle and Hasselt were built. These cities were part of the Hanseatic League: a cooperative between various Dutch and other European cities.
Discover old crafts
When you think of Holland, you think of cheese and the cheese markets where this Dutch delicacy is traded in a traditional way. If you would like to visit a cheese market, go to such cities as Gouda, Edam or Alkmaar.
But Holland has more old crafts. Along IJsselmeer lake, formerly Zuiderzee sea, many people lived off fishing, and you can still visit the authentic fishing villages in this region. Volendam may well be the best known among them, but places like Monnickendam, Urk and Marken are also certainly worth a visit.
Taste the atmosphere in the student cities
In student cities, it's always lively. Bars are open every day of the week, and there's always a party going on somewhere. The Dutch students cities are characterized by a multitude of listed buildings, museums and a broad range of cafes and restaurants. Visit Leiden, Groningen, Delft or Maastricht where, even if you're not a student yourself, you can enjoy everything that these cities have to offer.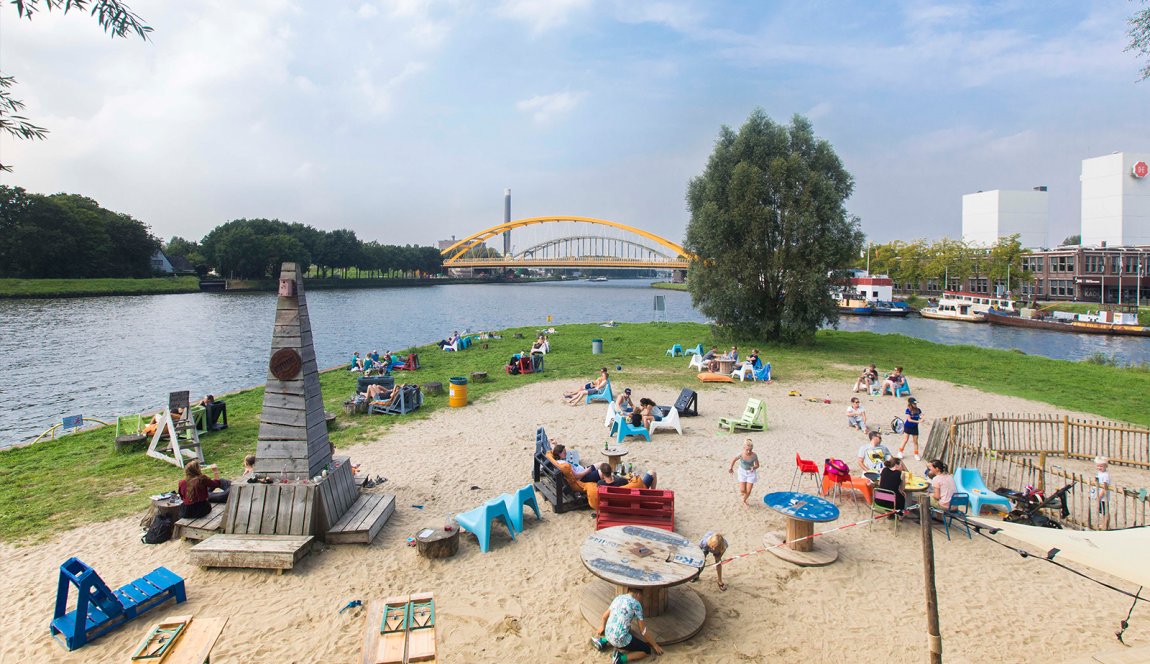 Not staying near the sea? Enjoy a summer beach in the center of the city, right there on the city beach.
Read more
Discover the most beautiful spots in the area
Frequently Asked Questions