Great seaside towns on the coast
The pleasant seaside towns in Holland are visited by many tourists as well as the Dutch every year. And not just in summer, you can enjoy the Dutch seaside towns throughout the year: getting some fresh air on the beach, having a drink in a beach club or café, or taking a stroll on the boulevard or through the dunes.
Seaside resorts in Zeeland
Paragliding Zoutelande, Zeeland © Patrick Riemens via Shutterstock

Zoutelande offers sea, beaches and comfort.

Read more

© Westkapelle bezoeker loopt over de dijk naar de vuurtoren foto Massimo Parisi via shutterstock

Sunbathing, strolling or surfing - what do you fancy?

Read more

Vlissingen haven © Elke Stürznickel via Pixabay

Lots of beaches, lots of history, lots of fun - that's Vlissingen!

Read more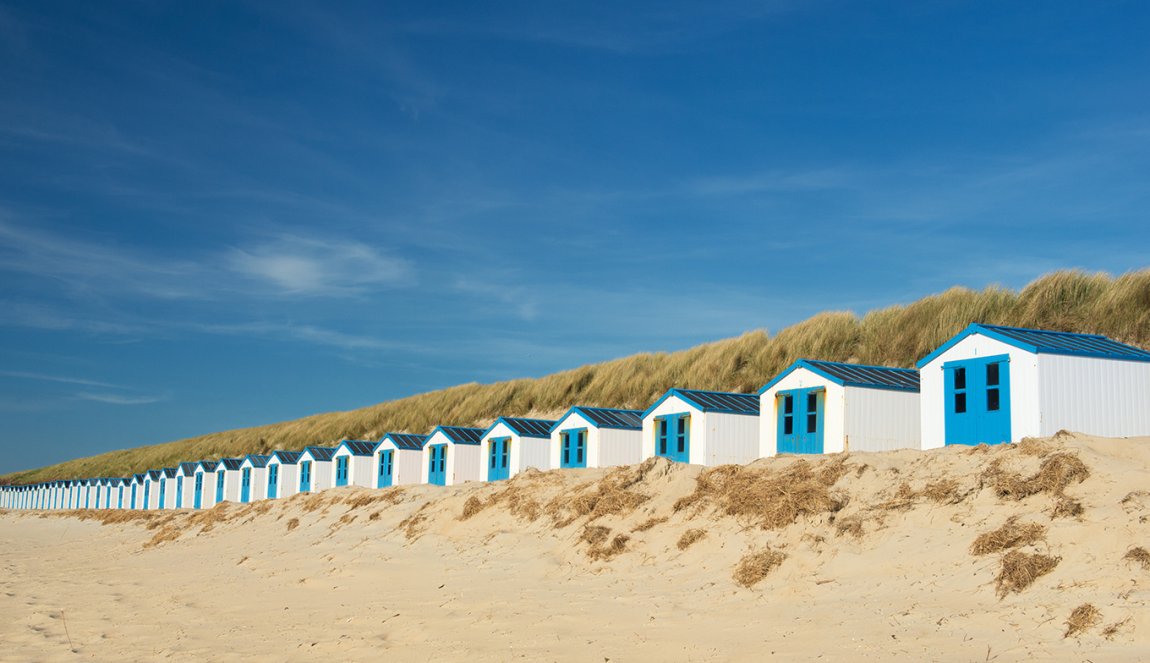 Spend a night by the beach in an industrial crane, safari tent or sea-view apartment.
Top 5 popular seaside resorts
Seaside resorts in North-Holland
© Henk Binnendijk via Flickr

Discover a seaside resort named after a queen!

Read more

© Cris Toala Olivares

Zandvoort is the pearl by the sea with white sandy beaches, beautiful dune regions, and a welcoming city center. It is easily accessible with a direct train connection from Amsterdam.

Read more

© Flickr

Hip beach cafes and an Ibiza-esque atmosphere in Bloemendaal aan Zee.

Read more

© Aerovista Luchtfotografie - Shutterstock

Attractive, picturesque seaside resort with lovely beaches, dunes and art markets!

Read more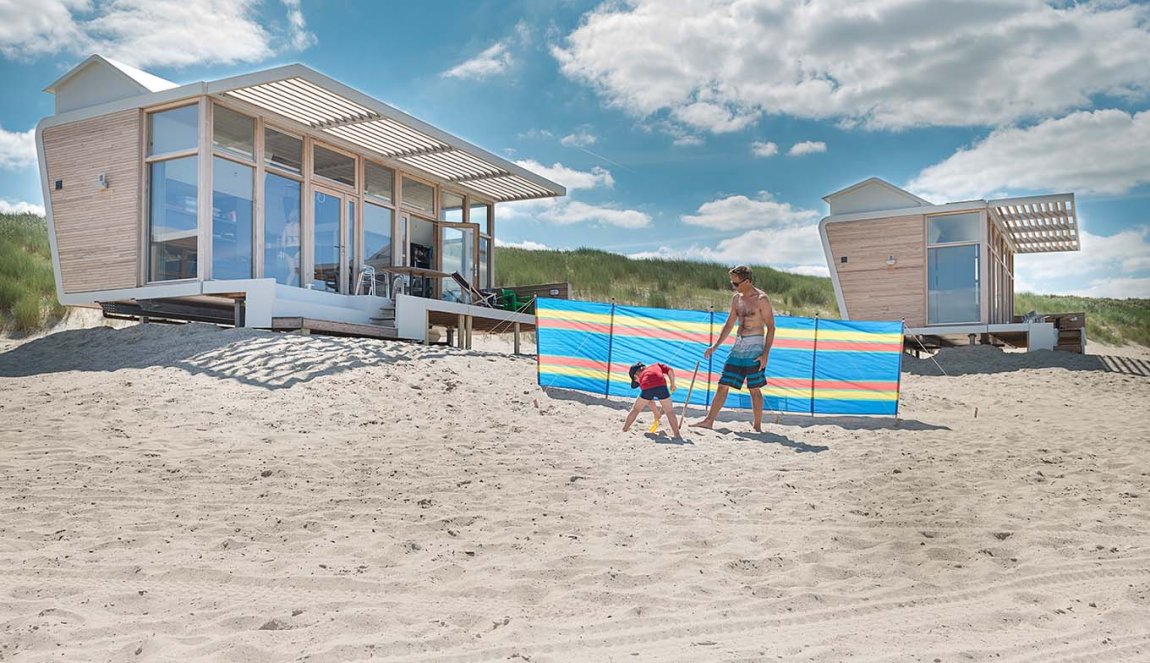 The Dutch seaside is wonderful in every season. Learn all about about the Dutch beaches, discover our popular beach resorts and find seafront accommodations
Seaside resorts in South-Holland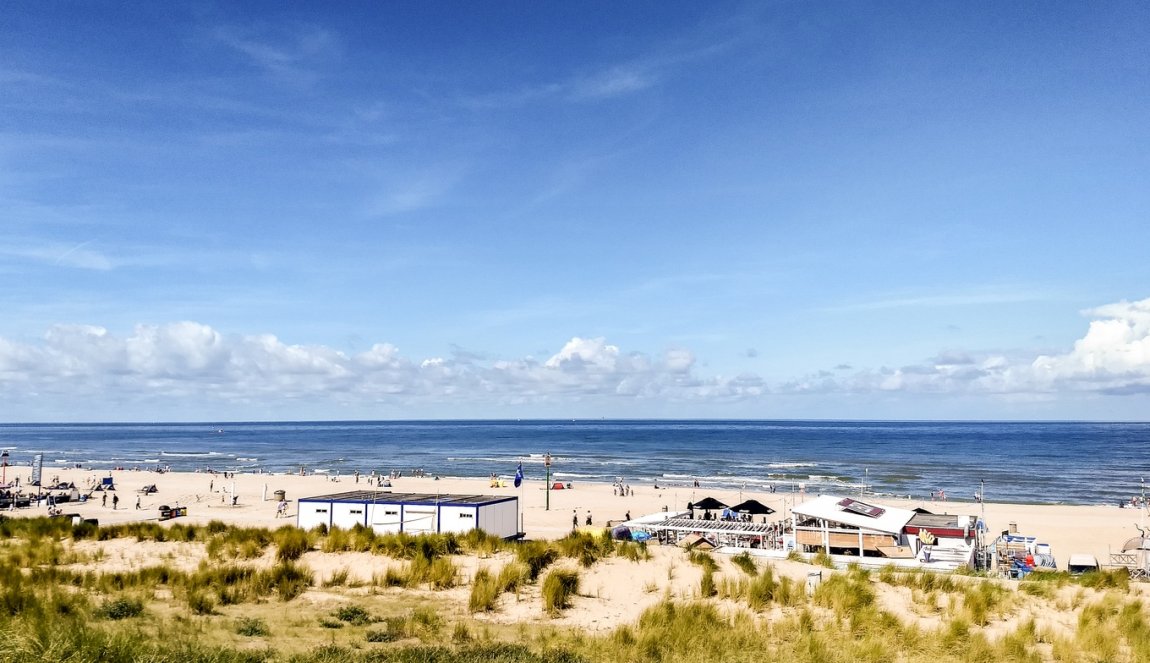 A hidden pearl near the Hague, for those who prefer a quiet day at the beach.
More seaside towns in Holland
Every seaside town on the Dutch coast is unique. Do you prefer hip beach clubs or would you rather visit picturesque villages? An old fishing port or chic hotels with every amenity?
Seaside towns in Zeeland
Zeeland has the longest coastline of all the Dutch provinces. It comes as no surprise that this province is very popular among beach lovers. Did you know that Domburg is even known as a place with healing waters? This is where you will find countless chic hotels that cater to a visitor's every need. Other places in Zeeland: Vlissingen, the city in which Michiel de Ruyter was born that boasts countless attractions, Renesse with its many cafés, and Oostkapelle or Breskens where you can enjoy several water sports.
Seaside towns near The Hague
Say The Hague and Scheveningen follows logically. You can visit the famous Kurhaus and the Pier, which offers an impressive view of the skyline. But there is more to discover along The Hague's coast. Noordwijk is known as a place where you can find flower bulb fields and visit the Space Expo. Katwijk has a big shopping district right off the coast. Would you prefer peace and quiet? Visit Kijkduin, where you can enjoy beautiful hikes and cycling tours.
Seaside towns near Amsterdam
Locals from Amsterdam love to visit the beautiful seaside towns to enjoy the sun, sea, beach and, of course, the countless beach clubs. Zandvoort may well be one of the most famous seaside towns. A direct train from Amsterdam Central Station will take you to the beach in just 30 minutes. Bloemendaal is another popular town with its trendy beach clubs. Take a seat on one of the sofas and order a cocktail. Are you holidaying with the entire family? Egmond aan Zee and Bergen aan Zee are choice destinations. Bergen aan Zee is also popular among artists and art lovers.
Seaside towns near the flower-bulb fields
Combine the most beautiful highlights of Holland with a stay of the coast where you can also see the lovely flower-bulb fields. Are you visiting Holland between March and May? This is the period in which the flower-bulb fields bloom, resulting in a beautiful landscape. Editor's tip: Rent a bicycle and take a cycling tour of the tulip fields and to the beach. The flower-bulb fields can be found in many places in South Holland. Enjoy a stay in Katwijk or Noordwijk. In North Holland, Zandvoort is a wonderful seaside town that is easily reached from Amsterdam. A lovely town in the Kop van Noord-Holland is the pleasant Petten.

Watch this video: Dutch dunes