© Trabantos via Shutterstock
Why go?
Delft enjoys a worldwide reputation due to its connection with Johannes Vermeer, Delft Blue earthenware and the Royal House. Relive its glorious past as you wander along canals, churches, mansions and courtyards. This university town also offers canal tours, museums, markets and many pubs.
Eating & drinking
Walking through the lovely streets and alleys of Delft, you will encounter many restaurants and cafés. Order a beer and some bitterballen at café De Wijnhaven or De Sjees. Delft is a student town, which means it boasts great affordable restaurants.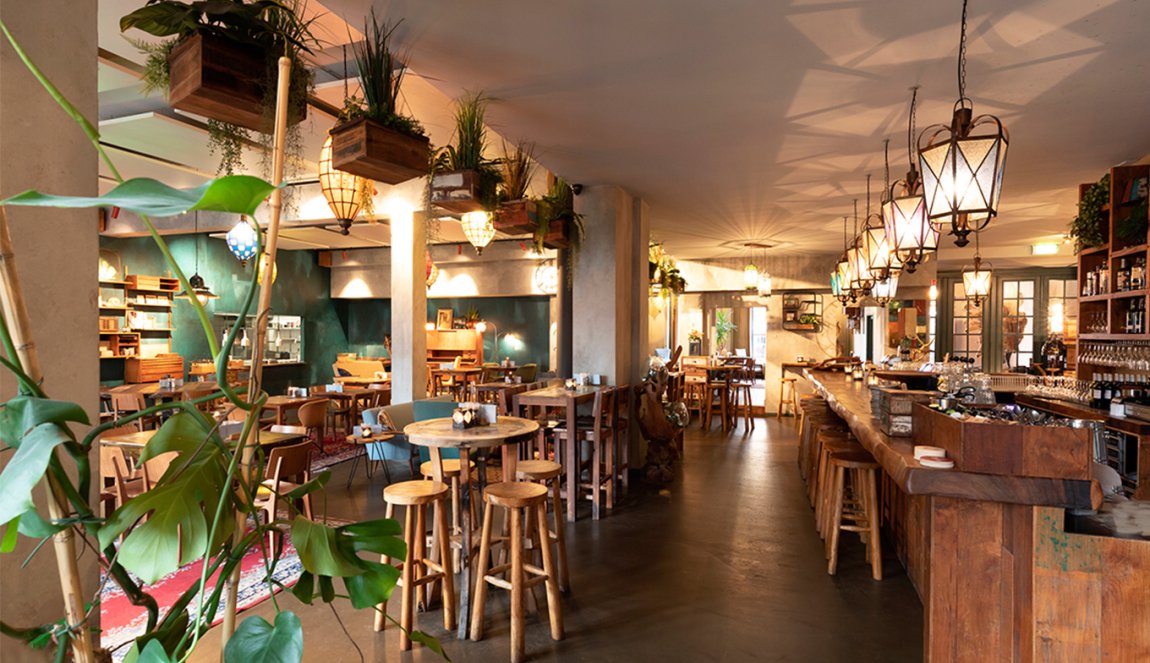 You can enjoy an excellent meal in Delft! Here is a taster with 10 culinary tips and places to be.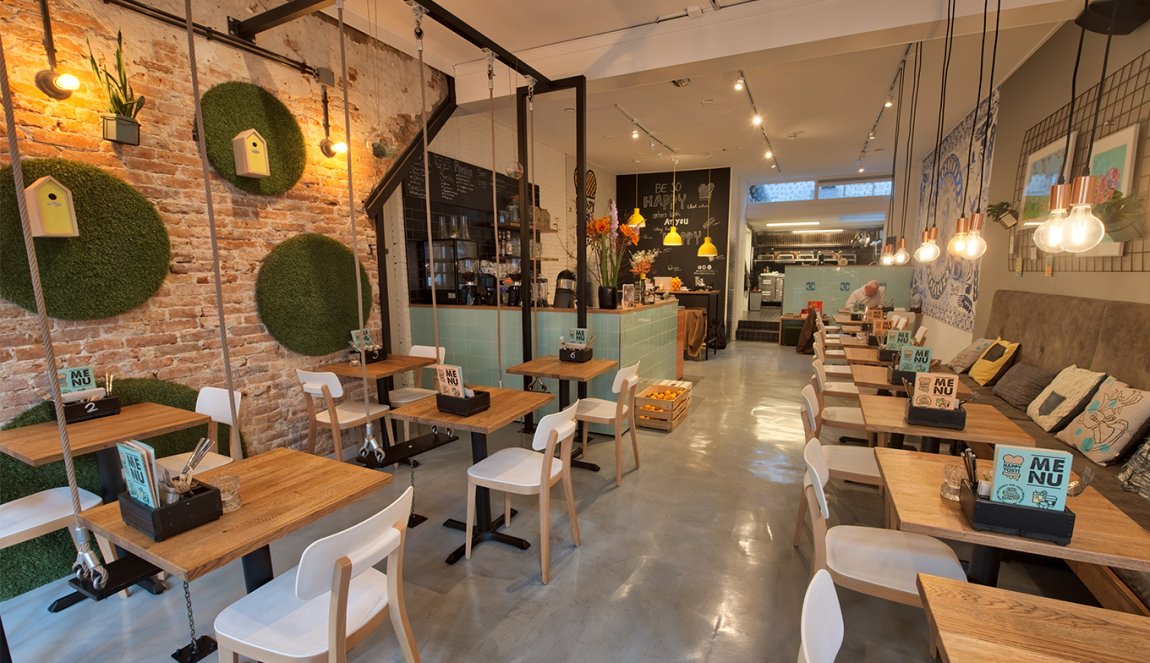 Check out these 5 hotspots for brunch, lunch and snacks in Delft.
Enjoy the view and a meal while cruising along the canals of Holland.
Where to stay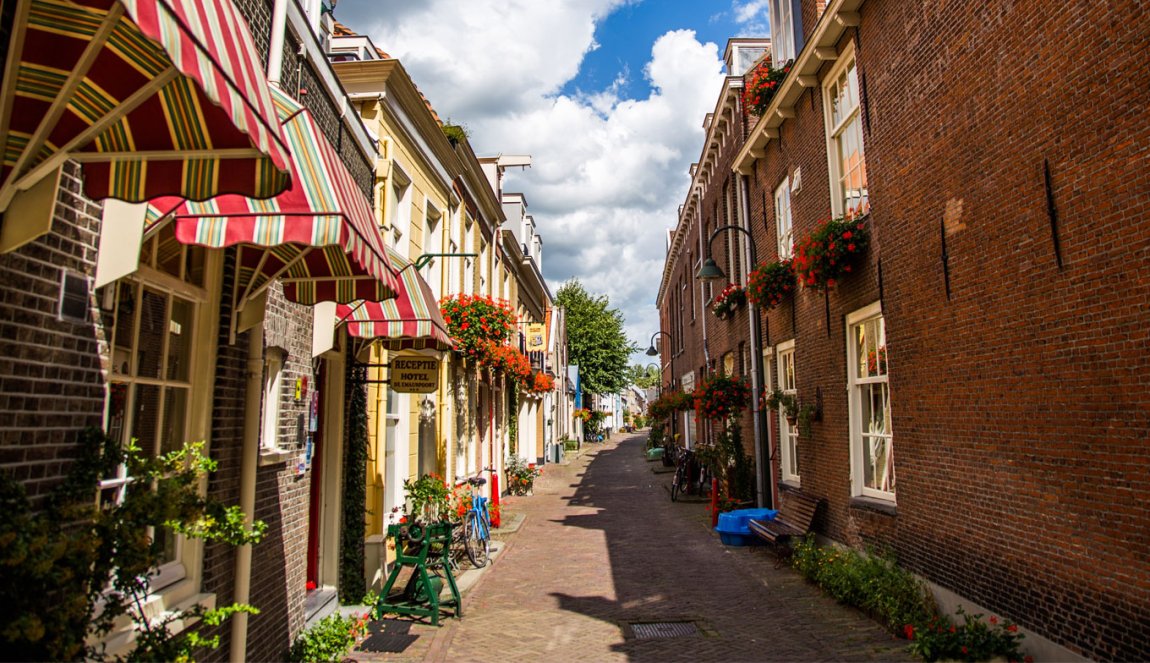 From the birthplace of Vermeer to rustic cabins, find an unforgettable stay in and around Delft.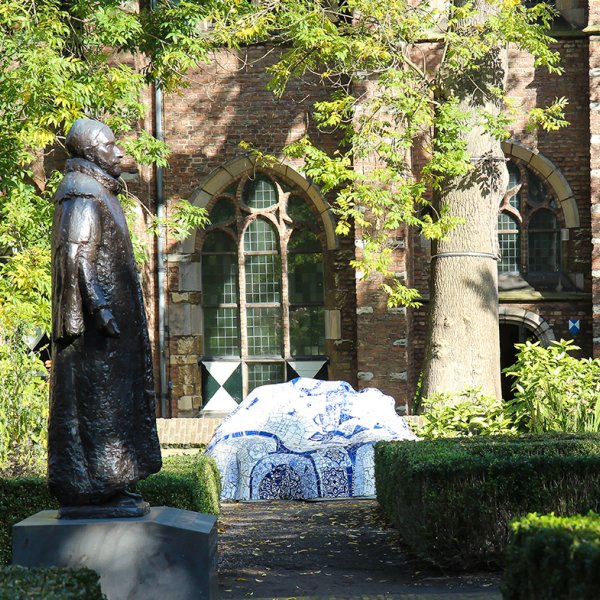 Highlights in Delft
Find out how the world famous Delft Blue earthenware is produced at Royal Delft, the factory that has been producing the hand-painted, blue motives since the sixteenth century, and at Delft Pottery De Delftse Pauw, this family owned factory exclusively produces entirely hand-painted Delftware.
The Vermeer Center presents the life and works of painter Johannes Vermeer, master of light and creator of 'The Girl with the Pearl Earring'. While the Old and New Church and 'Prinsenhof' explain the strong connection between Delft and the Dutch Royal House.
Did you know
The world-famous earthenware has been produced in the city of Delft since 1602.
Read more
Check out the map and plan your visit
Transport in Delft
By public transport
Delft is easily accessible by train. In the city, you can travel by tram or bus.
By car
Parking is not allowed in the center of Delft. Follow the P-route to one of the underground car parks. From here, it is just a 5 minute walk to the city center.
Transport in Holland
Distances within Holland are easily bridged. Any location you might want to visit can be reached within three hours. The train, bus and tram will taken you pretty much anywhere you want to go. You can also explore Holland by bicycle. With over 32,000 kilometers worth of bicycle paths, Holland is a real cycling country with many fantastic cycling routes.
Frequently Asked Questions
Other places that might interest you