Eindhoven
Welcome to the design capital of Holland! Eindhoven bustles with creativity, unique hot spots and innovation. It is the city of unequaled events that merge design and technology, but also a city that offers great shopping and food. That combination of modern metropolis and typically Brabantse ambiance means that Eindhoven is one of the most exciting cities in Holland. We have lined up the best that Eindhoven has to offer for you. Dive into the city and discover it yourself!
What to see in Eindhoven
The Stratumseind or 'Stratum' for short, is not just the longest 'nightlife street' in Holland but also of the Benelux. This 225 meter street harbours 54 restaurants and cafes that draw some 25,000 visitors every week. The traditional 'brown pubs' at Wilhelminaplein are perfect for an afternoon on a terrace or dancing to live music at night.
Eindhoven has more to offer than its nightlife, however. You can enjoy culture and design at the Van Abbemuseum and Designhuis. The Van Abbemuseum is one of the most important European museums of modern and contemporary art. The collection includes works by Picasso, Chagall, Kandinsky, El Lissitzky, Theo van Doesburg, Mondriaan, and Appel. The Designhuis is a stage and meeting spot for design and innovation.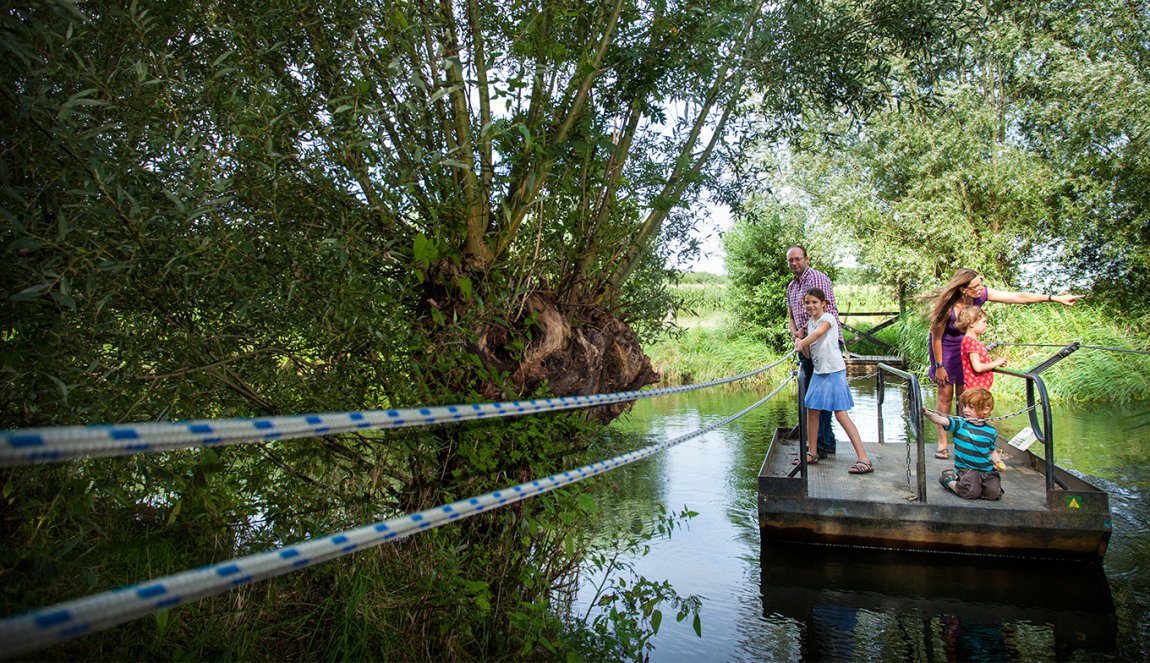 Nature, attraction parks, culture and regional dishes guarantee that you will never forget Het Groene Woud.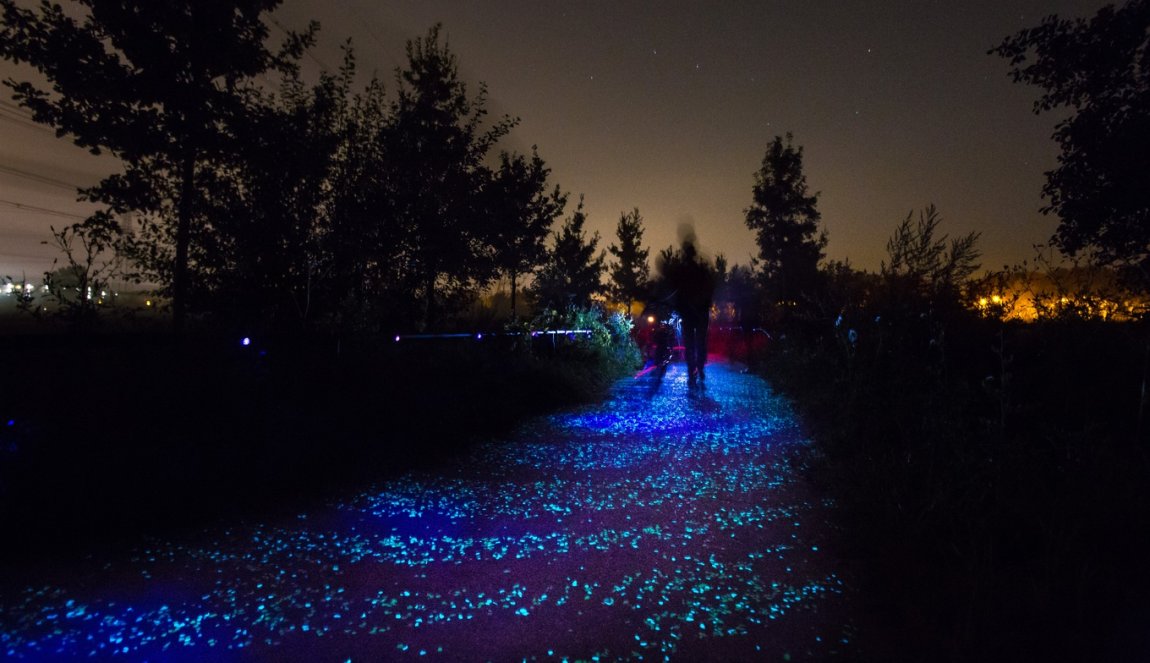 Discover the twinkling cycle path inspired by Van Gogh's Starry Night.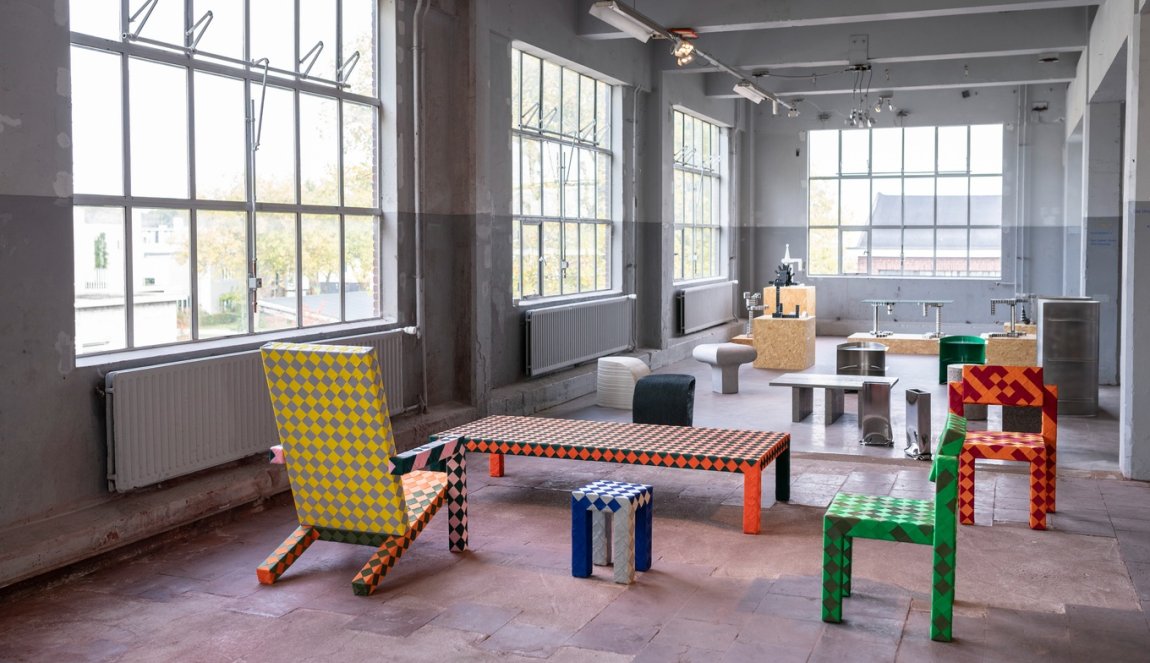 Dutch Design is a household name in the world of design. But what makes Dutch design Dutch?
Visit Eindhoven
Eindhoven is sometimes called the 'city of light'. It owes this honorific to Philips, the lightbulb and electronics giant that was founded here in 1891. A special project in this respect is the annual event Glow Eindhoven, a festival during which dozens of international light artists show off their most beautiful light installations throughout the city. This year can also be considered the year in which Eindhoven takes its special place in the design world. You are always welcome to learn more about design in Eindhoven, during Dutch Design Week but also throughout the rest of the year.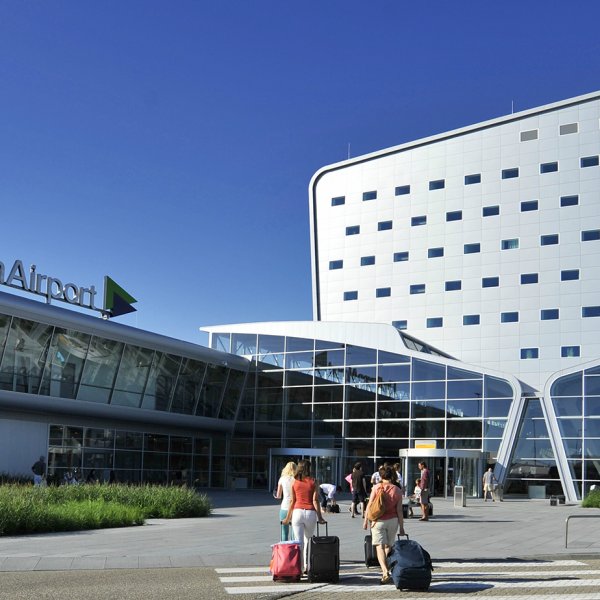 Public transport in Eindhoven
By public transport
Eindhoven has an international airport. The city is easily accessible by train and bus. An innovative infrastructure has been created for cyclists.
By car
There are several parking lots and underground car parks, all of them paid. You can park your car for free at P+R Eindhoven Zuid and continue into the city by bus.
Transport in Holland
Distances within Holland are easily bridged. Any location you might want to visit can be reached within three hours. The train, bus and tram will taken you pretty much anywhere you want to go. You can also explore Holland by bicycle. With over 32,000 kilometers worth of bicycle paths, Holland is a real cycling country with many fantastic cycling routes.
Frequently Asked Questions