Measuring nearly eight kilometres in length, the Oosterscheldekering barrier is a special dam that connects the Zeeland islands of Schouwen-Duiveland and Noord-Beveland. This part of the Delta Works was built to protect the Zeeland region from the sea after the North Sea Flood in 1953.
Protecting the environment
The Oosterscheldekering storm surge barrier is a unique and internationally acclaimed flood protection project. The original plans called for a closed dam. This led to a lot of objections because the water behind the dam would have lost its salinity and salt water fish and plants would have disappeared.
A look behind the scenes
An imposing view of the flood barrier can be seen from the former Neeltje Jans work-island, which was constructed especially for the Oosterschelde storm surge barrier project. Want to take a closer look at the floodgates? Then be sure to pay a visit to Deltapark Neeltje Jans. Next to learning all about the Delta Works project, it is also a water park with fun attractions for the whole family.
Moveable barrier
That is why a barrier was designed that could be closed in emergencies. The moveable part is nearly nine kilometres long divided over three sluice gate-type openings. Colossal piles support doors that move up and down to open and close the barrier. All in all it is a beautiful example of Dutch hydraulic engineering that is definitely worth a visit.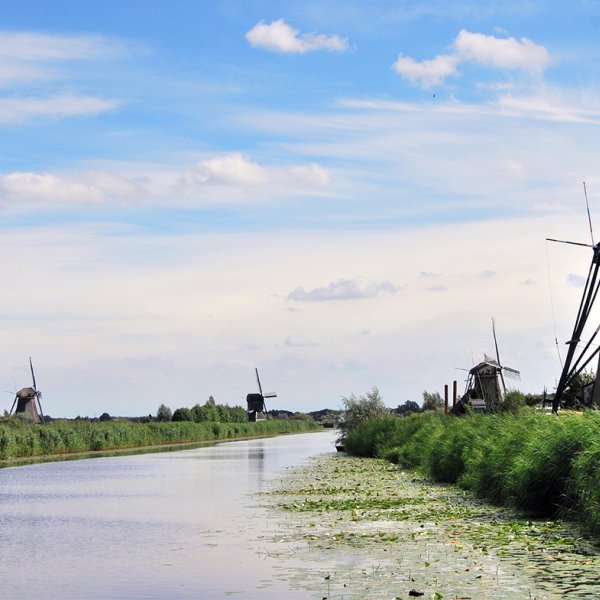 Living on and with the water
Dutch culture is closely interwoven with the water. Discover the rich history, meet local and international water heroes, and travel along to the most iconic places. Immerse yourself in the story of the Netherlands, Land of Water.
Read more