The Dutch Headwind Cycling Championships are as Dutch as it gets and a super fun event. As a pro athlete I always want to challenge myself and see how far I can get. So when the weather was just right and they announced the event – and it fit my training schedule – I went for it.
Bring yourself, Lisa will do the same
Lisa Scheenaard is 33. She is an Olympic rower for TeamNL and three-time winner of the Dutch Headwind Cycling Championships.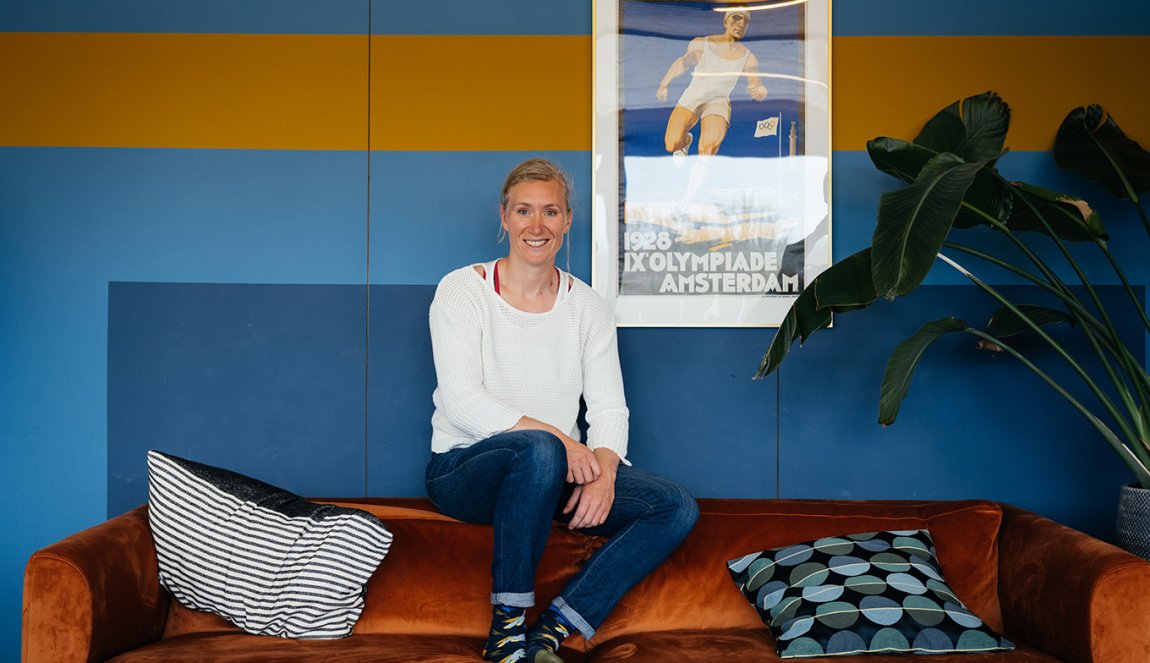 Lisa Scheenaard
The
Dutch Headwind Cycling Championship
takes place annually on the 9-kilometer long
Oosterscheldekering
in
Zeeland
if the wind-force is at least 7. If a storm is approaching, the championship will be announced three days in advance and people can register. It is open to everyone. I had seen the Dutch Headwind Cycling Championships before, but it was only in 2018 that it also fit in with my rowing competitions and training sessions. It seemed like a lot of fun and I grabbed the opportunity. It's all very exciting, you can already feel the car shaking from the wind on the way there.
On an old-fashioned men's bike
The event is a really fun way to celebrate the Netherlands. You can imagine what it's like to cycle against the wind at full throttle, which is what makes it so attractive. Also, the Championships are held on old-fashioned men's bicycles, with back-pedal brakes and no gears. All participants get the same equipment, so no one has an unfair advantage in that respect. Although being quite fit is a plus.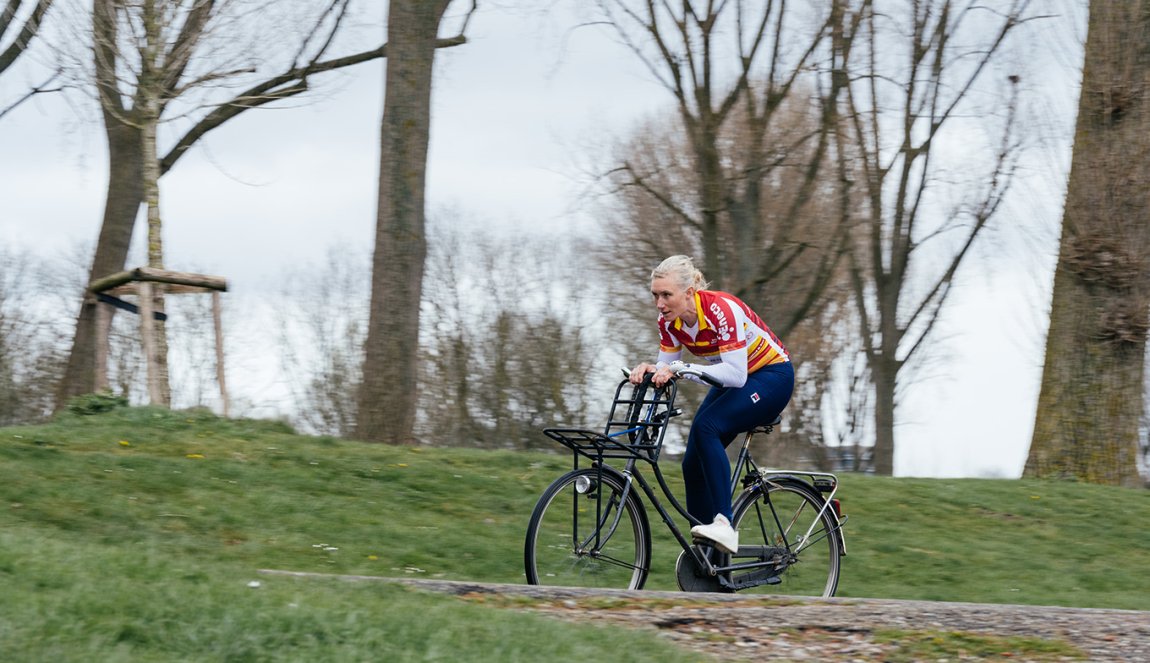 I quickly enter "rowing mode" during the race. Everything is more intuitive and you focus purely on your task such as the distance or dividing the time in parts or checking whether you're on the right side of the road, that sort of thing. I always think about the smartest thing to do at that moment and how it makes me feel. Go faster or slower, can I maintain this speed or can I go even faster? It's something I'm very well programmed for of course and it prevents me from being completely drained halfway through.
Cycling is the healthiest, most efficient way to get around.
Defending champion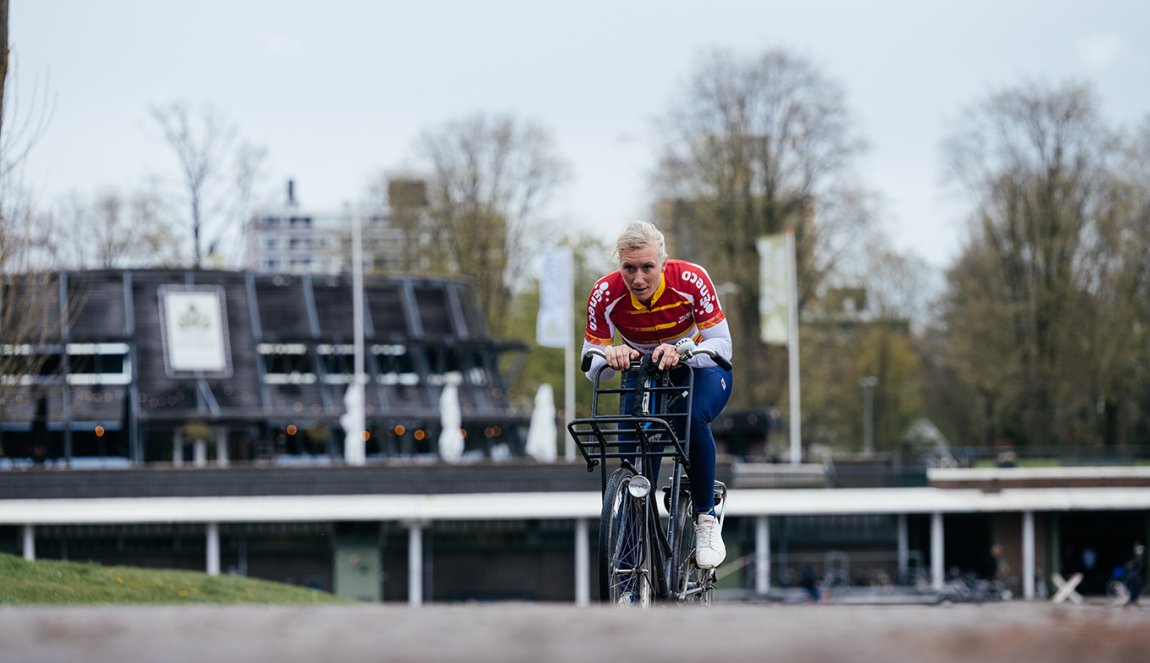 I have now won the Dutch Headwind Cycling Championships three times in a row. Last time, I really enjoyed defending the title again. I also like this event because it's such a unique competition. But rowing is of course my number one priority. If my schedule doesn't allow it next time, rowing will come first and some other top cyclist can snatch the title.
Cycle training and lifestyle
For many rowers, cycling is a nice addition to the rowing program, as evidenced by the many kilometers they cycle. I normally cycle about 6,000 km per year. It's also my standard mode of transport; I ride my city bike to training every day. Cycling is the healthiest, most efficient way to get around. If we all did that more often, people would be healthier and the cities cleaner!