© Jos Pannekoek via iStock
History of Kinderdijk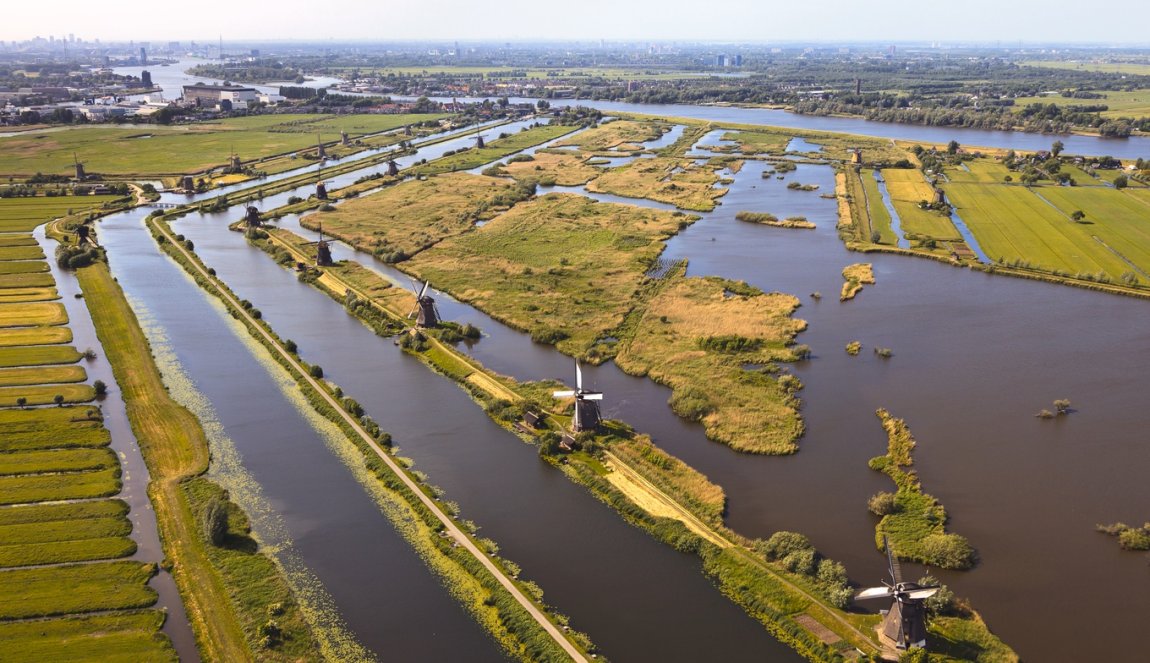 In the beautiful, water-rich area near Dordrecht you will find the windmills of Kinderdijk. Built around 1740, these 19 magnificent windmills stand here as part of a larger water management system to prevent flooding.
Today they symbolize Dutch water management and in 1997 they were declared a UNESCO World Heritage Site. Why? The Kinderdijk windmills were built to keep the low-lying land of the Alblasserwaard dry. Arranged opposite each other, they form an iconic Dutch image that is popular with many photographers. If you plan to send a typical postcard with a windmill to friends or family back home, chances are the image is of Kinderdijk.
Once there, you can admire the many waterways, dikes, mills, and locks and discover how the Dutch have been using the water to their advantage for over 1000 years. Without exaggeration, Kinderdijk is an absolute must if you would like to know the history of Dutch windmills and waterways.
Watch this video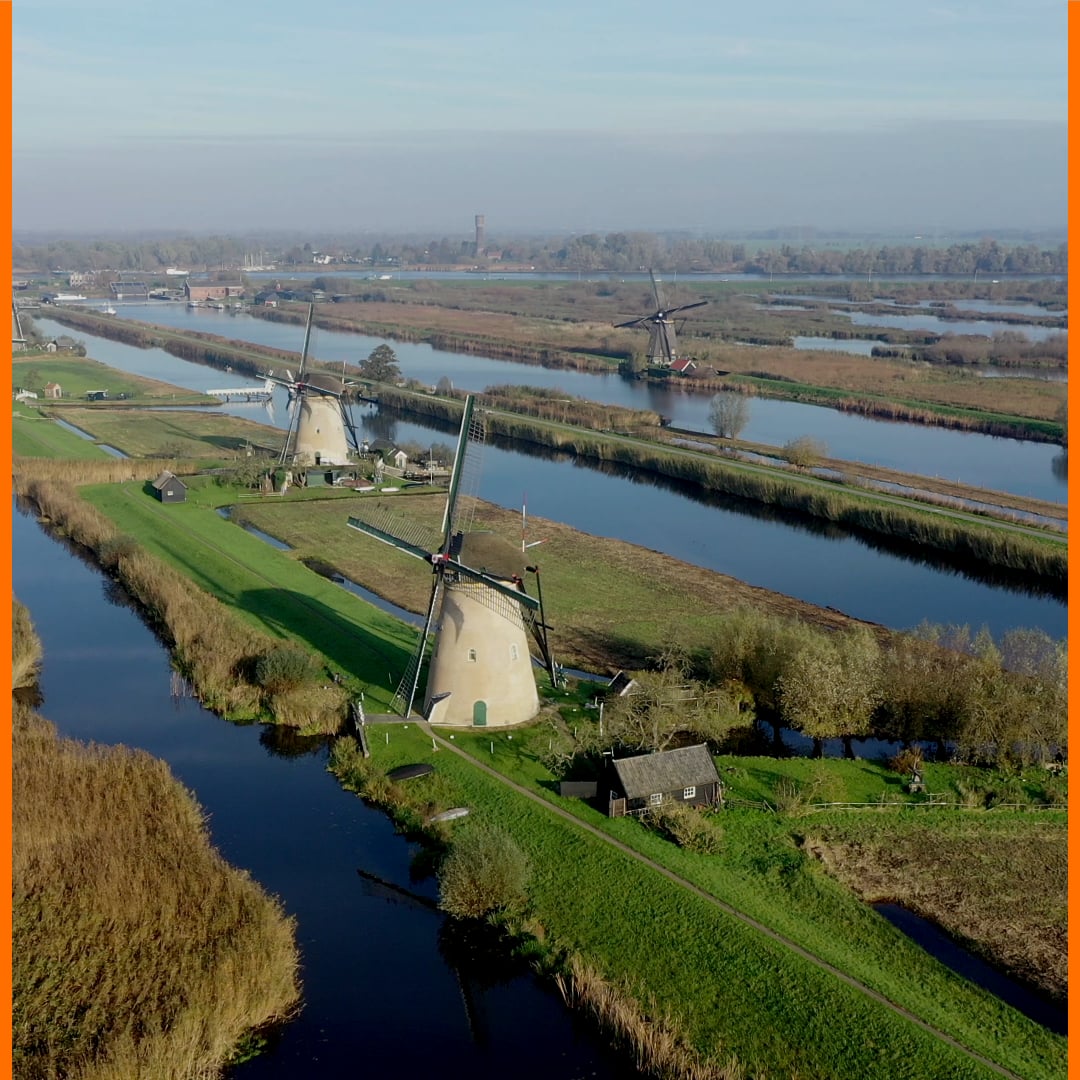 The story of Kinderdijk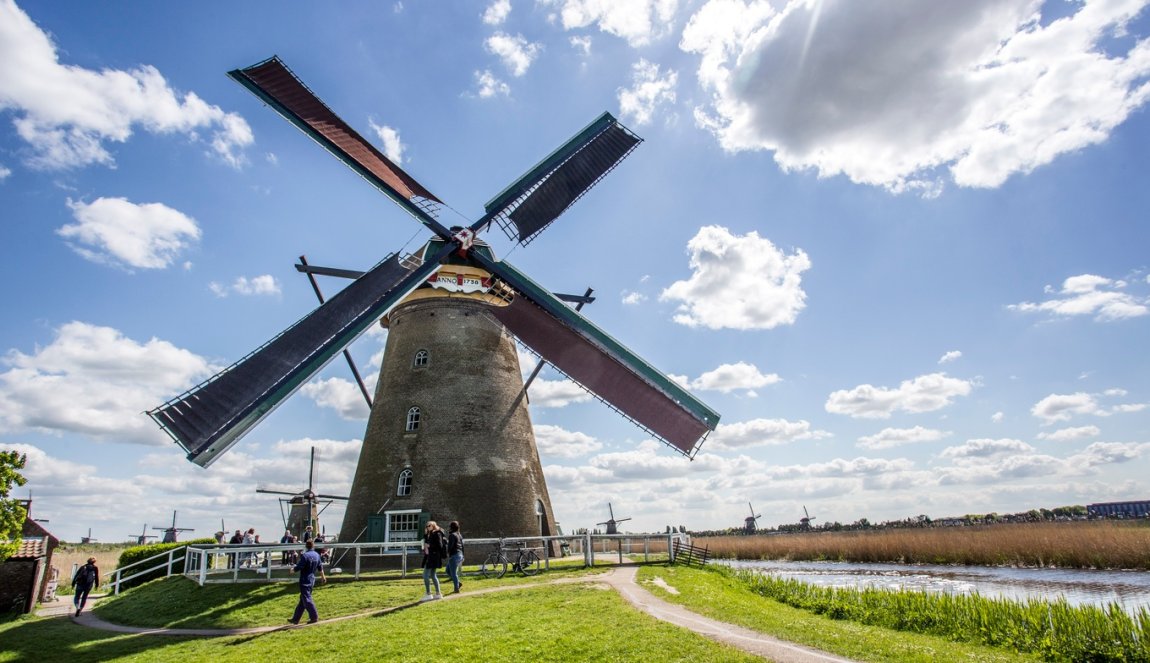 Anyone visiting Kinderdijk should definitely take a look inside the three Museum Mills and watch the multiscreen film in De Fabriek Auxiliary Pumping Station. It tells the story of the mill complex on various screens and you'll find out how Kinderdijk got its name…
Explore the area from the water by sailing along the mills in one of the boats. Stop by the mill workshop to learn more about the operation and maintenance of the mills.
The Kinderdijk windmills are located not far from the port city of Rotterdam and the Netherlands' oldest city, Dordrecht. Also recommended in the area is National Park De Biesbosch; a unique freshwater tidal area with remarkable flora and fauna.
Location Kinderdijk
The Kinderdijk windmills are not far from Rotterdam and about an hour and a half drive from the capital Amsterdam and Amsterdam Schiphol Airport. Kinderdijk is also easily accessible by public transport. If you are traveling by car, pay close attention to where you can and cannot park. It is also possible to cycle from Rotterdam to Kinderdijk. A beautiful route of just over 15 kilometers, depending on where you start in Rotterdam.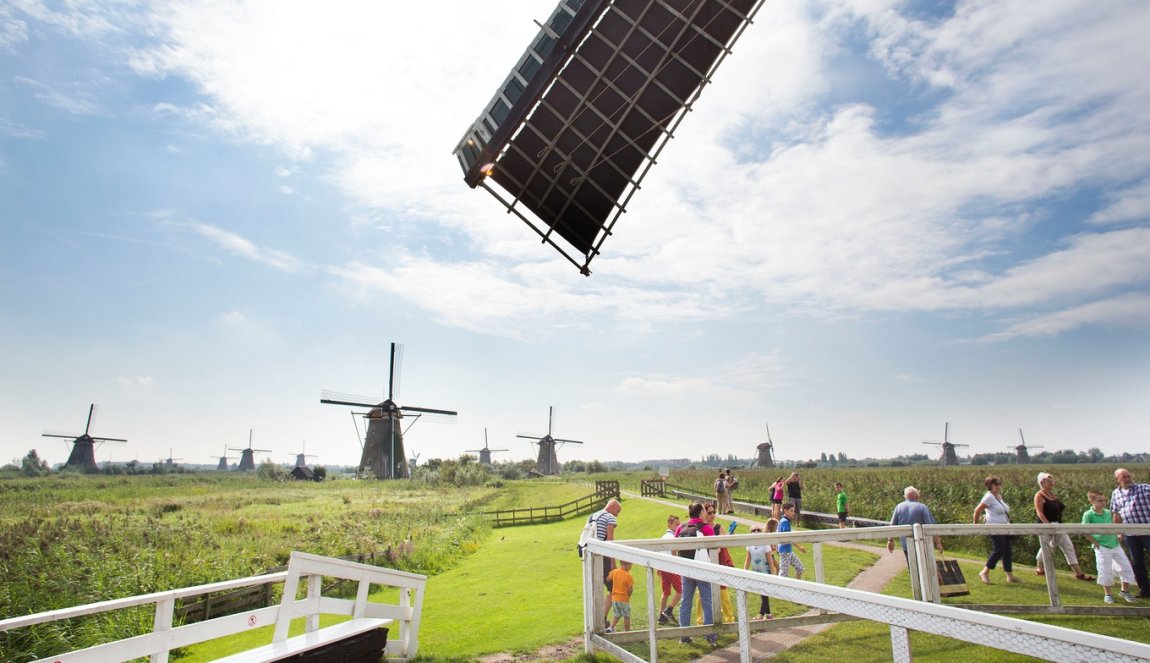 Finally, Kinderdijk is also easily accessible by Waterbus. The boat trip gives you a nice impression of the area and you can take your bike on board for free. The Waterbus to Kinderdijk departs from both the historic city center of Dordrecht and the center of Rotterdam.
Take a digital journey through the Netherlands Land of Water
Discover the Netherlands' water-rich cities, the most beautiful natural areas and the water icons that have made history in 360 degrees. Get ready for an unforgettable experience and get to know everything this beautiful land of water has to offer you.
Start the unique 'water experience'