Looking for the perfect family holiday? The Netherlands is the ideal place to get away with the entire family. With our super sandy beaches and beautiful national parks, there's something for everyone. Our fantastic infrastructure makes getting around a snap, and younger children often travel for free or at a discount! The Netherlands might be small, but it definitely punches above its weight as an unforgettable holiday destination.
Soak up the sun on beautiful beaches.
Relax and recharge in the forest or on the heath.
Go mudflat hiking at a UNESCO World Heritage Site.
A perfect holiday destination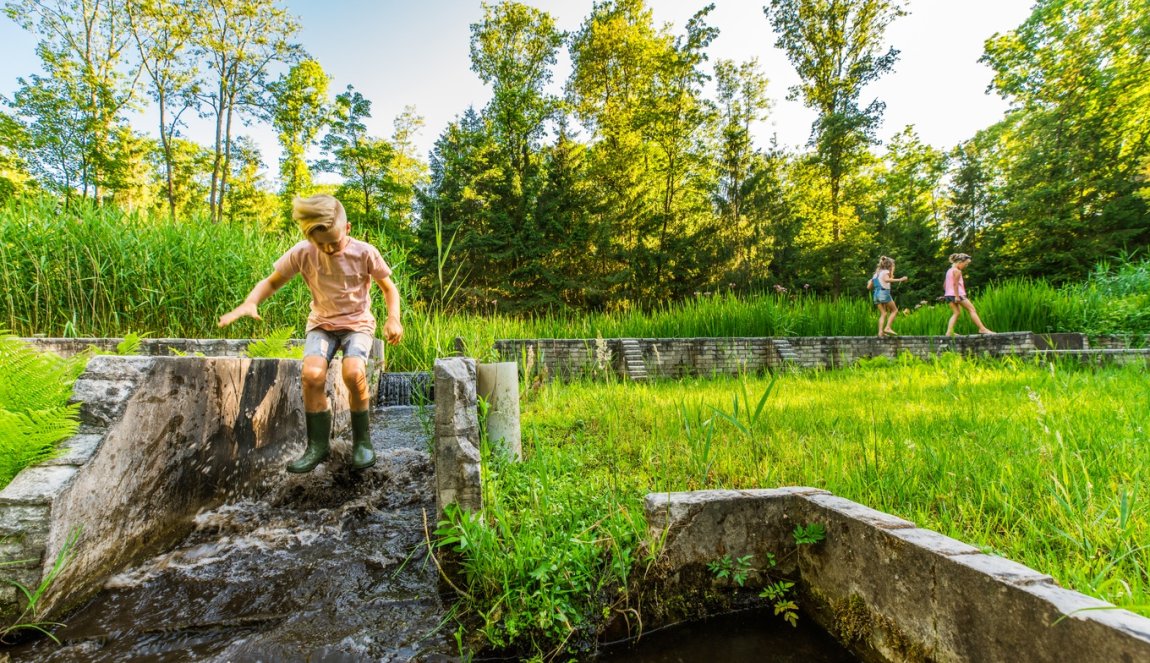 The Netherlands is not a very big country, which means that you never have to travel very far. The furthest destinations are no more than three hours apart, but you can usually reach all the best destinations in less than an hour. The Netherlands has a fantastic infrastructure, meaning public transport can take you just about everywhere you need to go and children often travel for free or at a reduced price! And it's not just the infrastructure that is of such a high standard. In the Netherlands, you will find all the modern conveniences at your fingertips. A supermarket is never far away and they stock products that cater to every lifestyle.
Another plus is that your children will never be bored! There are playgrounds and other child-oriented facilities everywhere: this country is built for families. Also, be sure to bring your bicycle or rent one once you're here. We have loads of lovely, safe cycle paths just begging to be explored. Relax and unwind amongst the fresh air and unspoiled nature of our various national parks or along the beautiful and welcoming beaches. We recommend leaving your car at home because cycling is safe and fun here and it helps prevent traffic congestion. Not to mention you avoid the often expensive parking fees.
Nature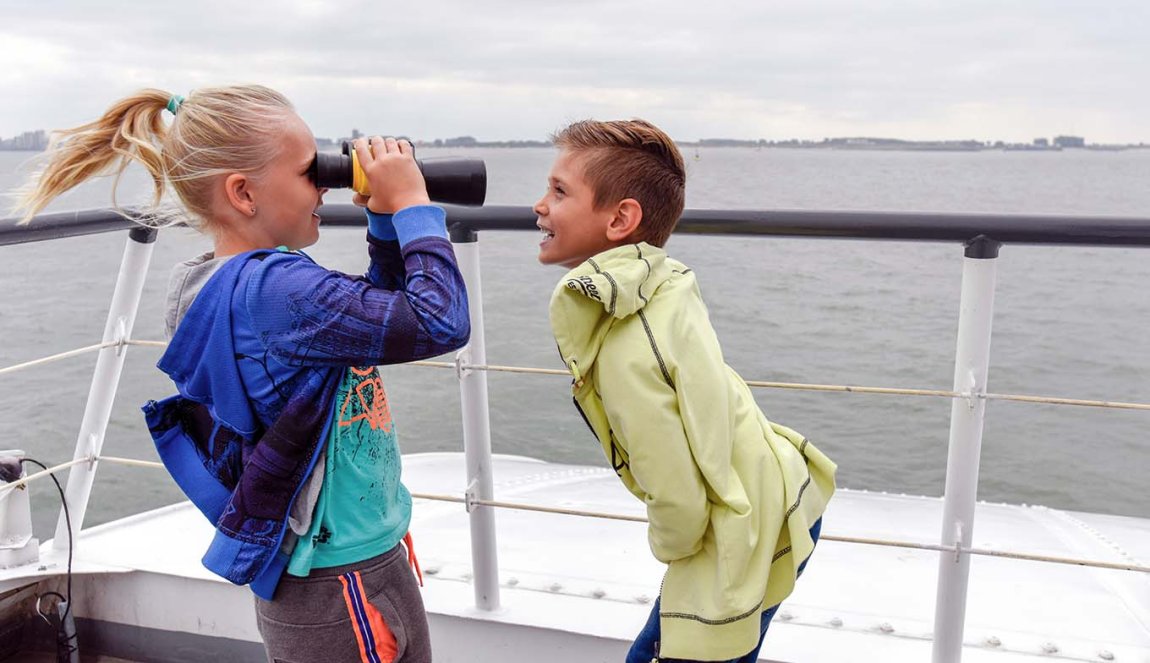 The Netherlands has a great range of special and varied nature reserves. Visit our national parks where you can really enjoy the landscape and the animals – they're a nature lover's paradise. You can explore the national parks in various ways, such as by bicycle, on foot or horseback.
Are you more into beach holidays? It might come as a surprise, but Dutch beaches are among the most beautiful in Europe. With 61 Blue Flag beaches and plenty of soft sand perfect for building sandcastles or sunbathing, everyone will be happy. The Netherlands has no less than 450 kilometres of coastline, from Zeeland to the Wadden Islands, so there is plenty of space to enjoy some peace and quiet or buzzing seaside vibes. You'll be spoilt for choice.
Do you like exploring nature without sacrificing your creature comforts? Several holiday parks offer plenty of options to have fun in the great outdoors while having access to all the modern conveniences. The parks have a great selection of indoor and outdoor activities for young and old, so the entire family will be entertained.
Travel with your pet
The Netherlands is the ideal destination for a fun holiday with your faithful, four-legged friend.
Dutch holiday with a pet
How to best enjoy your holiday in the Netherlands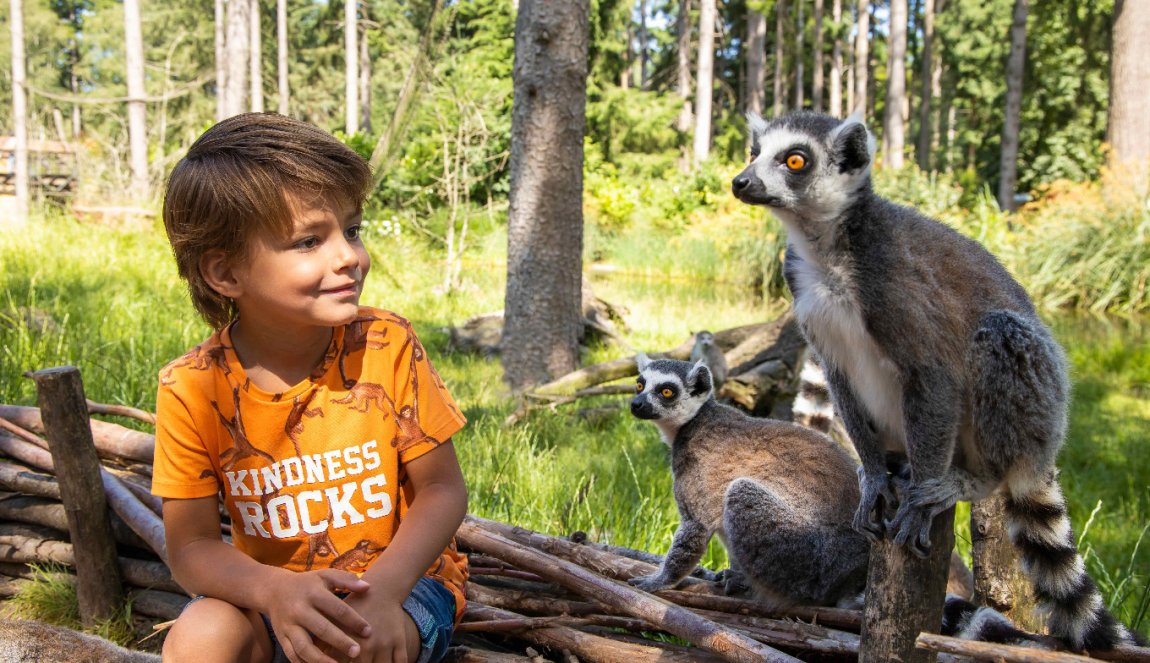 Already looking forward to your family holiday? Great! Here are a few tips to make it an unforgettable experience for everyone.
As you have read, there is a lot to do in the Netherlands. Of course, children and grown-ups alike can get a little overstimulated by all the sights and large crowds, so plan some rest days during your holiday to relax at your cottage or campsite or just lounge around the swimming pool.
If you are travelling with children, don't visit museums or galleries every day. Children don't always have the patience for this, so also plan outings that are especially fun for them. How about a day at an amusement park or the beach? Plenty of choice!
The Netherlands has excellent Wi-Fi. While this is always handy for looking up information, it may also mean teenagers spend more time looking at a screen than being present in the moment. Our tip: limit their screen time a bit so that they also enjoy the world around them. Teenagers like to socialize with peers, so choose a location where they can make friends.
© Diana Rooken via Het Groene Hart

© Babet Hogervorst

© MarketingOost

© Spoorwegmuseum Utrecht

© Jasper Pluim via City Marketing Lelystad

© Corpus

© Het Nationale Park De Hoge Veluwe

© Nijntje museum

© Watermuseum

© Mike Bink
Activities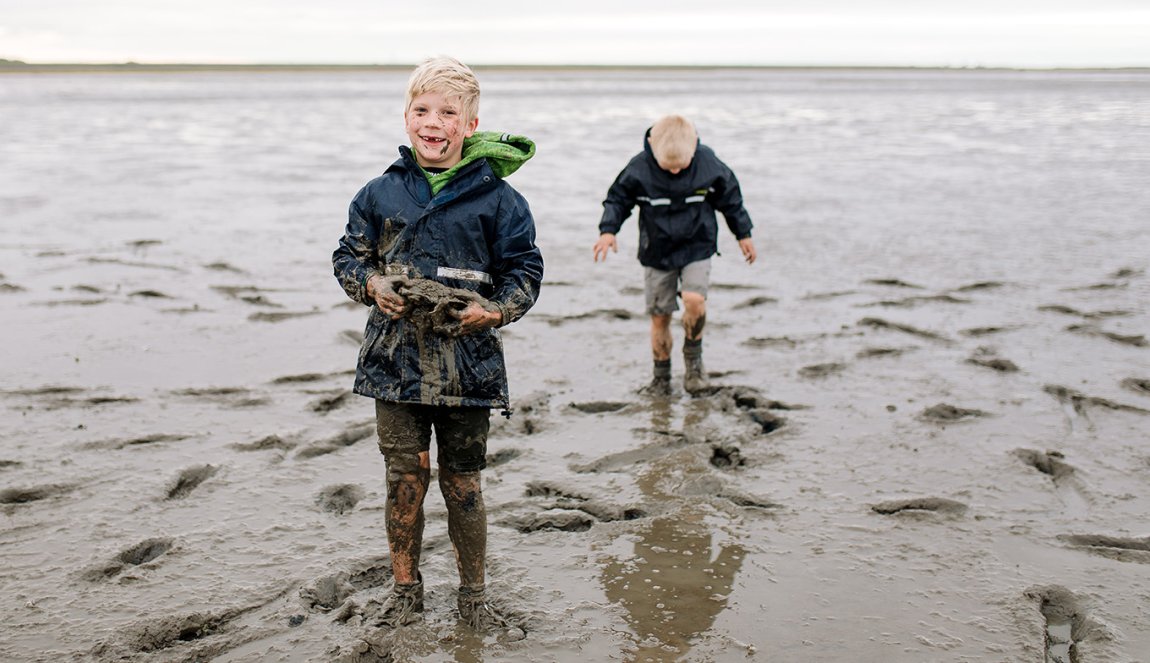 Mudflat hiking is a wonderful idea if you are looking for a fun activity for the whole family. The Dutch Wadden Sea is a UNESCO World Heritage Site and a unique nature reserve. It's a magical landscape that is sometimes sea, sometimes land. Accompanied by an experienced guide, you'll walk through tranquil nature under ever-changing skies. Or you could visit an amusement park. Did you know that the Netherlands has the highest density of amusement parks in the world? They're chock full of attractions for young and old and definitely worth a day or two.
Does your family enjoy being active outdoors? The Netherlands is a fantastic destination for water sports lovers. You can go sailing and standup paddleboarding in Friesland or surfing along the coast. Would you rather row? The Dutch lakes are another top location. Rent a rowing boat and explore the Netherlands from the water. If you're keener on cultural activities, a visit to one of our world-class museums is definitely in order. The Netherlands is a global leader in art and culture and you can enjoy an impressive variety of classical and contemporary art.
There's no doubt about it. For the ultimate family holiday, the Netherlands is the place to be. If you need even more inspiration for your stay, check out our beautiful green cities, learn all about the cycling culture of the Netherlands and let us help you make your stay as sustainable as possible.