© Arjan de Jager via The Hague & Partners
Centuries-old dunes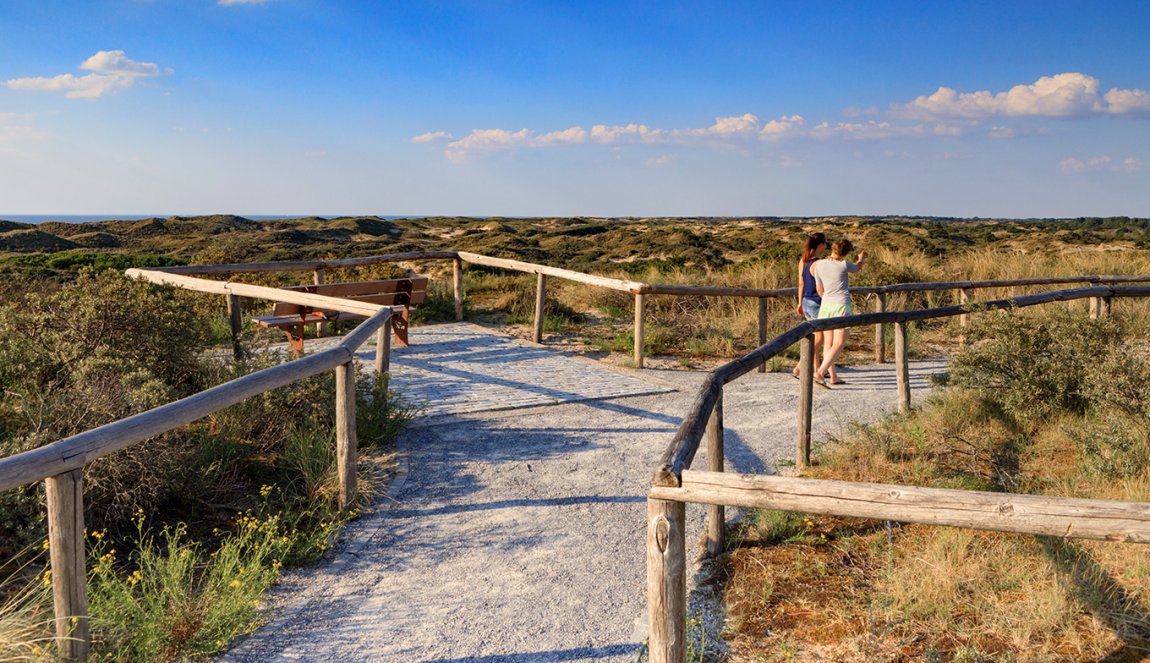 The dunes and other natural areas form the heart of Hollandse Duinen National Park. It is a unique landscape created by rising sea levels. The park's impressive dunes are formed by wind and sea, and the embankments and beach plains of the old dunes have been protecting us from the encroaching water for centuries. The park is home to around 7,000 different species of plants and animals, at least 14 of which had never been seen in the Netherlands before. The rich biodiversity is due to the variety of healthy natural habitats. From the sea and freshwater lakes to forests and vast, rolling dunes, you'll find it all in the largest nature reserve in South Holland. Take in the stunning scenery and unwind amongst these historic dunes.
Culture and history surrounded by nature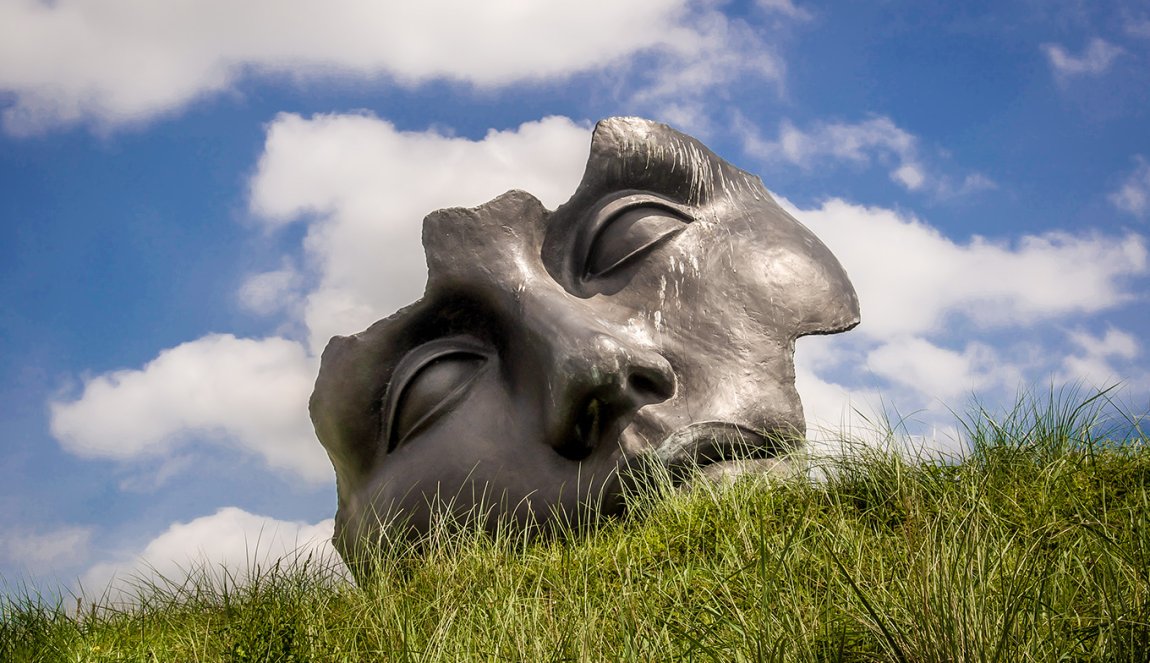 There are a number of national parks in the Netherlands with cultural gems scattered here and there, but the offering of Hollandse Duinen National Park is unrivalled. For lovers of classical and modern art, there are several museums within a short distance. In the dunes of Scheveningen, for example, there is the Beelden aan Zee Museum with modern and contemporary national and international sculpture. Enhancing the beauty of the art is the proximity of the North Sea and the dunes. Wassenaar, a suburb of The Hague, is nestled between forests, meadows and waterways and is home to Museum Voorlinden. Visit this museum to enjoy its interesting exhibitions and then step outside to admire the natural surroundings where five landscapes come together.
The history of Hollandse Duinen National Park's dune landscape began over 5,000 years ago, but you'll also find remnants of more recent Dutch history here. For example, there are old water towers, farmlands, beautiful country estates and remnants of the Atlantic Wall; the defence line built by Germany during World War II to prevent an invasion from the sea.
Watch this video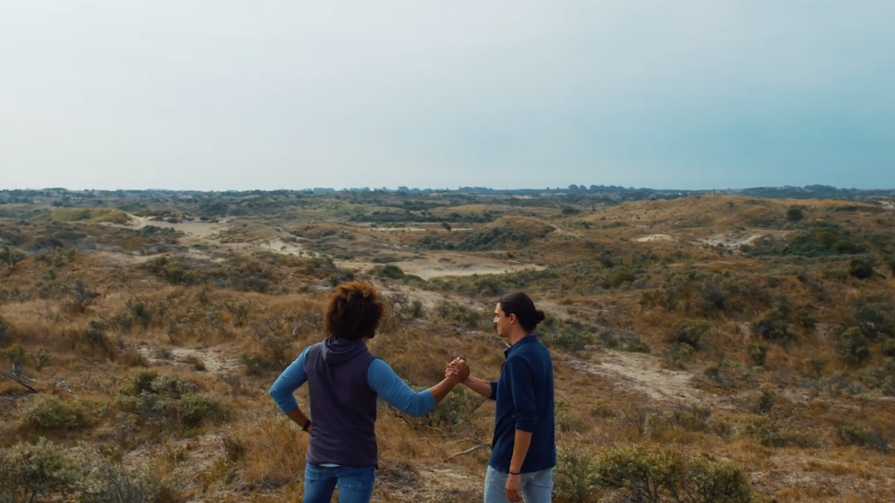 Recreation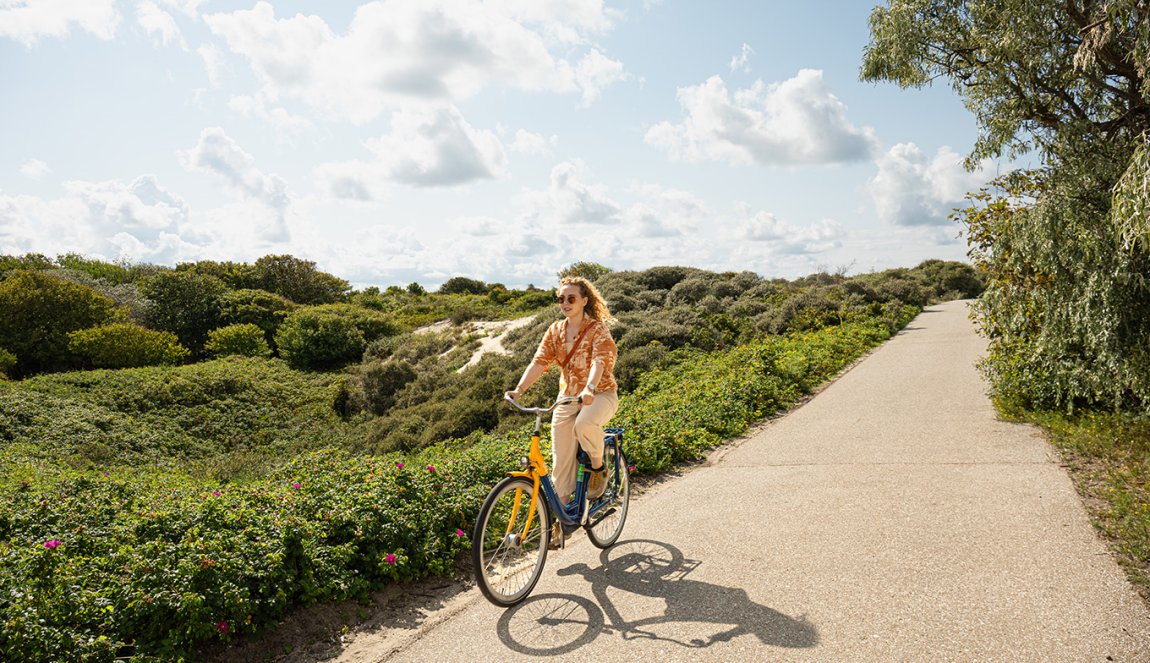 The Sand Motor area is an innovative coastal defence and a paradise for hikers, outdoor sports enthusiasts and people looking for a bit of fresh air and relaxation. In addition to having a protected lagoon that's perfect for water sports, you can also see coastal and wading birds or even seals here. There are several dune trails perfect for hiking or cycling. This beautiful nature area in the Hollandse Duinen, situated on the South Holland coast, is a great place to discover by bicycle and there are trails to suit all abilities.

Whether you want to stroll along the beach, unravel the Roman past of the coastal region or marvel at the world-famous, colourful flower bulb region, it's all here – between city and sea.