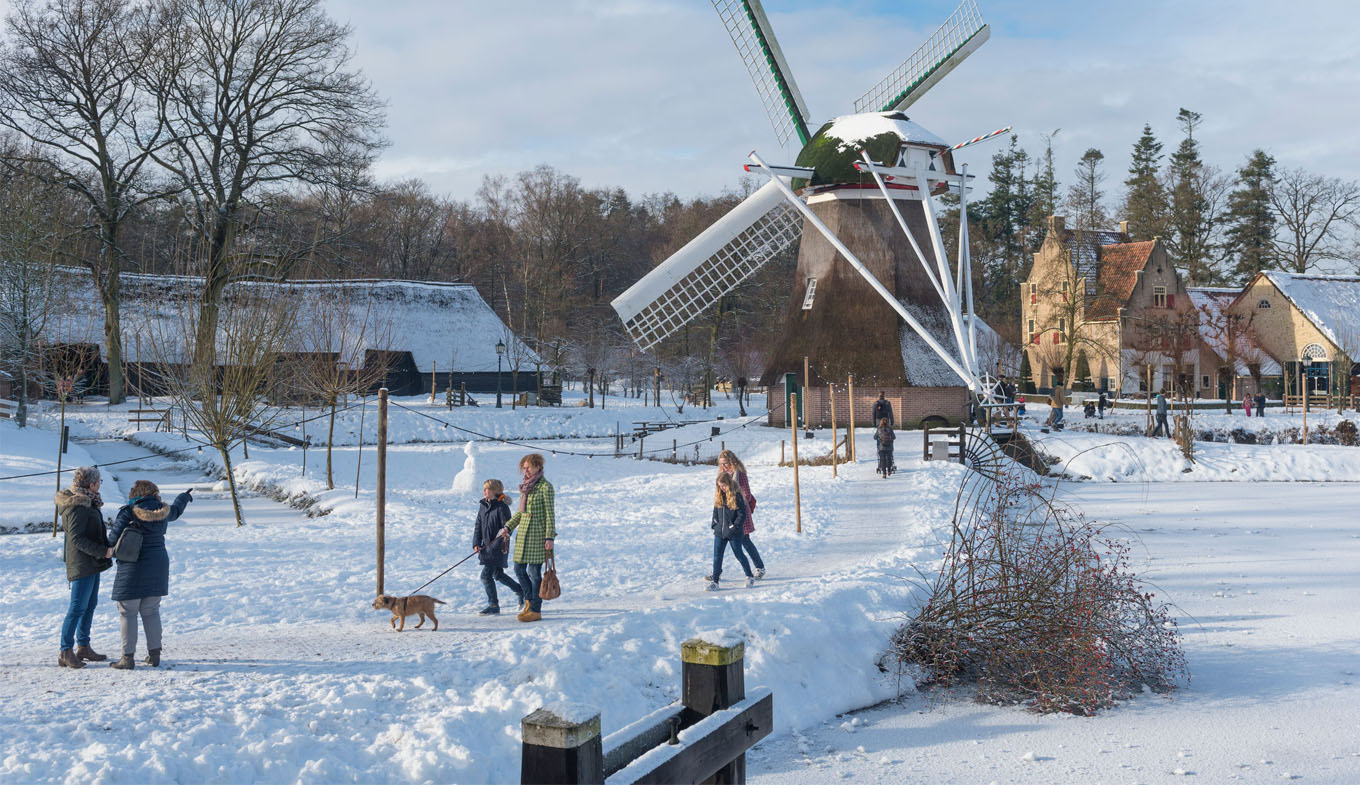 Events
Winter at the Netherlands Openluchtmuseum
Dec. 5, 2020 - Jan. 17, 2021, Arnhem
Sledding and ice-skating, stampot and string beans
Experience winter of years past at the Nederlands Openluchtmuseum (Holland Open Air Museum) in Arnhem. Sledding and ice-skating, stamppot (mashed potatoes with vegetables and smoked sausage), and going to bed early in a woollen night dress with a hot-water bottle to warm your cold feet. Wrap yourself in winter stories. For six weeks in winter, the Nederlands Openluchtmuseum travels back in time. On the ice-skating rink with its festive lights, young and old enjoy ice-skating, traditional Dutch winter treats, and typical Dutch gezelligheid. The legendary descents from days gone by are revived on the sledding track near the Delft Mill.
Winter Route
The Winter Route takes you to the best places in the museum. Try the delicious stroop (syrup) at the syrup cooking station, explore the beautifully decorated buildings, and experience the difference between then and now. Go for coffee at the farmer's wife's in Nunspeet and stroll through the Zaan district.
Winter crafts market
The museum restaurants serve tasty pancakes and hearty winter food. The park is open until 19:00 in weekends and holidays, so feel free to stay for a meal! There is a bustling winter crafts fair on the Zaan Square and there are music and choir performances at the little Zeeland church during the holidays. Experience winter at the Nederlands Openluchtmuseum.
Upcoming events
Through Oct. 25, 2020
Eindhoven

Through Nov. 15, 2020
Utrecht

Through Nov. 1, 2020
Amsterdam